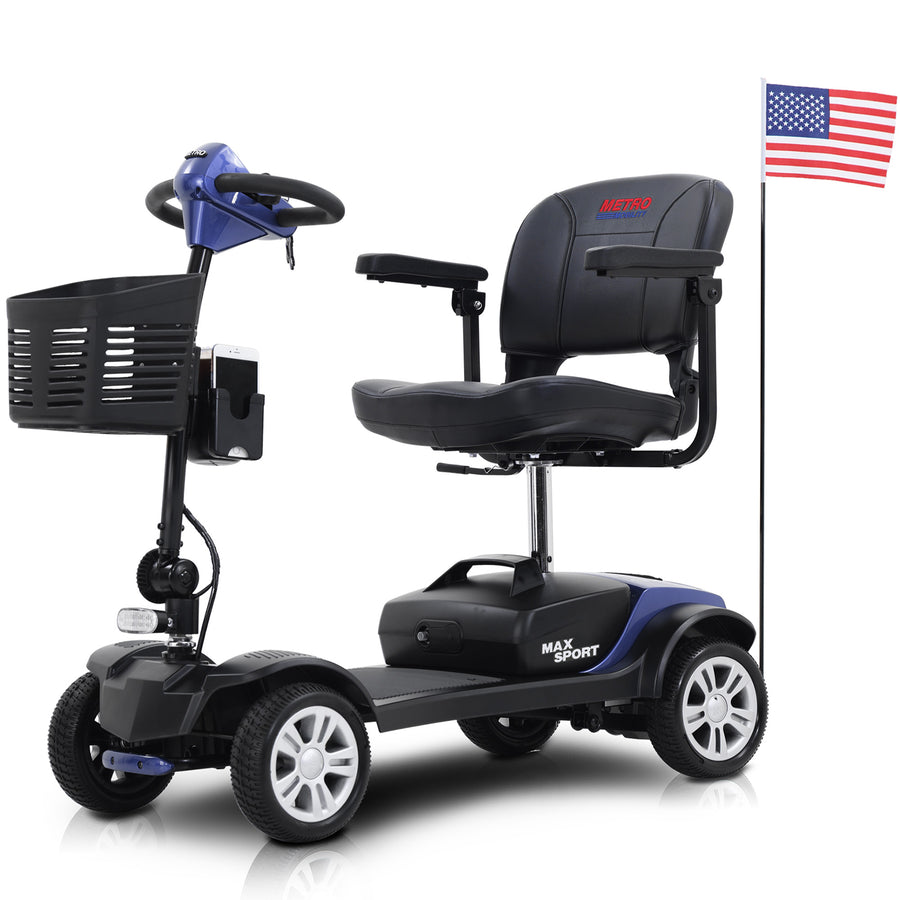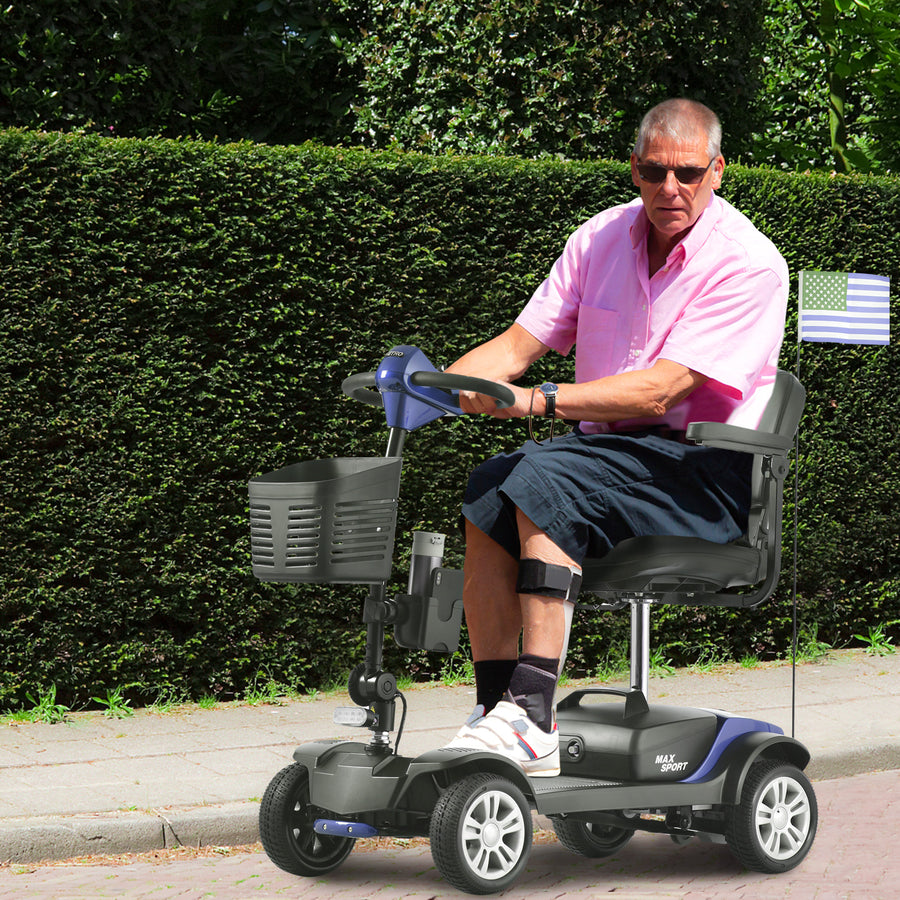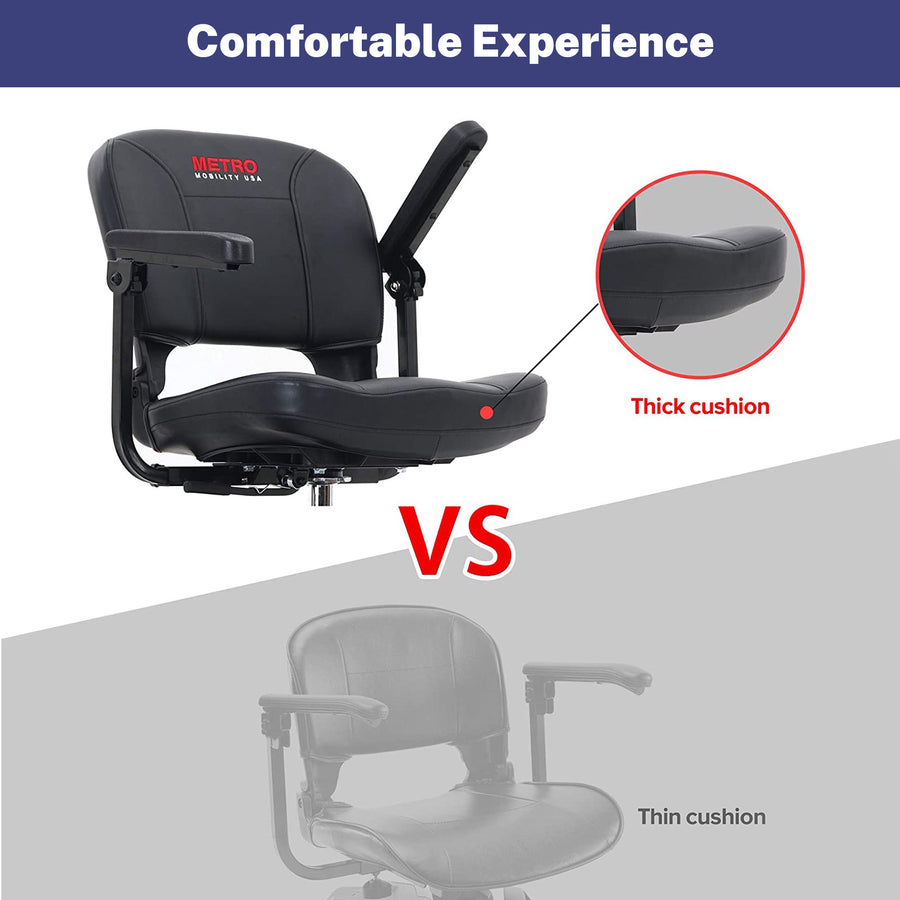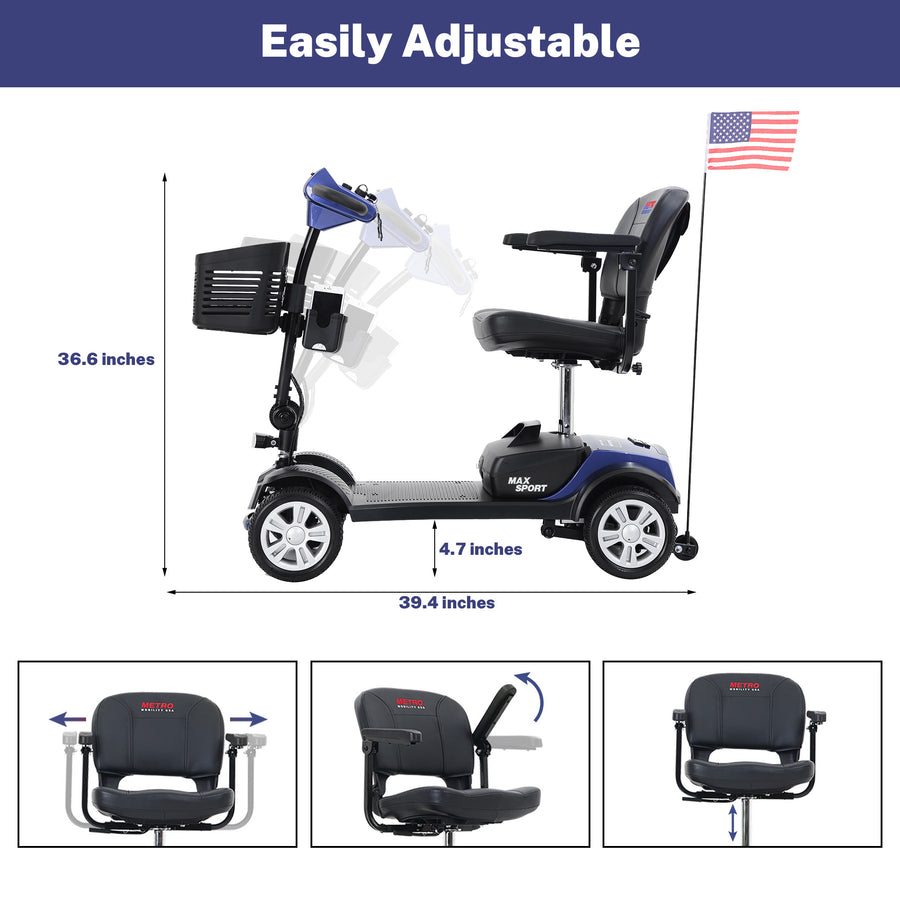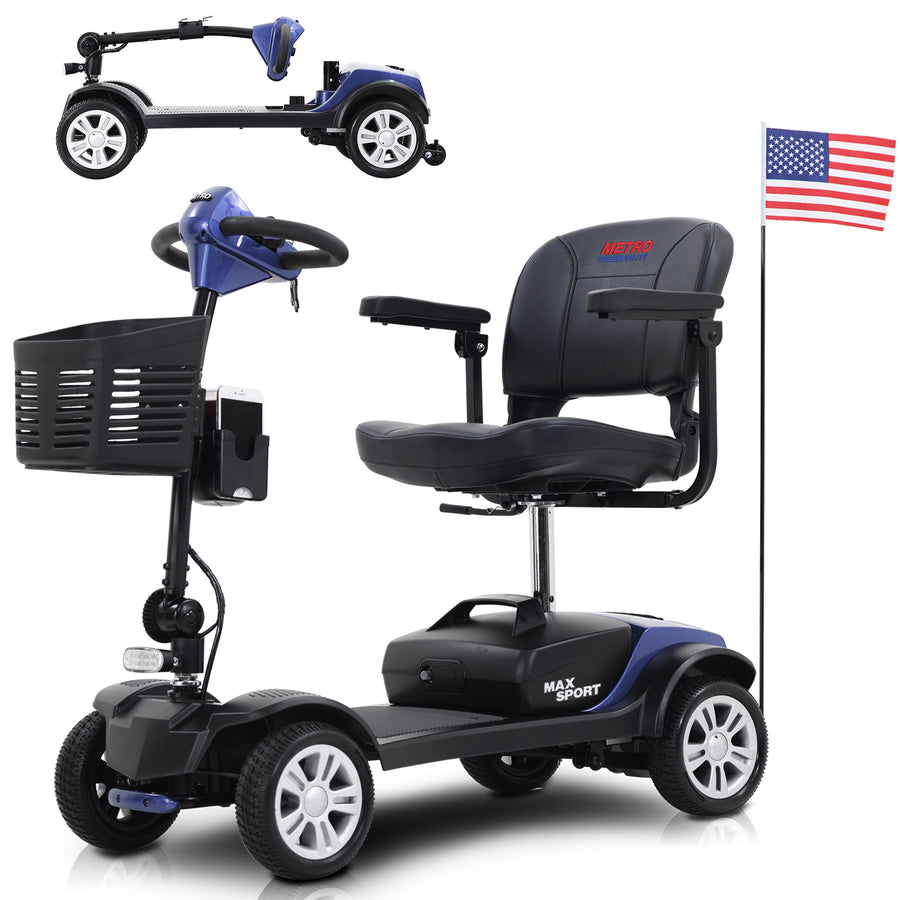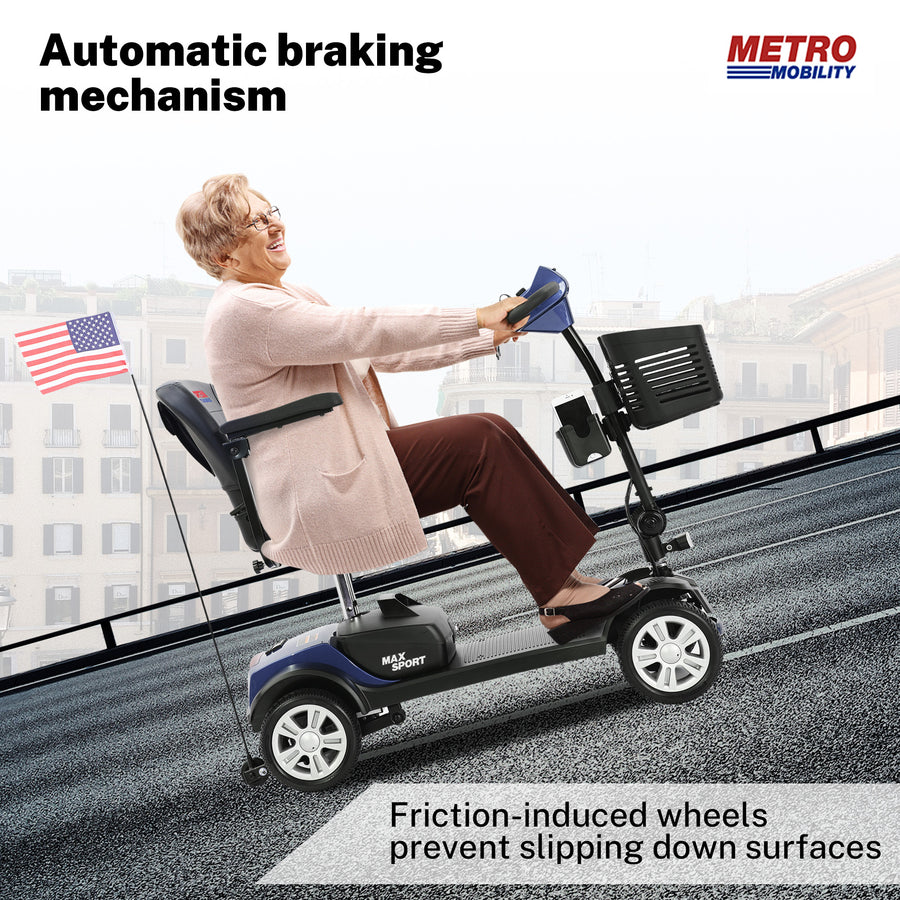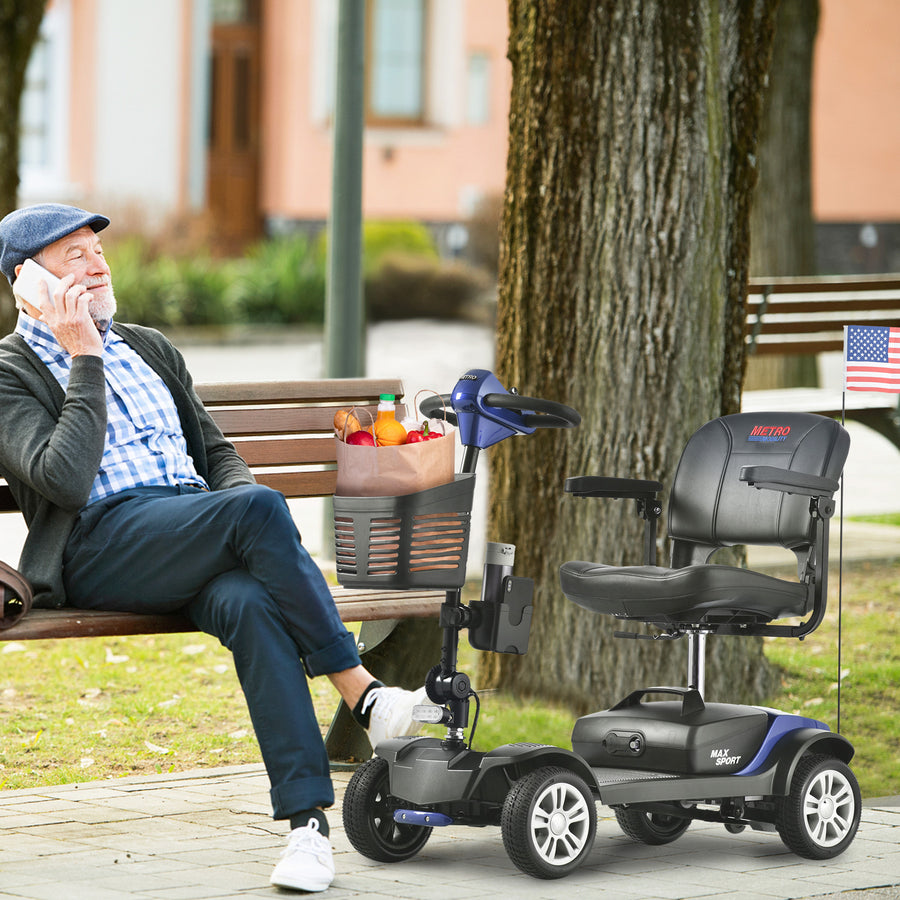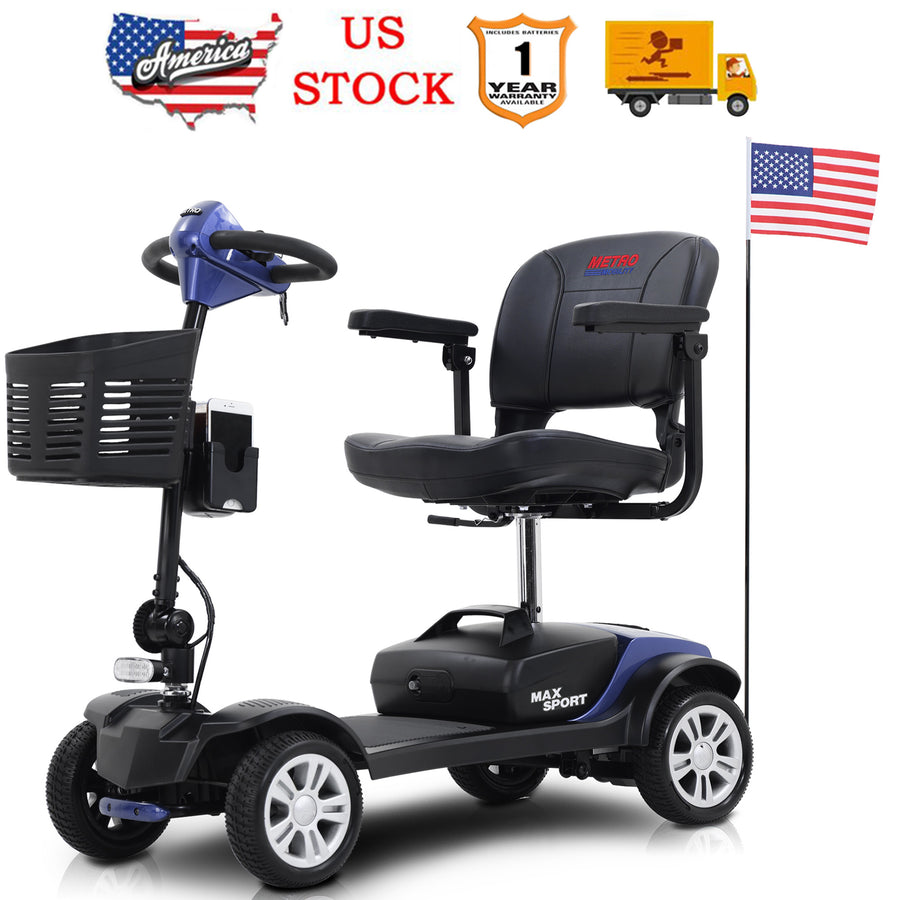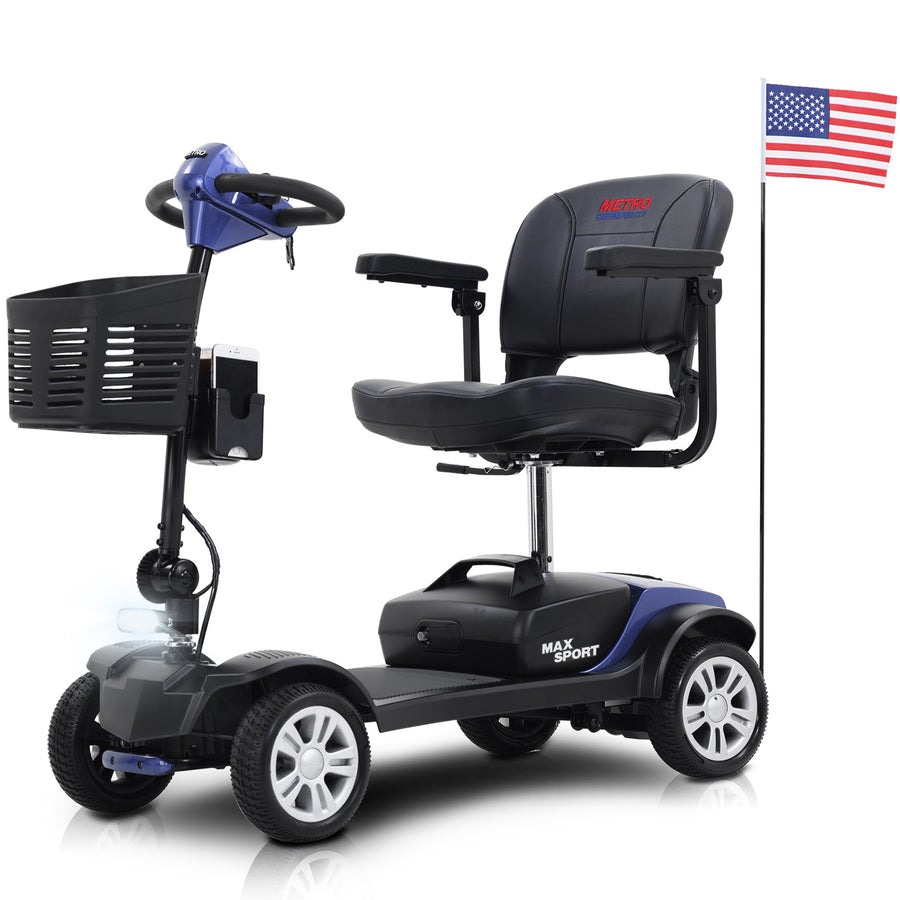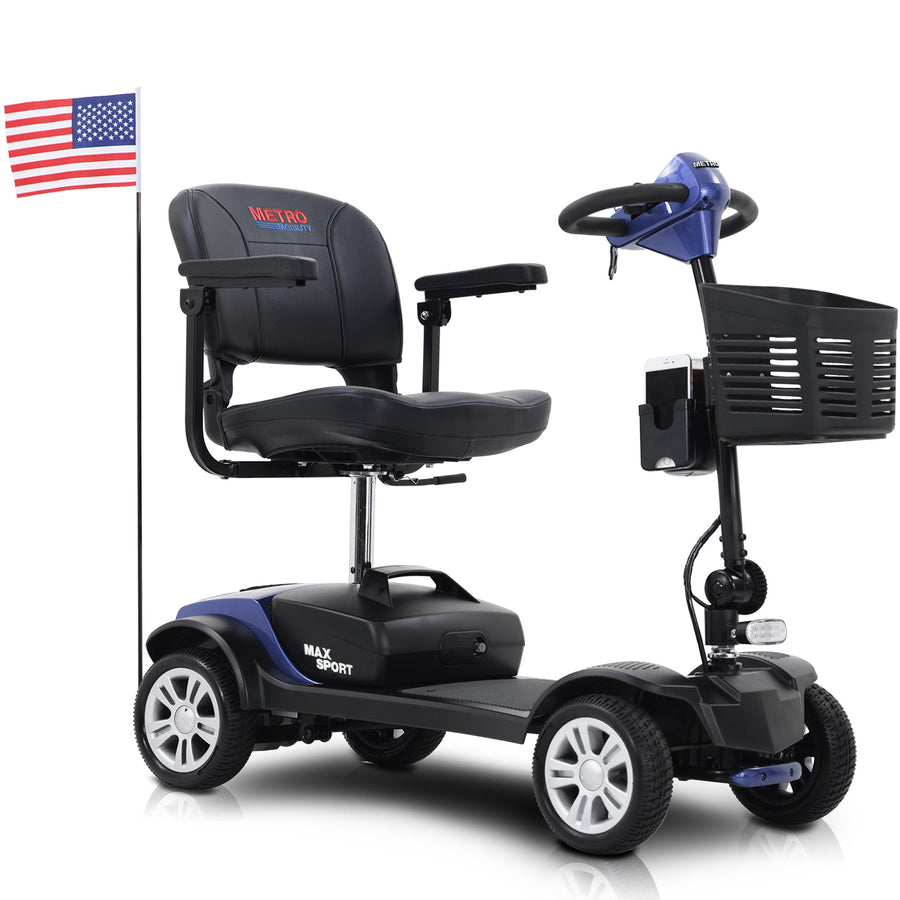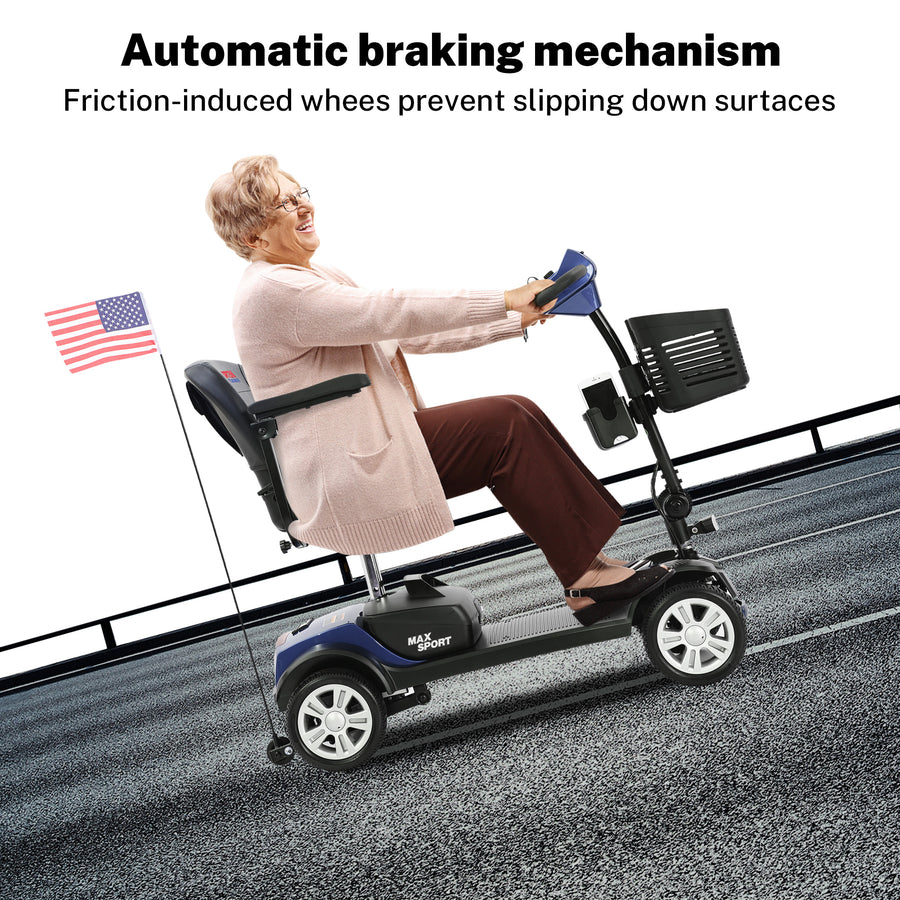 SEGMART mobility scooter delivers high-performance operation and easy disassembly for convenience on the go. Enjoy your perfect active lifestyle. Installation Video: https://youtu.be/tkAtRfk7fv4
1. 2 in 1 Cup & Phone Holder
Upgraded 300w motor electric motor mobility scooter equipped with a cup holders and phone holder, making your travel more convenient.
2. Front & Rear LED Light & 9 Inches Tyres
Front headlights and rear brake lights can illuminate the road, allowing you to drive safely in the dark. 9 inches front & rear solid tyres are very sturdy and it can drive normally in snowy days, gravel roads, deserts and other roads.
3. User-Friendly Operation
The mobility scooters feature an easy-to-read control panel and a comfortable swivel seat with flip-up armrests, allowing for easy transfers. Not only that, the compact mobility scooters front tilt adjustable, the seat height adjustable.
4.  Automatic Braking Mechanism 
This outdoor mobility scooter is equipped with an automatic brake mechanism protection device to prevent the rear wheel from overturning so that the rider can be more assured when driving on a slope.
5. Sturdy One-Piece Frame
The mobility scooter is a sturdy one-piece body frame for optimal strength. The mobility scooter is not only easy to fold but also the compact body size is more convenient to store in the trunk of the car, which is very convenient to carry.
6. Detachable Basket
Includes a large detachable basket to carry all your personal items and shopping keep your essential dry and close to you while riding your scooter or powerchair.
7. Rear Suspension
The 300w electric motor mobility scooter with rear suspension, make the electric motor scooter more stable when riding and reduce the bumps caused by rough roads.
8. Long Driving Range
This electric scooter is equipped with 2x12V12AH lead-acid batteries. The sport's long-lasting battery offers up to 10 miles per charge and an ample 5 mph top speed. Use a 24V/20AH Battery that can offer trips of up to 16 miles. 24V/20AH battery purchase link: https://www.walmart.com/ip/24V-20AH-Large-Capacity-Lead-Acid-Battery-with-Battery-Box-for-Electric-Scooter-Enjoy-Worry-Free-Trip-of-Up-to-16-Miles-SS172/307917262
Features:
1. Front & Rear LED Light
2. 300W Powerful Motor
3. 9 inches front & rear solid tyres
4. Rear Suspension
5. Max forwarding speed: 4.97mph
6. Weight capacity: 136kg(300lbs )
7. Max driving gradient: 8°
8. Driving Range: 10 miles
9. High-performance operation and easy disassembly
10. Sliding swivel seat with flip-up armrests
11. Intelligent electromagnetic brake
12. Simple control panel can operate with fingertips or thumbs effortlessly
13. Red, Blue and Grey color options.
Specifications:
Item Name: 300W Motor Mobility Scooters
Max Forward Speed:4.97 mph
Max Driving Gradient: 8°
Max Driving Range: 10 miles
Weight Capacity: 300lbs
Suspensions: Rear
Tire Sizes: 9"x3"(front) 9"x3"(rear)
Driving System: Rear-wheel
Brake System: Electromagnetic Brake
Batteries: Lead-acid 12V12AH*2pcs
Charger: DC24V2A AC100-240V
Charging Time: 6-8H
Motor: 300W
Motor Controller: 24V/50A(Dynamic)
Package includes:
1 x 300W Motor Mobility Scooters
2 x Lead-acid 12V12AH
1 x Manual
Attention: Only Free ship to USA ⏰Delivery time 3-8 working days,Shipping from North Carolina for FedEx
If you've ordered the wrong size or have any other issue, you can always exchange or return your order. so long as Your items are unworn, undamaged, in re-sellable condition, and in their original packaging. Your return request is submitted within 30 days of receiving your original order.