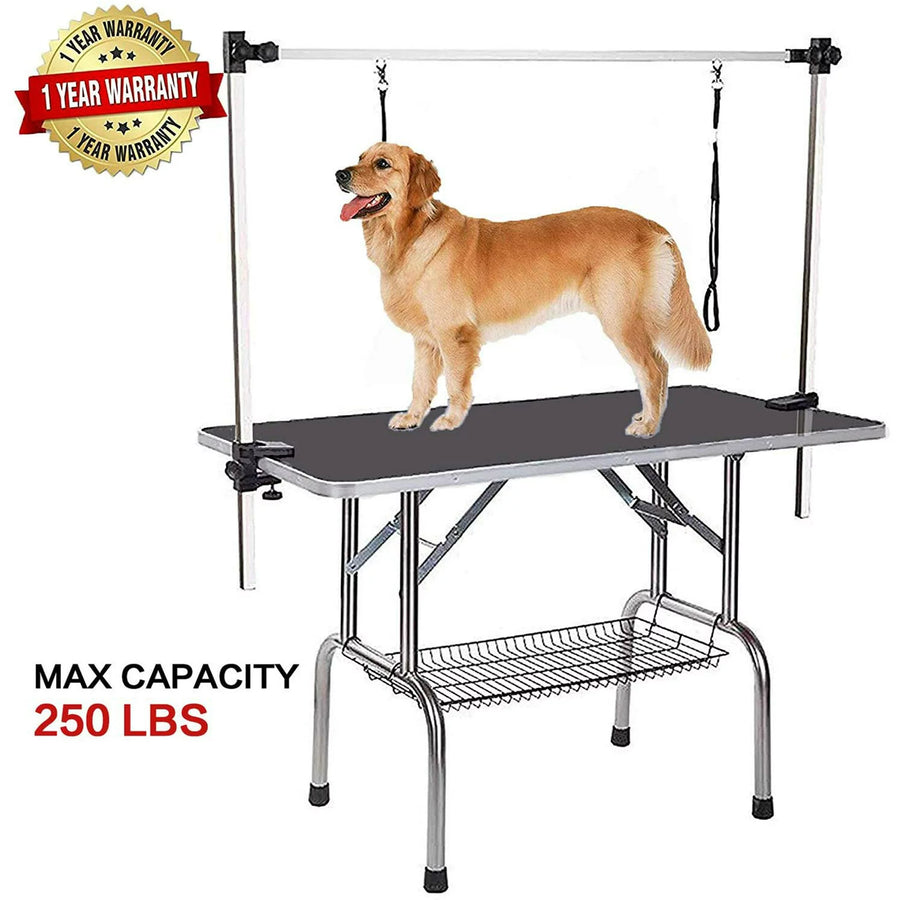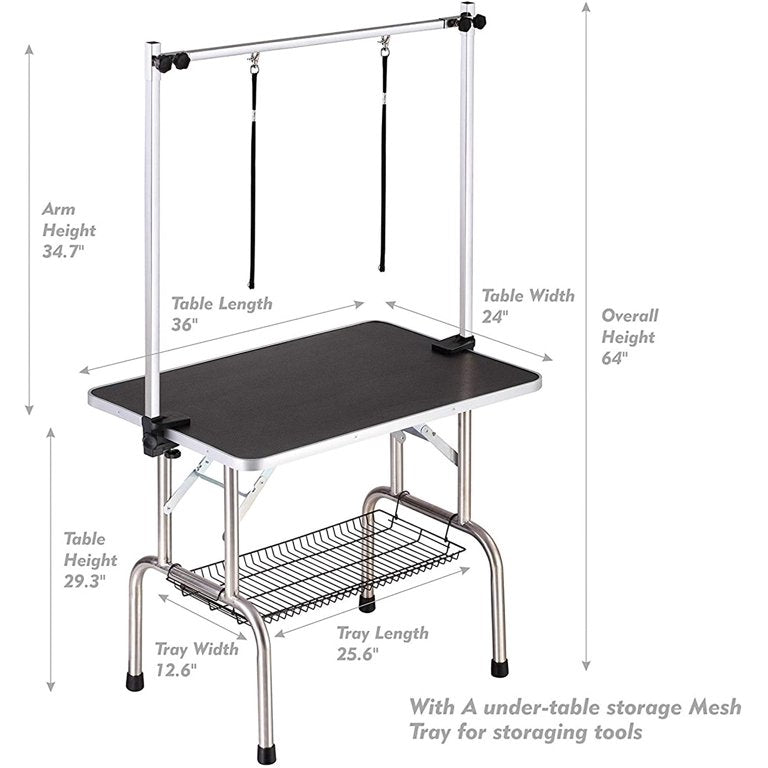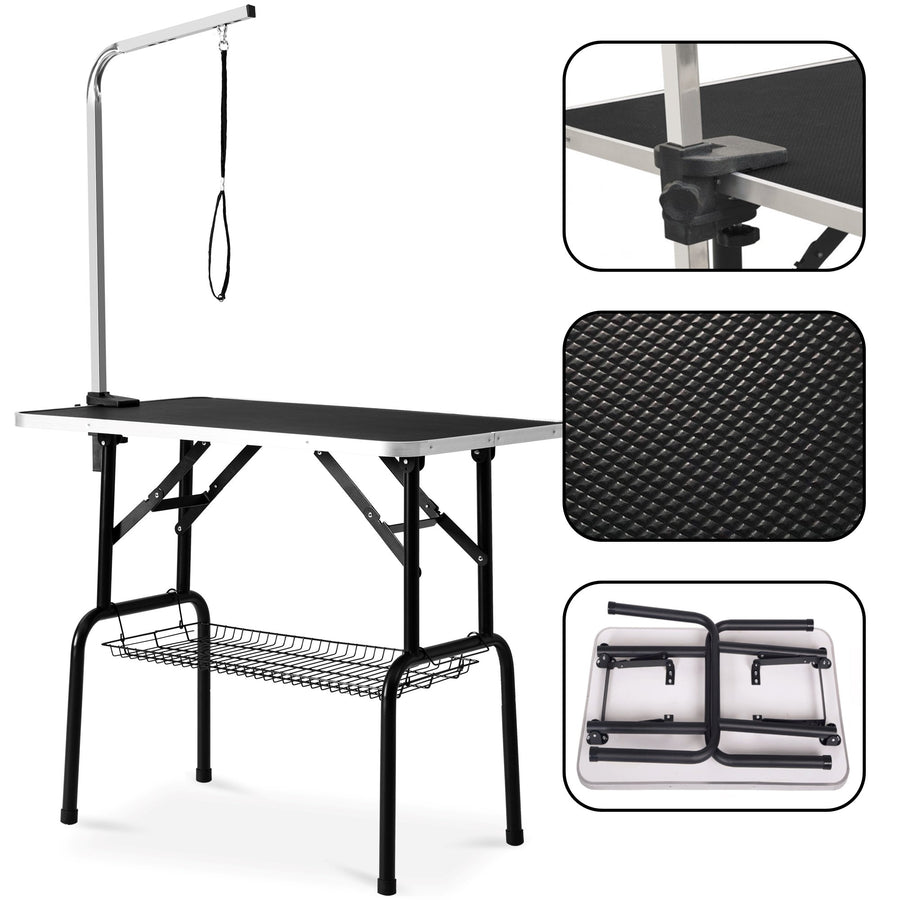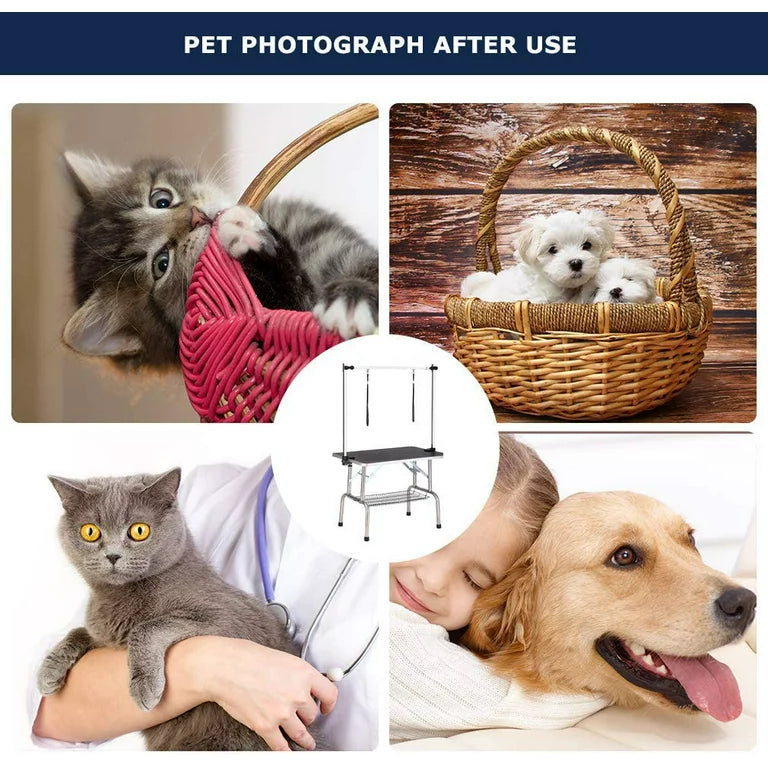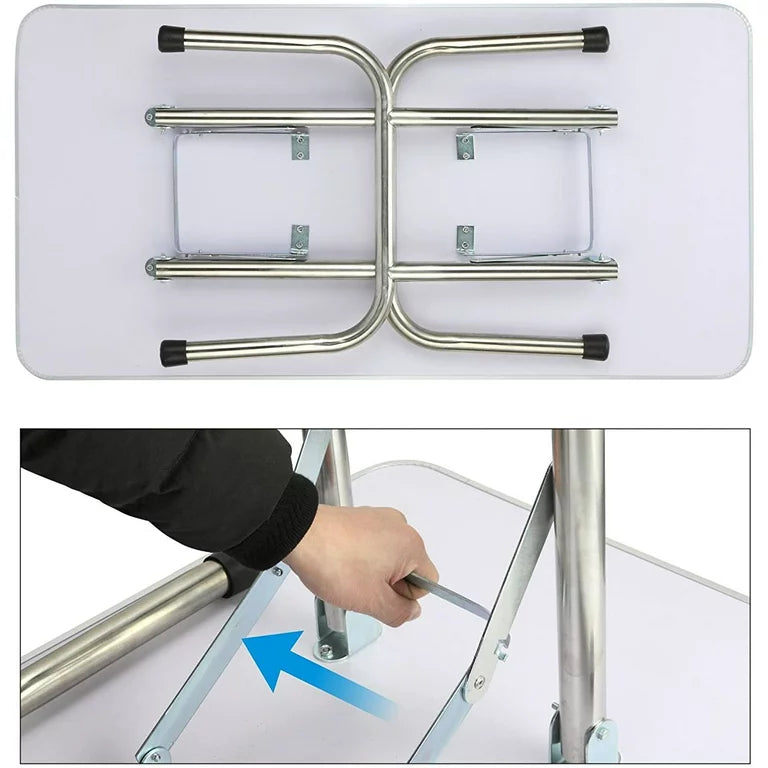 The SEGMART professional grooming table is a great investment for any professional or in-home groomers! Our tables with the hydraulic system, the table will raise the height of your pet so that you can reach him easily for bathing, trimming, drying, grooming or other pet care. The SEGMART Grooming Tables are perfect for home or professional use.
【A TOP CHOICE for PROFESSIONAL GROOMERS】 - This heavy-duty pet grooming table is made of E1 MDF board, electroplated arm, quality plastic/metal clamps, powder-coated iron frame and tool shelf. Sturdy construction designed to support a load capacity up to 250lbs as well as a 46" tabletop area.
【ADJUSTABLE GROOMING ARM】 - Grooming arm height can be easily adjusted by the clamp to meet your needs; Two grooming loops are attached to the arm to help you keep the pet in place on the table when you bathe, dry, brush, clip or trim them.
【NON-SLIP WATERPROOF PU DOG TRIMMING TABLE】 - It features an easy-to-clean PU covered tabletop with anti-skid texture to make sure your pet feels comfortably secured while being groomed. Table edge sealed with aluminum, not easily deformed by moisture.
【FOLDING DOG DRYING TABLE】 - This portable pet salon table has goal post style molded legs that can be folded up in the center. There is an attached strap at the bottom of the table to make it easy for you to carry the whole piece from one place to another.
【MESH TRAY】 - Other detail-oriented design elements include scratch-resistant plastic feet for floor protection and pet-friendly grooming loops with transparent adjustment bushing; A sturdy metal storage shelf offers you an extra storage space to keep grooming tools such as dryers, brushes, scissors, etc.
Features:
Top High-quality Non-slip pure rubber matting, scrap resistant and easy to clean.
Static-free board so hair and debris do not stick and can be easily cleaned and wiped down.
Waterproof 7-Layer sealed to stop damp entering the plywood top for long trouble-free use.
Deluxe aluminum edging.
featured design support brackets so will take the heaviest of dogs.
Steel reinforced rubber caps make the table ultra-stable.
Heavy Duty Stainless steel Folding Legs, will not rust or corrode like chrome.
Folds for easy storage and can easily be carried so ideally for mobile groomers etc.
Will take the heaviest of a dog without a problem due to the design support
brackets and heavy-duty folding leg.
Description:
Color: Black
Table Dimension: 36''X 24'' X 0.8'' (L X W X Thickness)
Whole Unit Dimension: 36''X 24'' X 64''(L X W X H)
Size Of The Mesh Tray: 25.6''X 12.6''(L X W)
Material: Stainless Steel Frame And Anti-slip Rubber Table Surface
Length of Noose:20.5''
Unit Weight: 33 Lbs
Weight Capacity: 250 Lbs
Package Includes:
1 X Grooming Table
2 X Adjustable Arm
1 X Adjustable Overhead Arm
2 X Noose
1 X Mesh Tray
Attention: Only Free ship to USA ⏰Delivery time 3-8 working days,Shipping from North Carolina for FedEx
If you've ordered the wrong size or have any other issue, you can always exchange or return your order. so long as Your items are unworn, undamaged, in re-sellable condition, and in their original packaging. Your return request is submitted within 30 days of receiving your original order.