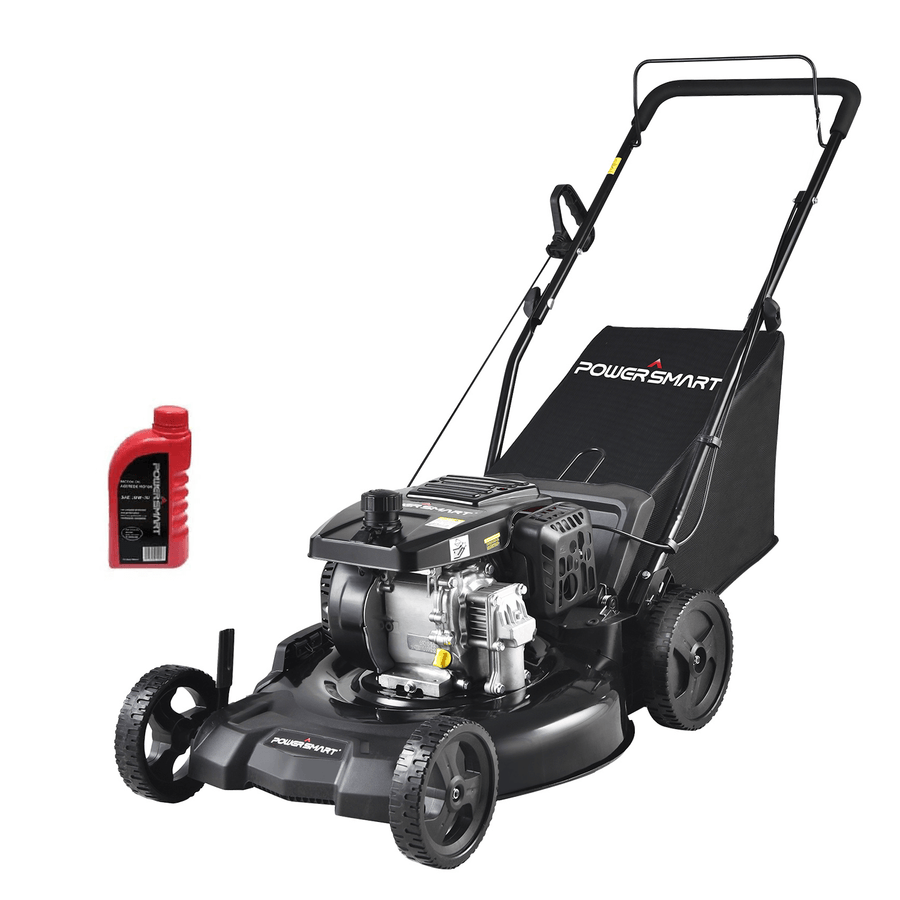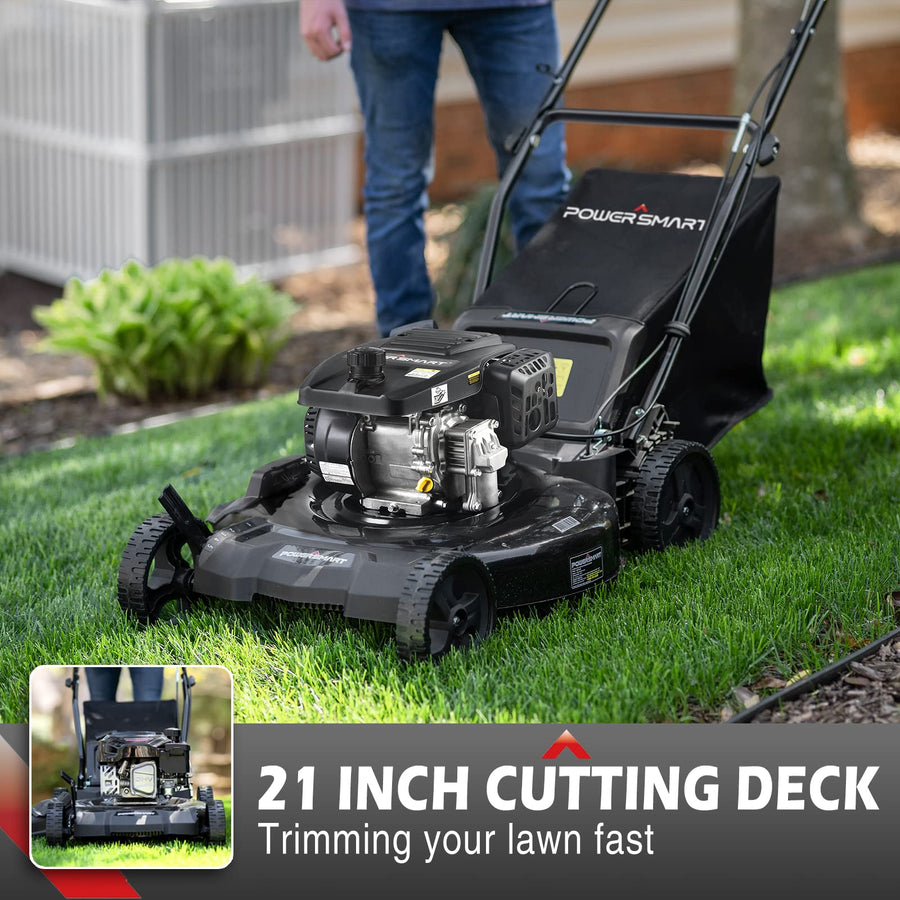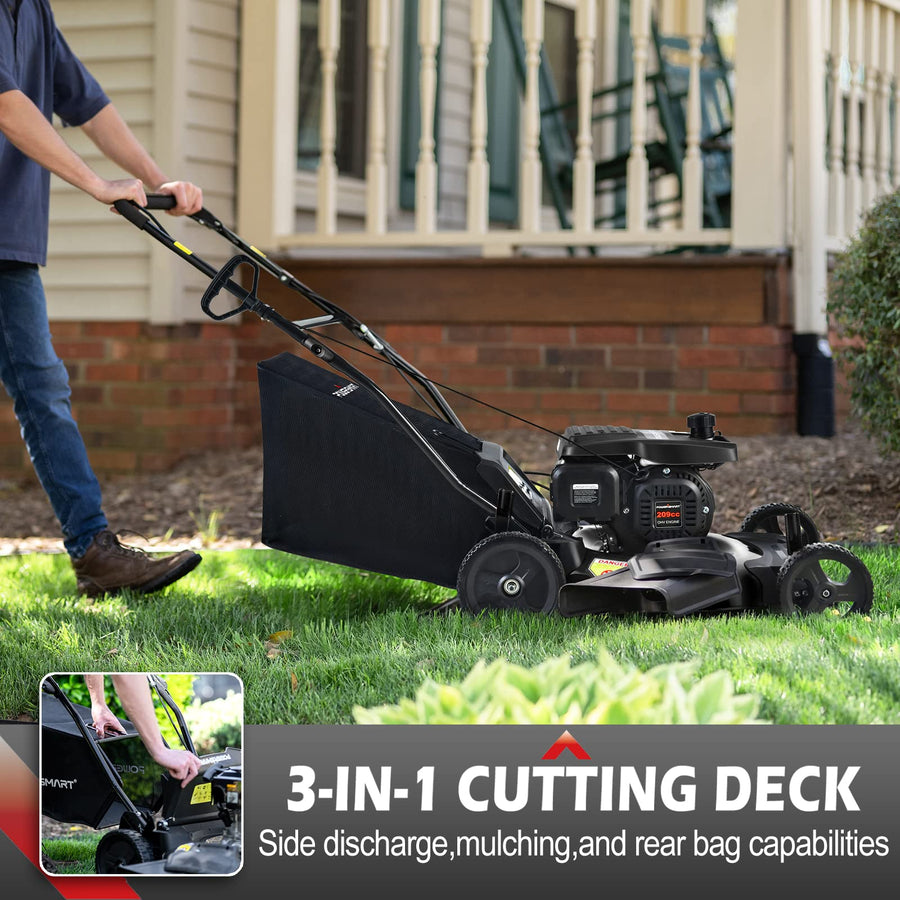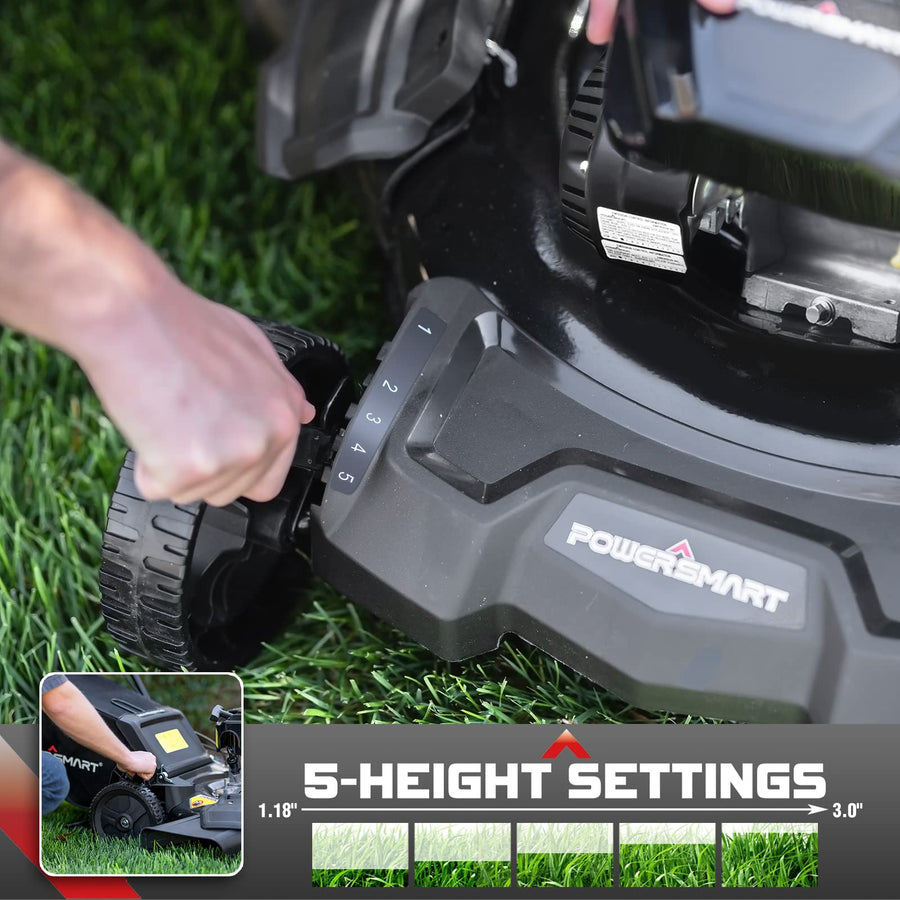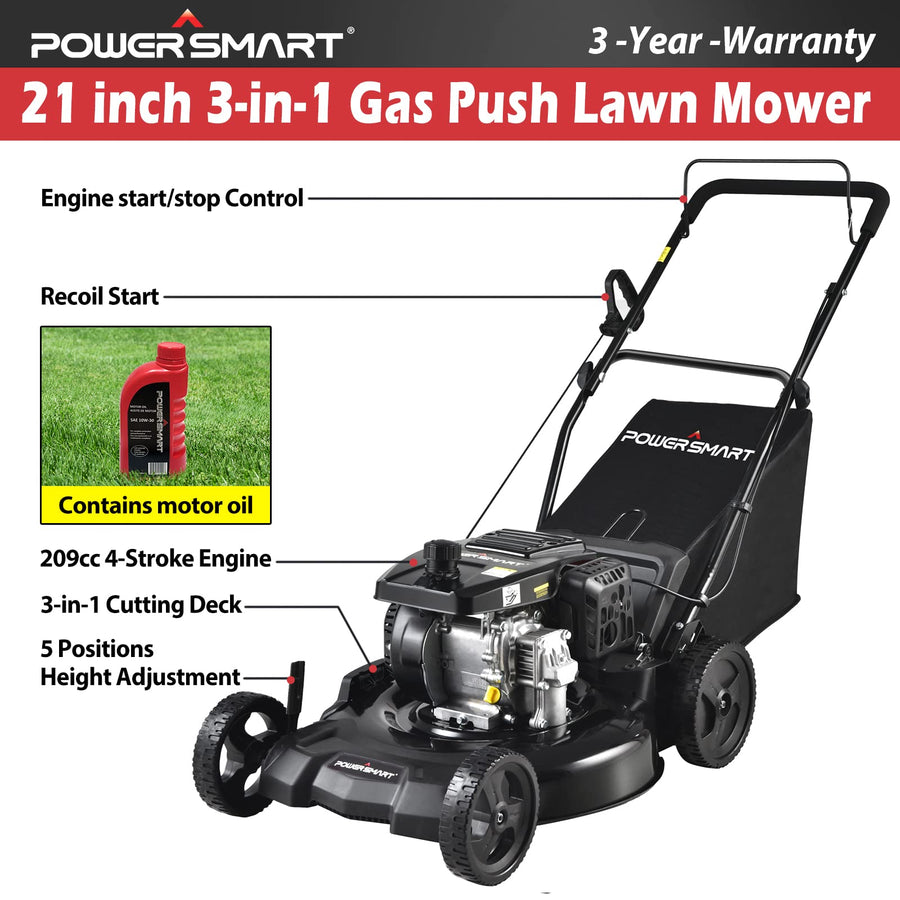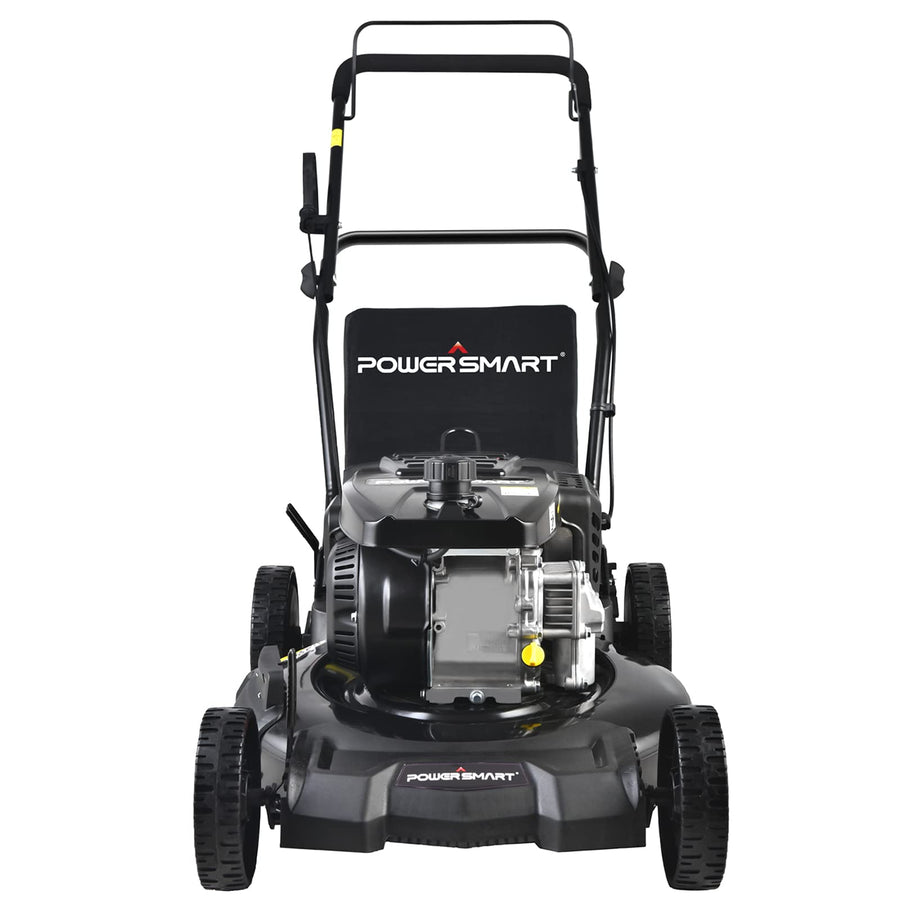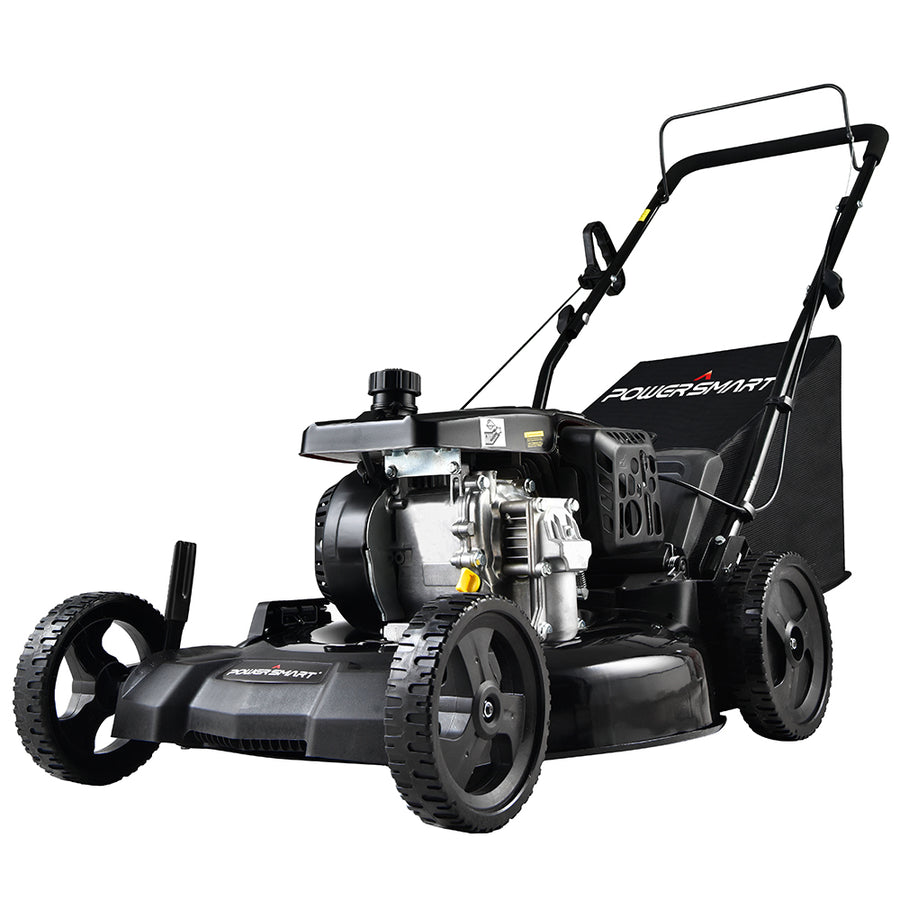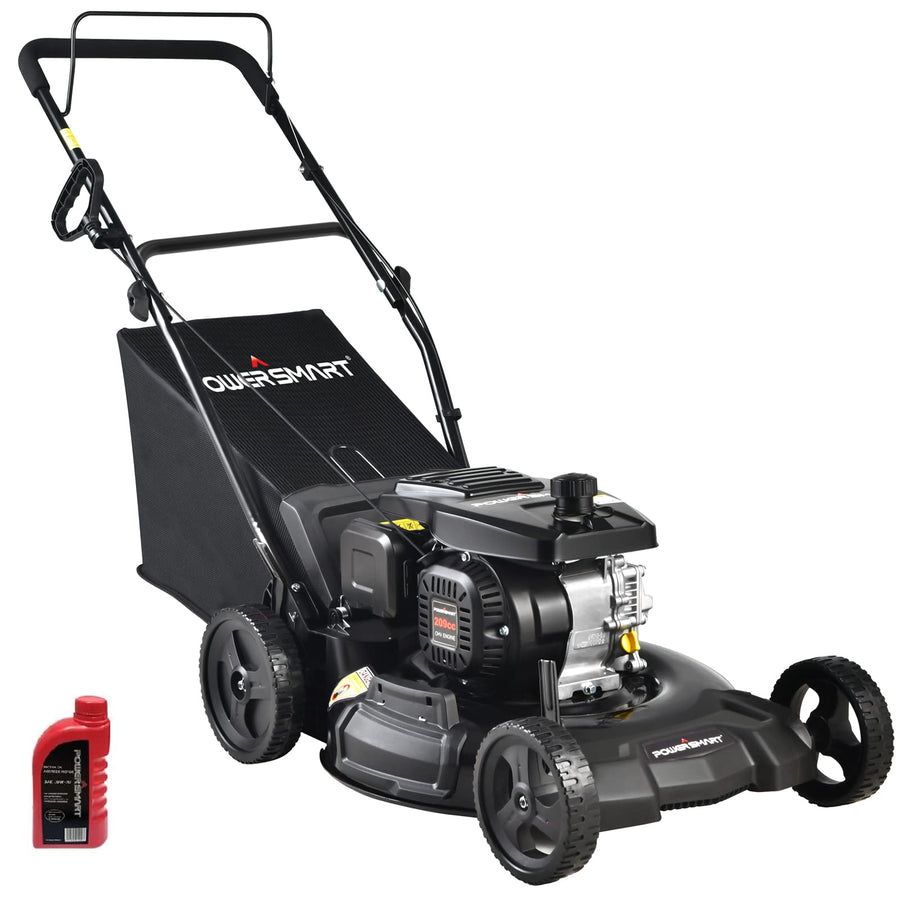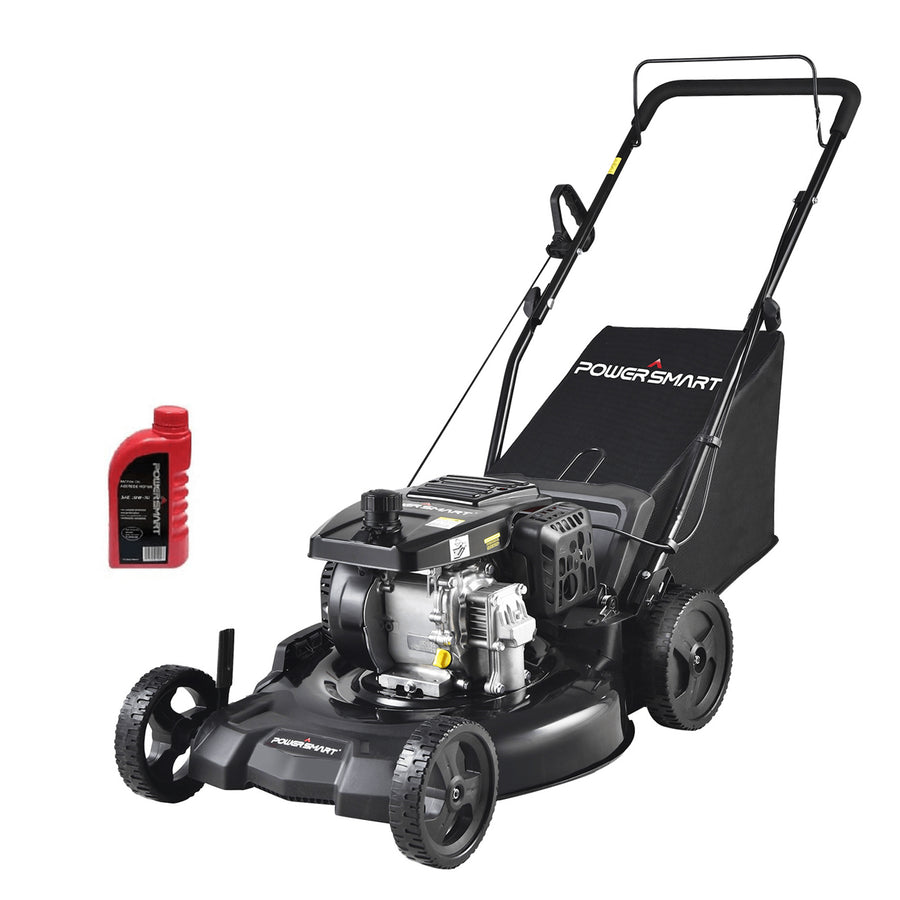 SEGMART 209CC Gas Powered Push Lawn Mower with Motor Oil 
SEGMART lawn mower, 21-inch & 209CC 4-stroke engine gas-powered push lawn mower, assistance with garden maintenance during daily life. Our specialized lines of lawnmowers contain with top powers and standards in the market. Together they give you a powerful pair to make mowing, trimming and edging the lawn easier and quicker with impressive results.
---Brushless Motor Technology
A long life, 1,000 or 1,200-watt high-efficiency brushless motor provides the power and reliability you need to mow your yard for years to come.
---Walk-Behind Model Convenience
The 21" push model provides smooth operation, allowing you to control the forward mowing speed with the easily accessible speed control lever.
---5 Adjustable Height Positions
You can adjust the deck height on your lawnmower to 1.18 to 3 inches, depending on the condition of your lawn. It's best to start with a higher deck height to avoid scalping your lawn.
---209CC Gas Power Engine
This gas-powered lawn mower with a 209CC 4-stroke OHV engine, recoil, and equipped starter for a one-pull start. The continuous strong power of gas engine so you can finish the job quickly. It can run for up to 1.5 to 2 hours on a full tank of gas. This gas-powered lawn mower is ideal for all kinds of grass conditions.
Attention: Only Free ship to USA ⏰Delivery time 3-8 working days,Shipping from North Carolina for FedEx
If you've ordered the wrong size or have any other issue, you can always exchange or return your order. so long as Your items are unworn, undamaged, in re-sellable condition, and in their original packaging. Your return request is submitted within 30 days of receiving your original order.