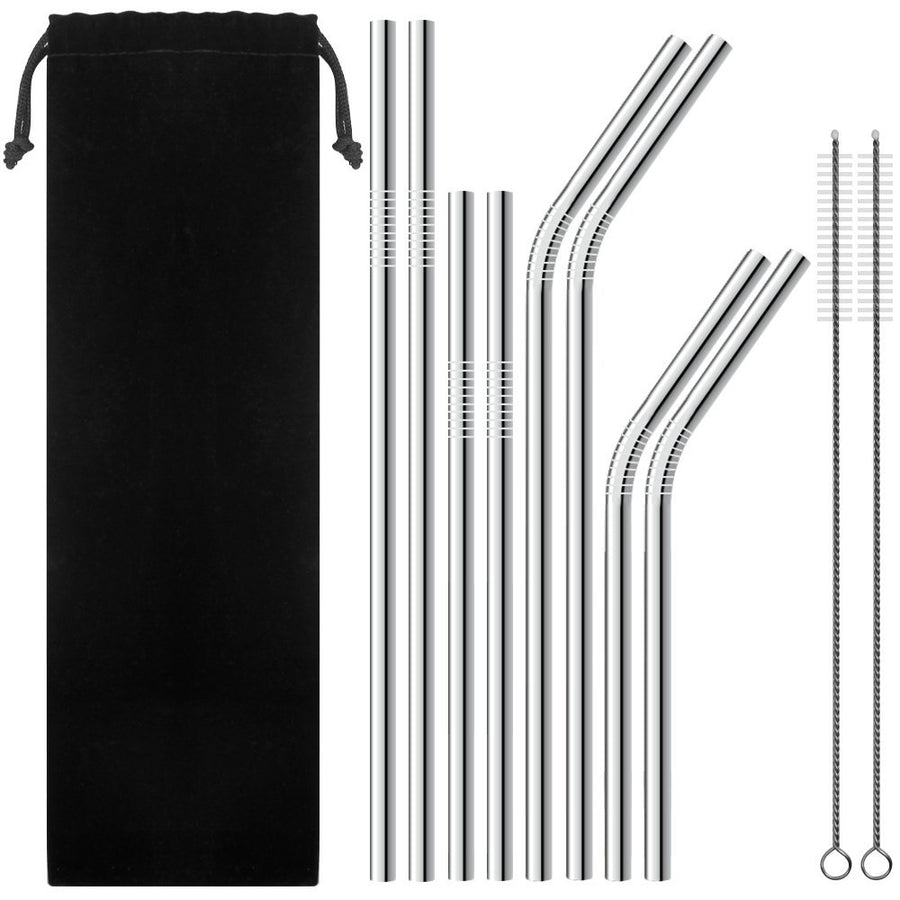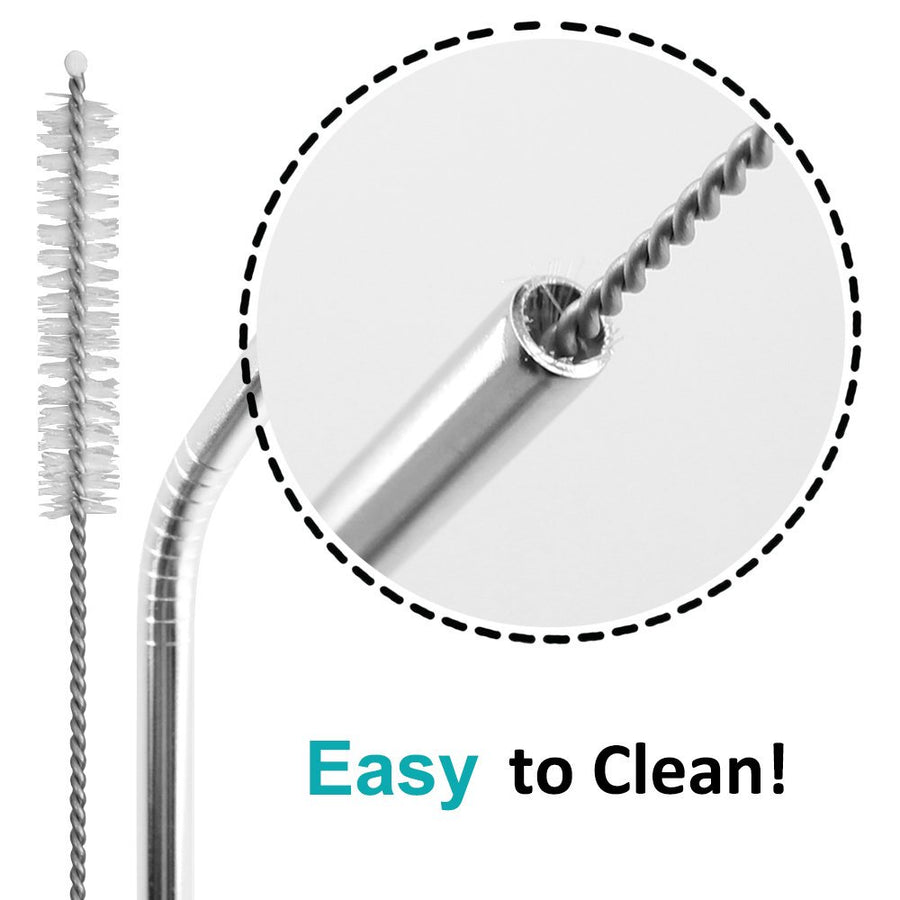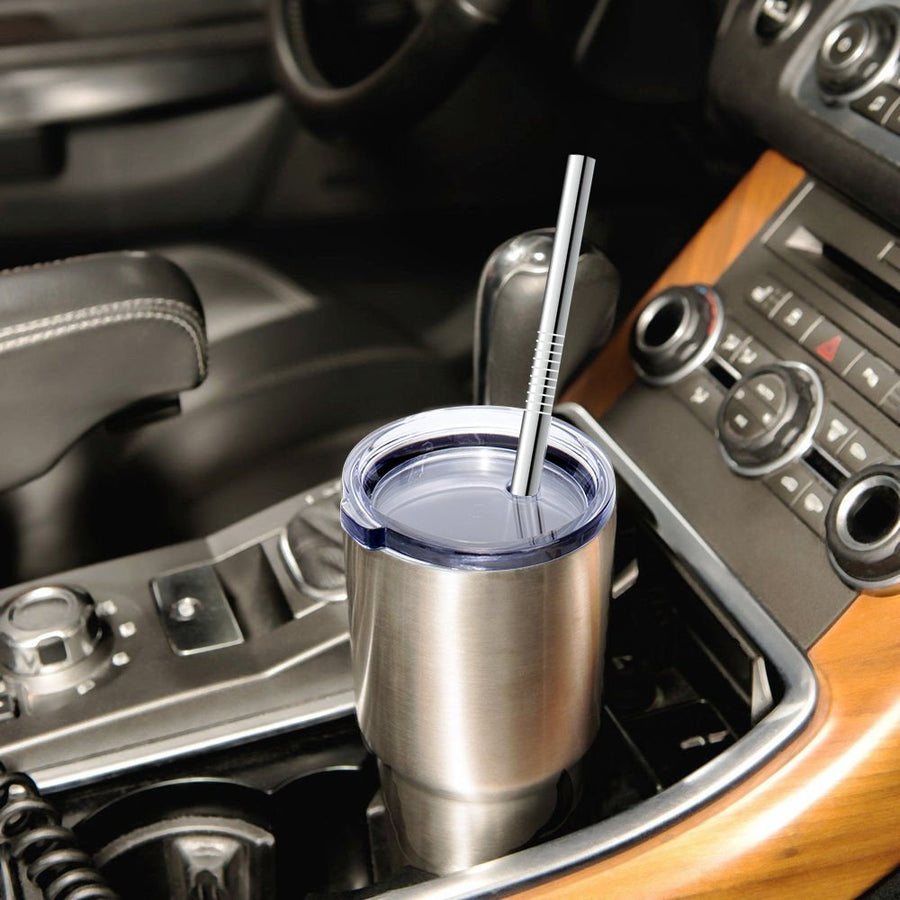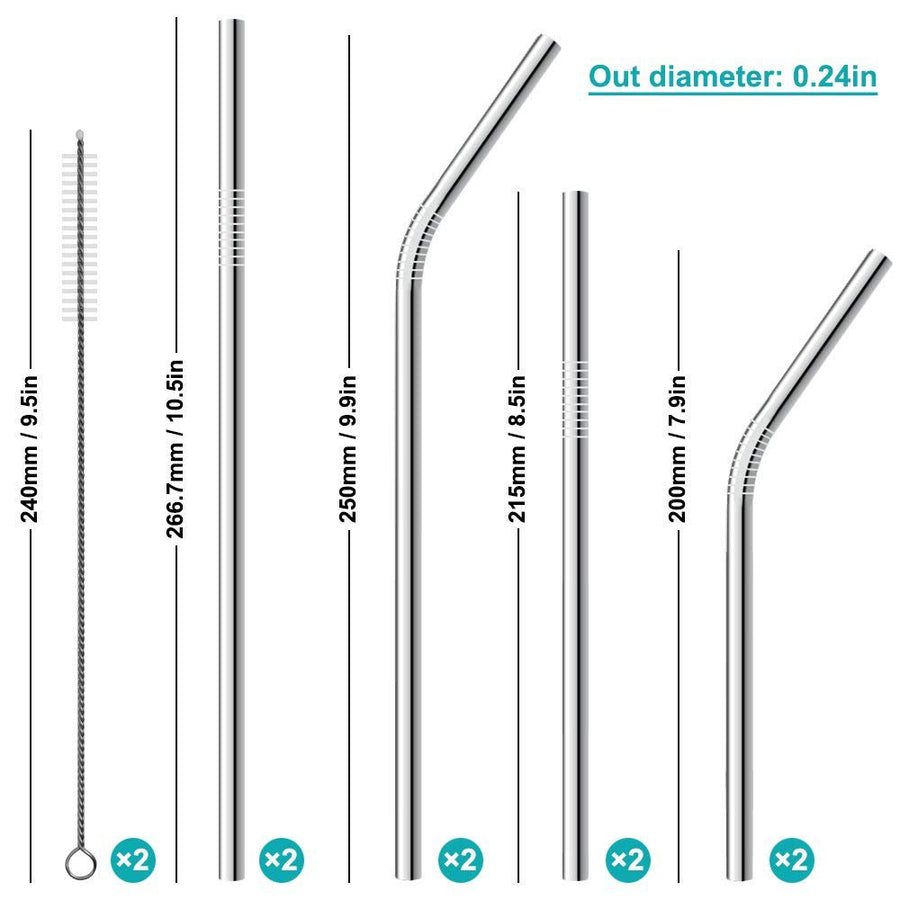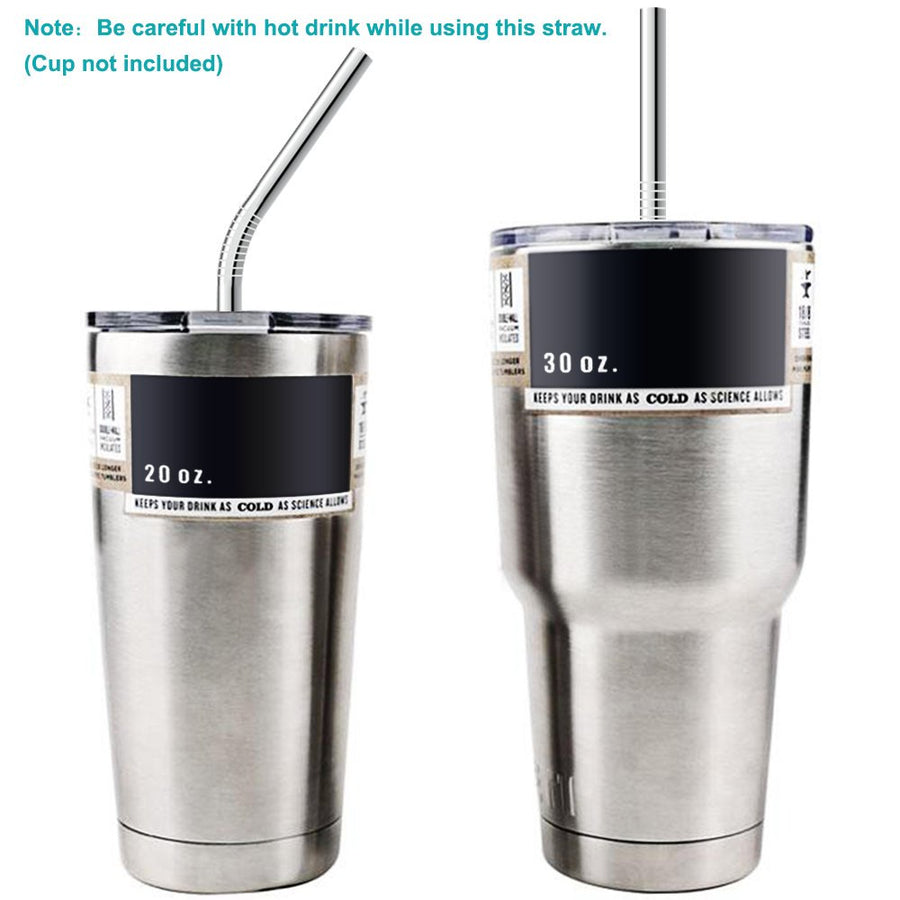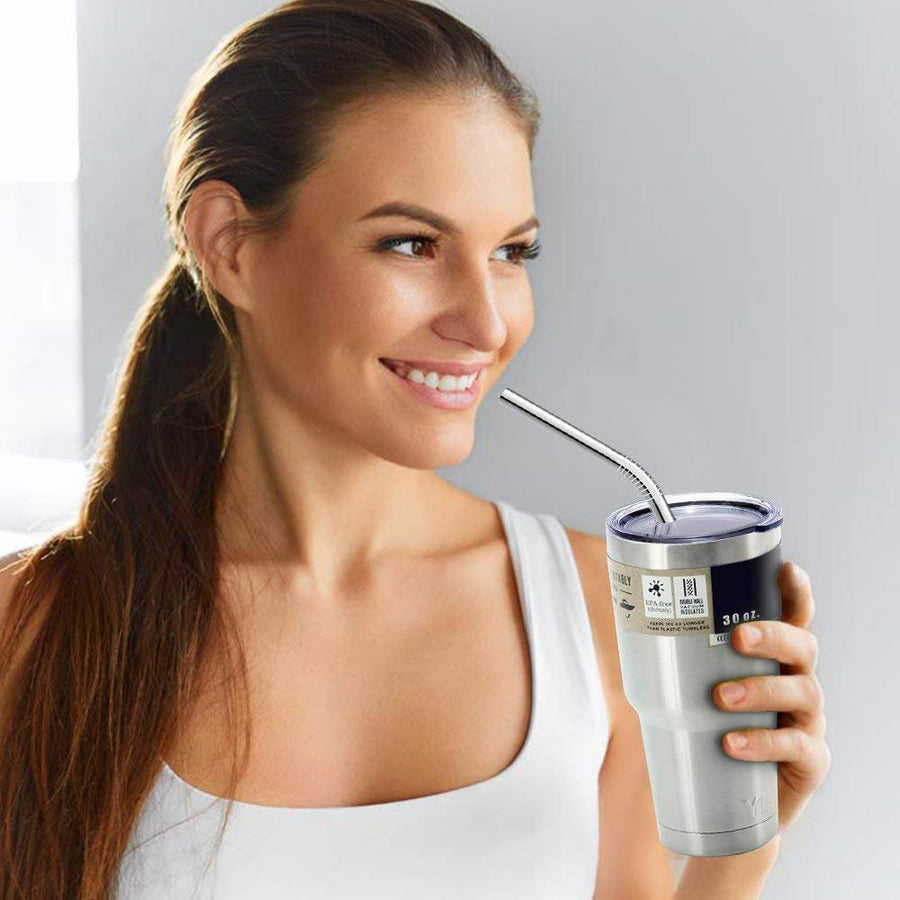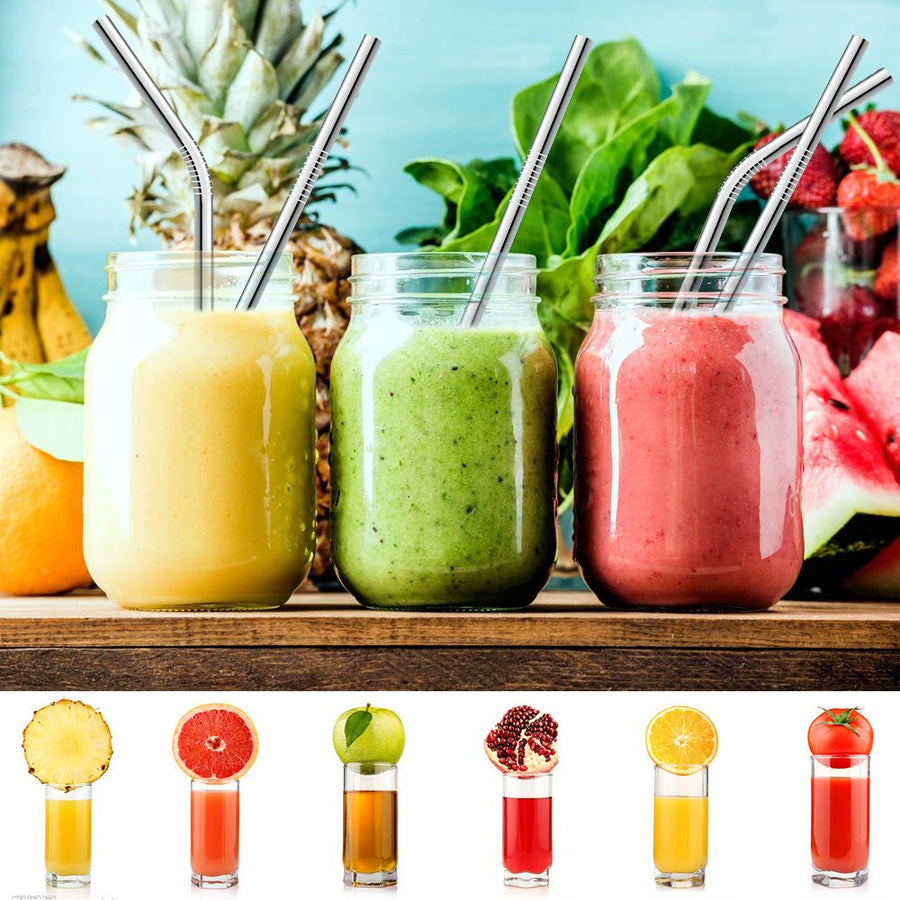 What's the newest trend in drinking straw world? Here is stainless steel drinking straws. Reusable & healthier now, it is time to say "no" to unhealthy plastic straws! As we know, once plastic meet high temperature, it will release toxic substances, which is poisonous to our body. Instead, Segmart reusable metal straw is non-toxic and lacquer-free and no-wax, safe and healthy. This reusable stainless steel straw is your best choice for daily drinking! Made of food-grade stainless steel this reusable drinking straw is designed in USA and made of 100% high-end stainless steel. No rust and steel odor taste any more. BPA and lead free, FDA approved, dishwasher safe, no metal aftertaste, colorfast, plastic free, reusable and environmentally friendly. As a safe and suitable alternative to plastic, they are safer for the environment. 2 long nylon cleaning brushes very handy to rinse off stains. Featuring a stainless steel handle and nylon bristles, the brush is of the perfect size for these straws, also suitable for cleaning cups and bottles. Broad usage it is suitable for family party, cocktail party, outdoor picnics, hiking, trips and office use. 4 different size straws fit all your daily drinking for smoothies, frappe's, milkshake, pearl bubble tea, orange juice, mango juice, watermelon juice, strawberry juice, kiwi juice, cool beer, water. Fit for all size tumblers 2 straight straws of 10.5" and 2 bent straws of 9.9" for 30oz tumblers. 2 straight straws of 8.5" and 2 bent straws of 7.9" for 20oz tumblers. 2 pcs cleaning brushes make straw cleaning much easier. Length: Extra long 10.5 inches, best fit for 30 oz tumbler. Length of bench Straw: 9.9 inches. Length of brush: 9.5 inches. Outer Diameter: 0.24 inch. Perfect suit for thin drinks like water, milk and juice, lemonade, cocktail, coffee, ice tea, etc. Package includes: 4x straight straws, 4x bent straws, 2x cleaning brushes.
Attention: Only Free ship to USA ⏰Delivery time 3-8 working days,Shipping from North Carolina for FedEx
If you've ordered the wrong size or have any other issue, you can always exchange or return your order. so long as Your items are unworn, undamaged, in re-sellable condition, and in their original packaging. Your return request is submitted within 30 days of receiving your original order.