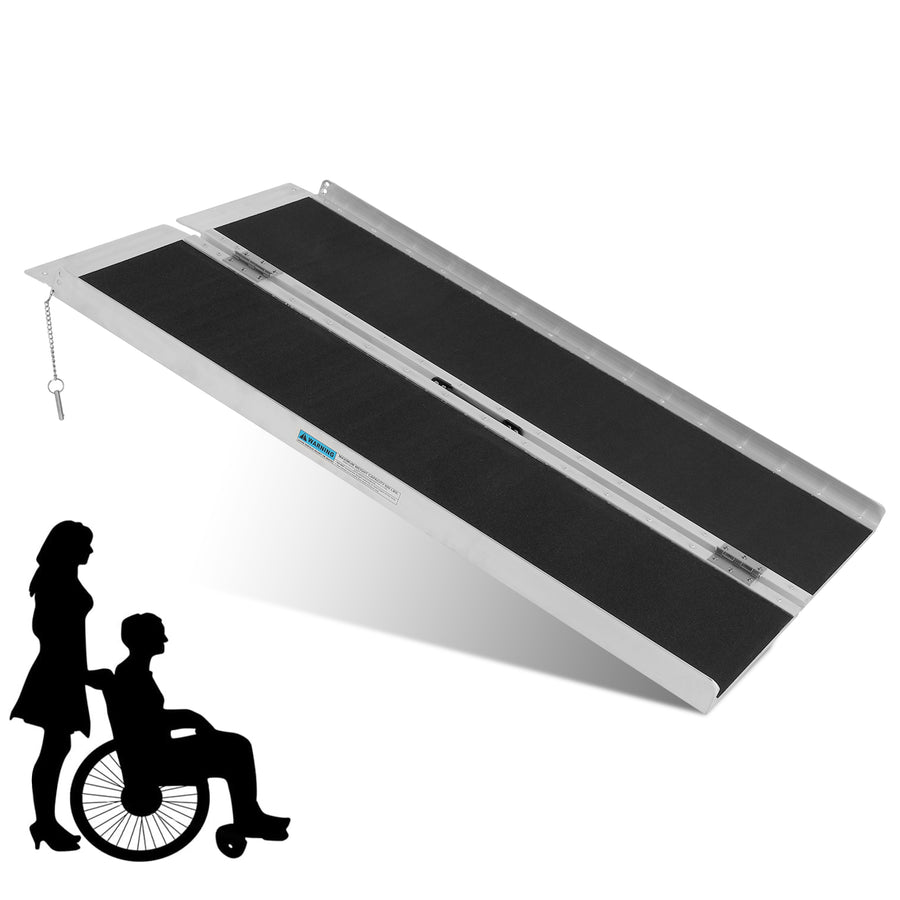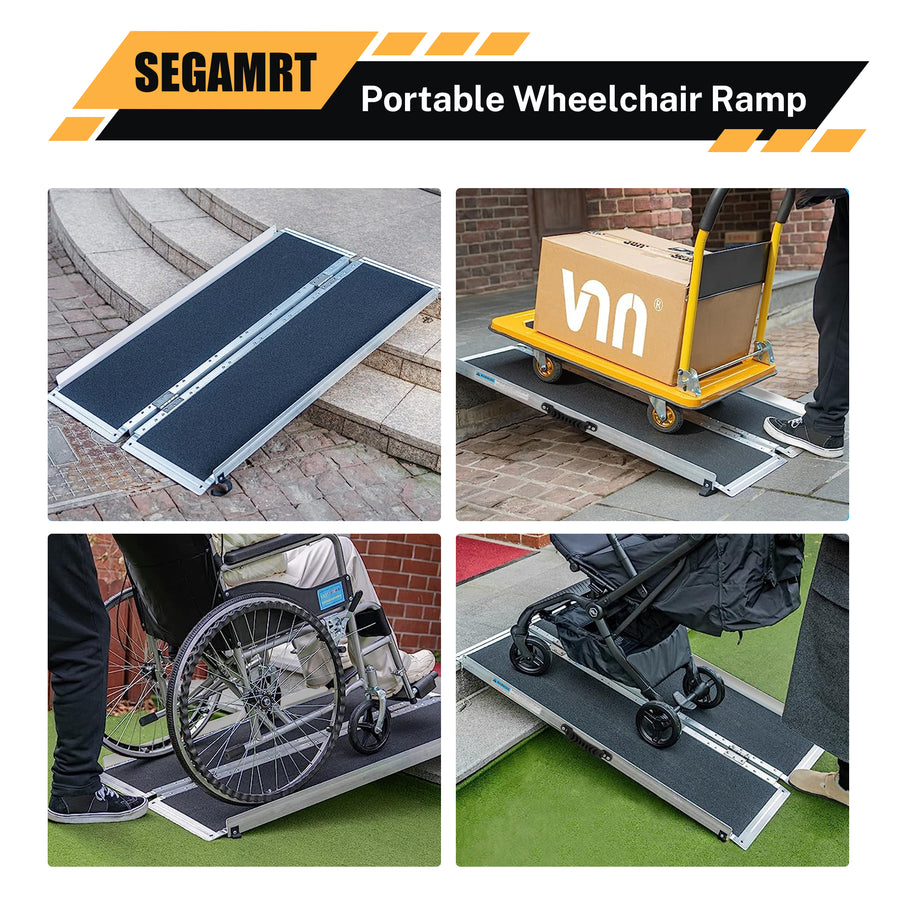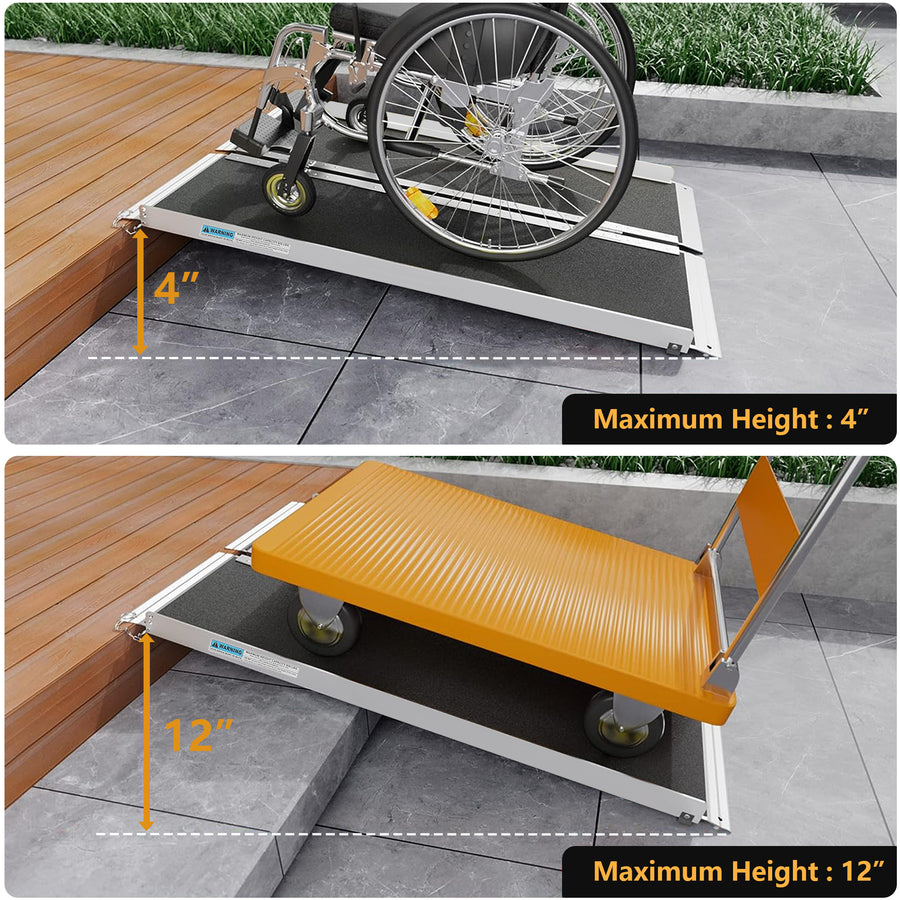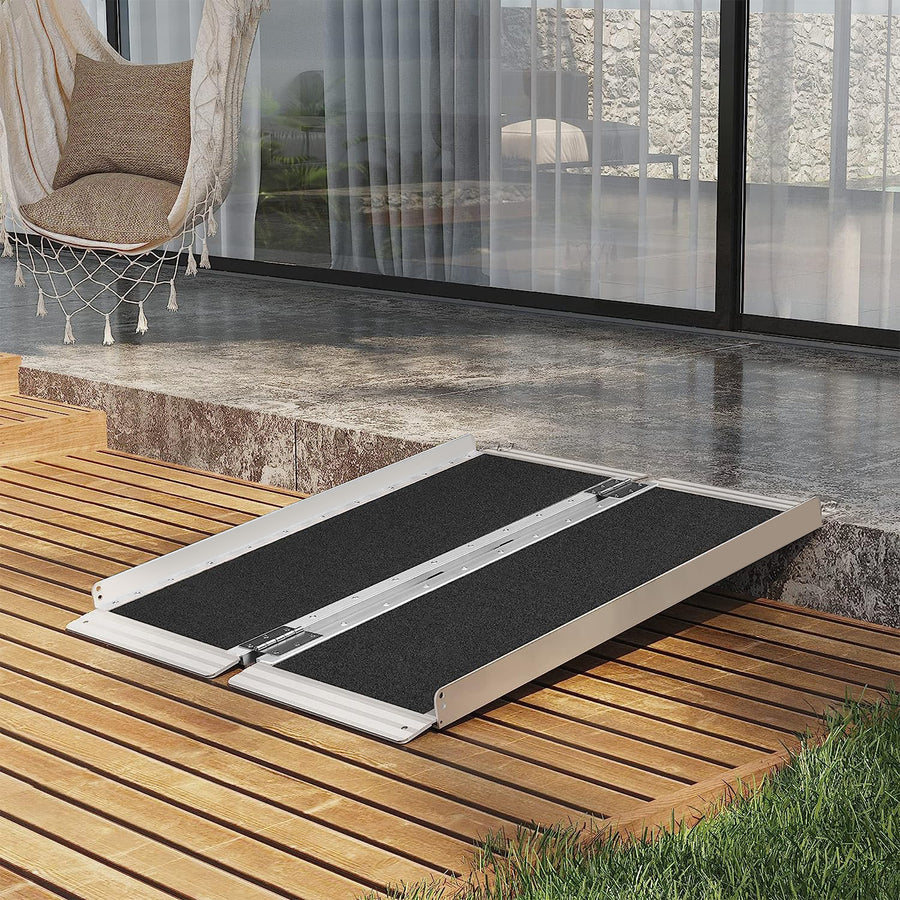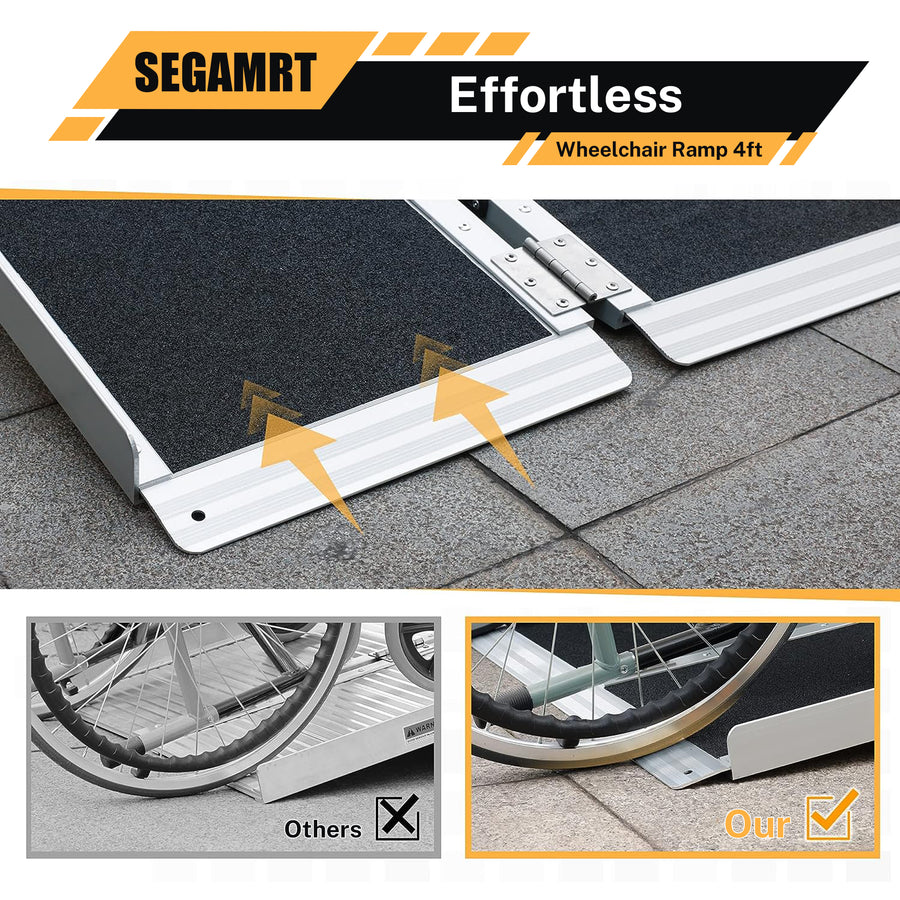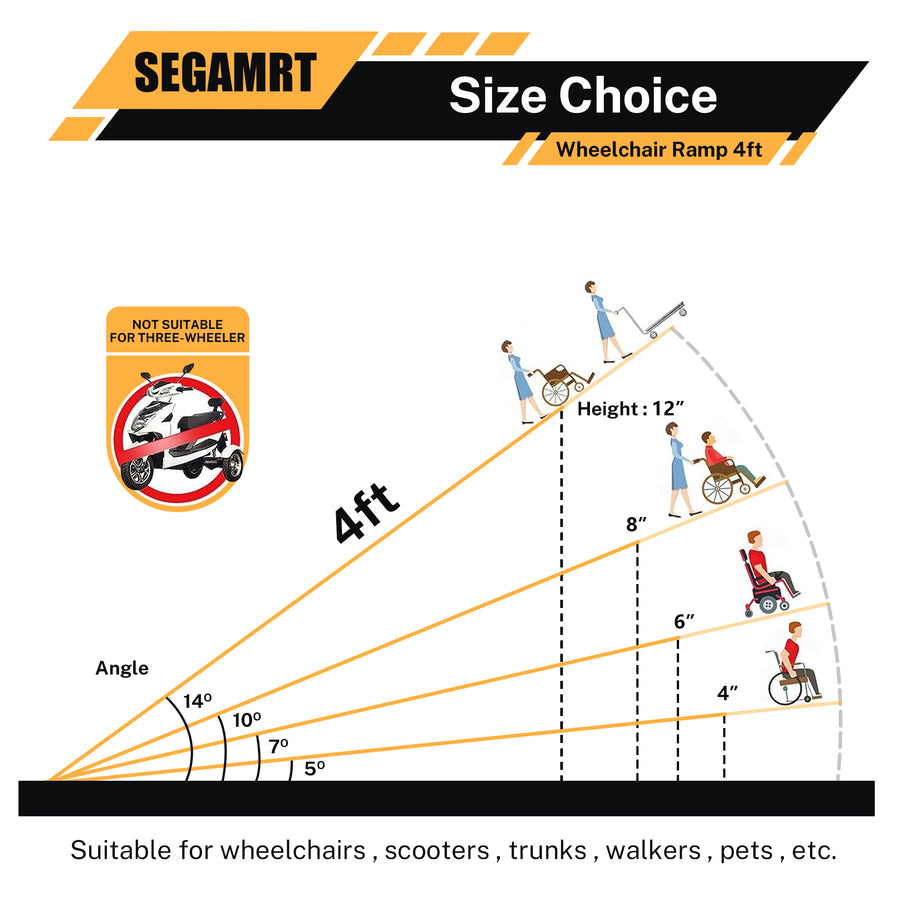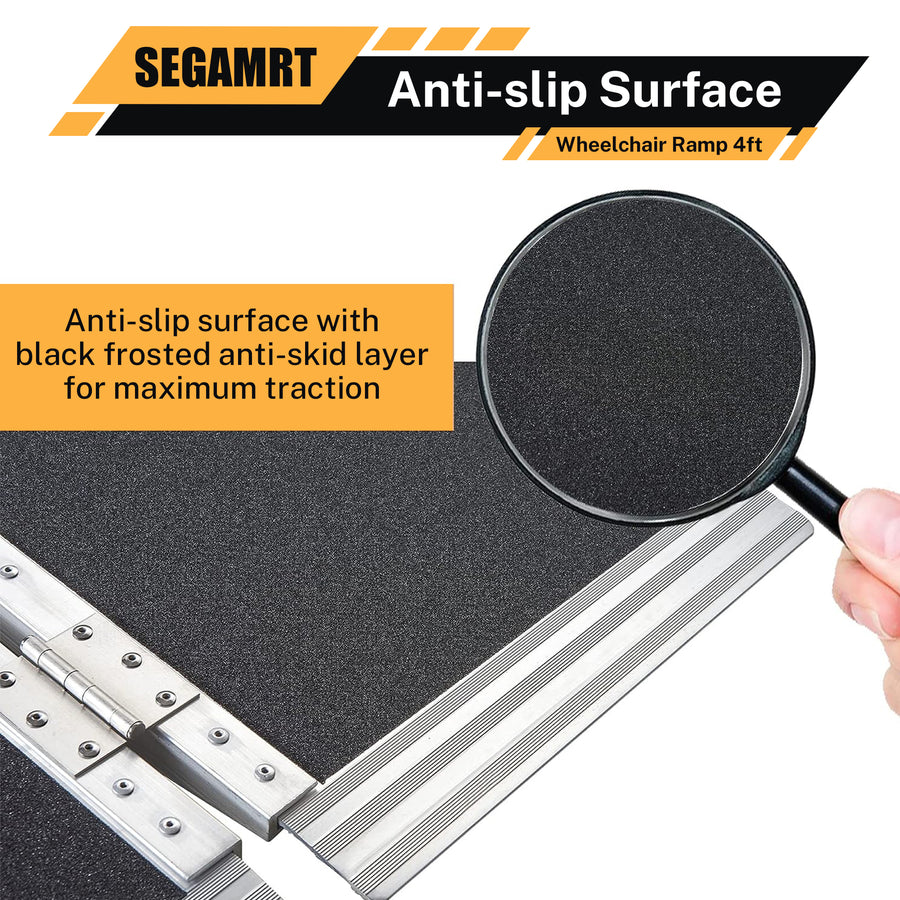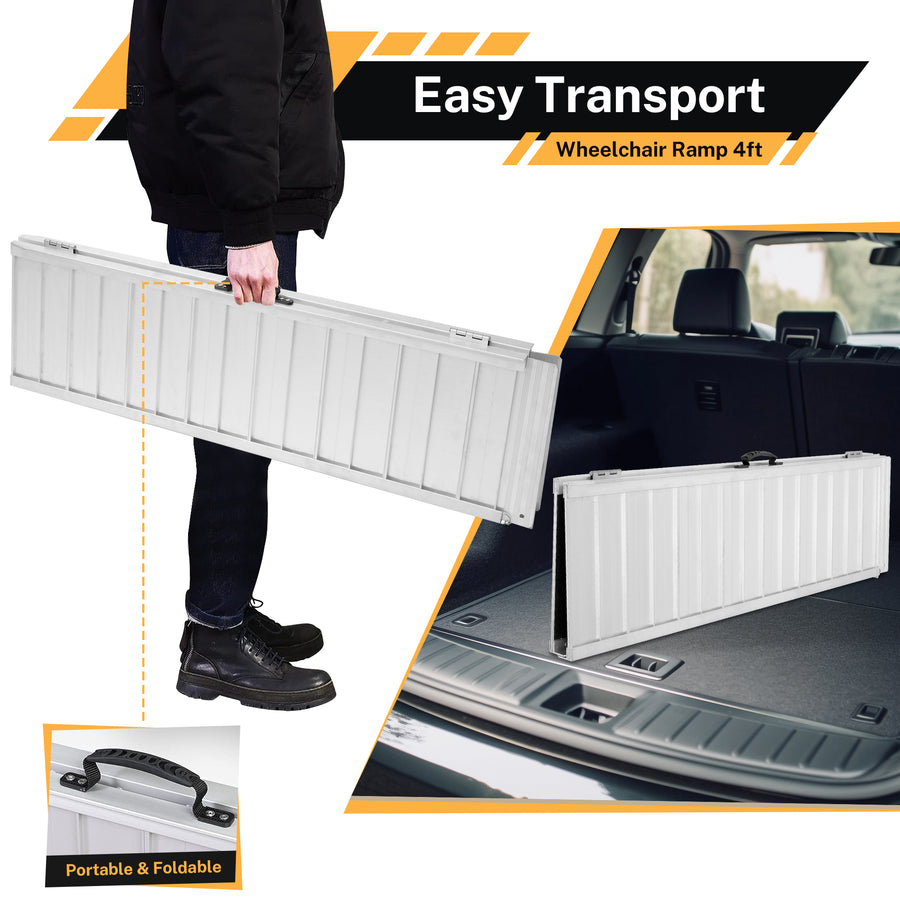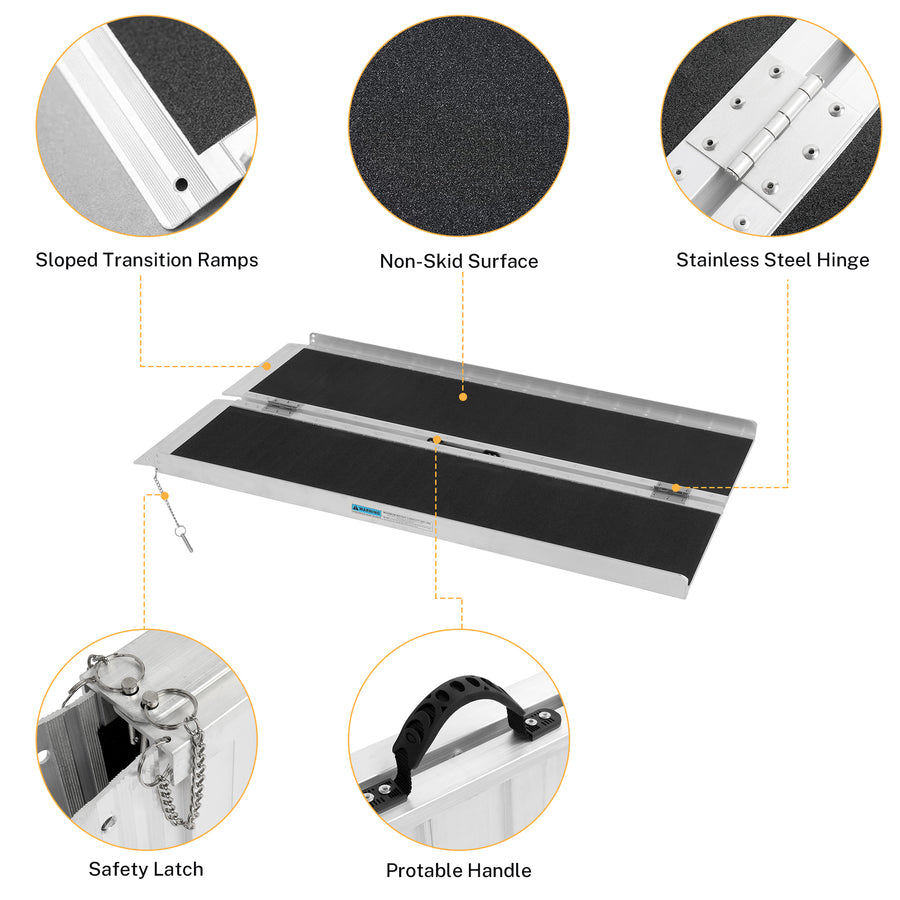 Are you tired of struggling with inaccessible steps, thresholds, and obstacles? Do you dream of a world where mobility is effortless and stylish? Look no further – the Segmart 4ft Wheelchair Ramp is here to revolutionize your experience!
The Segmart 4ft Wheelchair Ramp - Your Gateway to Freedom and Style!
🌟 **Instant Freedom, Effortless Installation** 🌟
Say goodbye to cumbersome installations! Our revolutionary design ensures quick and hassle-free setup. In mere minutes, you'll open the door to a world of accessibility, conquering any challenge that comes your way. Frustration? No more. Enjoy seamless, stress-free travel at your fingertips.
🌟 **Unleash Possibilities, Embrace Adventure** 🌟
Prepare to embark on endless adventures with our ingenious folding design and convenient PVC handle. This isn't just about accessibility – it's about empowering you to seize life's opportunities. Whether you're exploring new horizons or maneuvering through daily life, our ramp empowers you to take control, wherever you go.
🌟 **Sophisticated Design, Modern Explorer's Choice** 🌟
Elevate your surroundings with a ramp that seamlessly blends function and artistry. Stylish low-profile transition panels and a high-traction surface ensure smooth and secure gliding. This isn't merely an accessory – it's an expression of refined aesthetics that complements any environment.
✨ **Sturdy and Non-Slip for All Conditions** ✨
Crafted from lightweight yet robust materials, our ramp boasts a non-slip coating with prominent stripes and a high-traction surface. It's built to thrive in various weather conditions. The bottom transition plate enhances ground adaptability, while the rubber anti-slip mat on the top guarantees safety in every use.
✨ **Safety First, Confidence Always** ✨
With a weight capacity of up to 600 lbs, our ramp is a symbol of durability and rust-resistant aluminum craftsmanship. Stainless steel hinges and a flat surface minimize tripping risks, ensuring your safety is paramount.
✨ **Effortless Ease, Everywhere You Go** ✨
Installation is a breeze, and the portable nature of our ramp is your ticket to newfound freedom. Effortlessly maneuver your wheelchair or mobility vehicle up steps, low stairs, or into garages – reclaim your independence!
✨ **Compact Fold, Convenient Carry** ✨
Designed for practicality, our 4ft ramp folds easily, becoming a portable powerhouse. The PVC handle is light and easy to carry, making transportation a breeze.
📐 **Specifications** 📐
🔸 Folded Dimensions: 48"L x 14.28"W x 2"H
🔸 Expanded Dimensions: 48"L x 28.3"W x 2"H
🔸 Weight Capacity: 600 lbs
🎁 **Package Includes**🎁
1 x Wheelchair Ramp
Attention: Only Free ship to USA ⏰Delivery time 3-8 working days,Shipping from North Carolina for FedEx
If you've ordered the wrong size or have any other issue, you can always exchange or return your order. so long as Your items are unworn, undamaged, in re-sellable condition, and in their original packaging. Your return request is submitted within 30 days of receiving your original order.