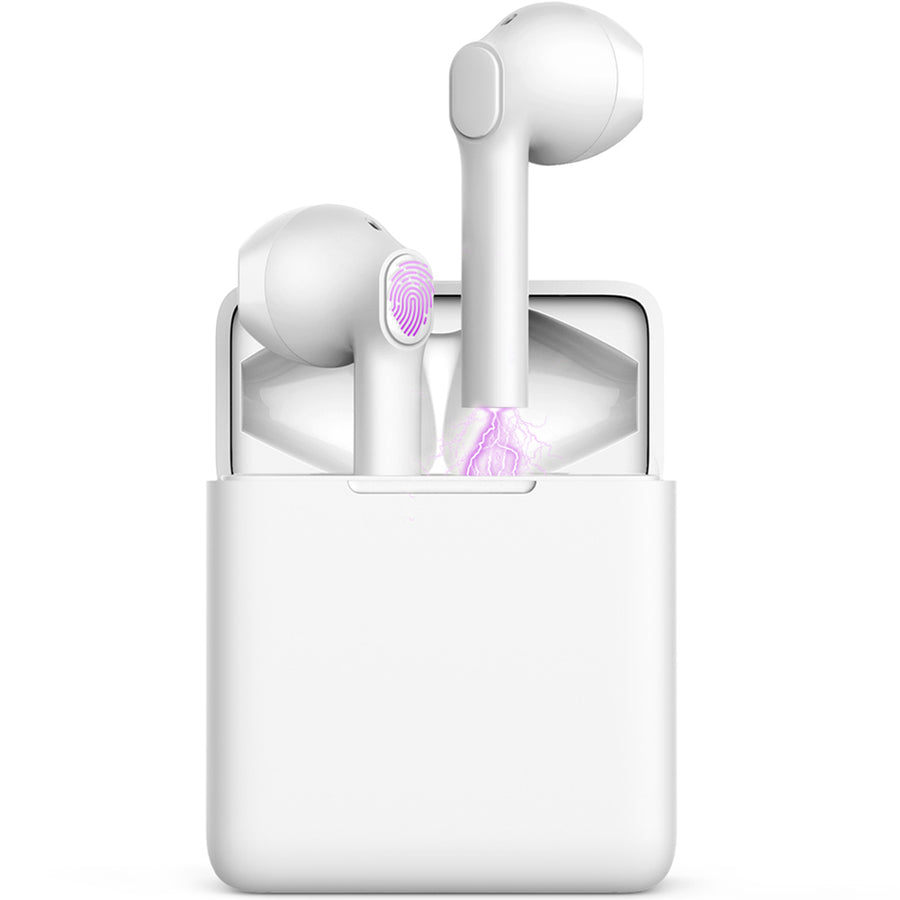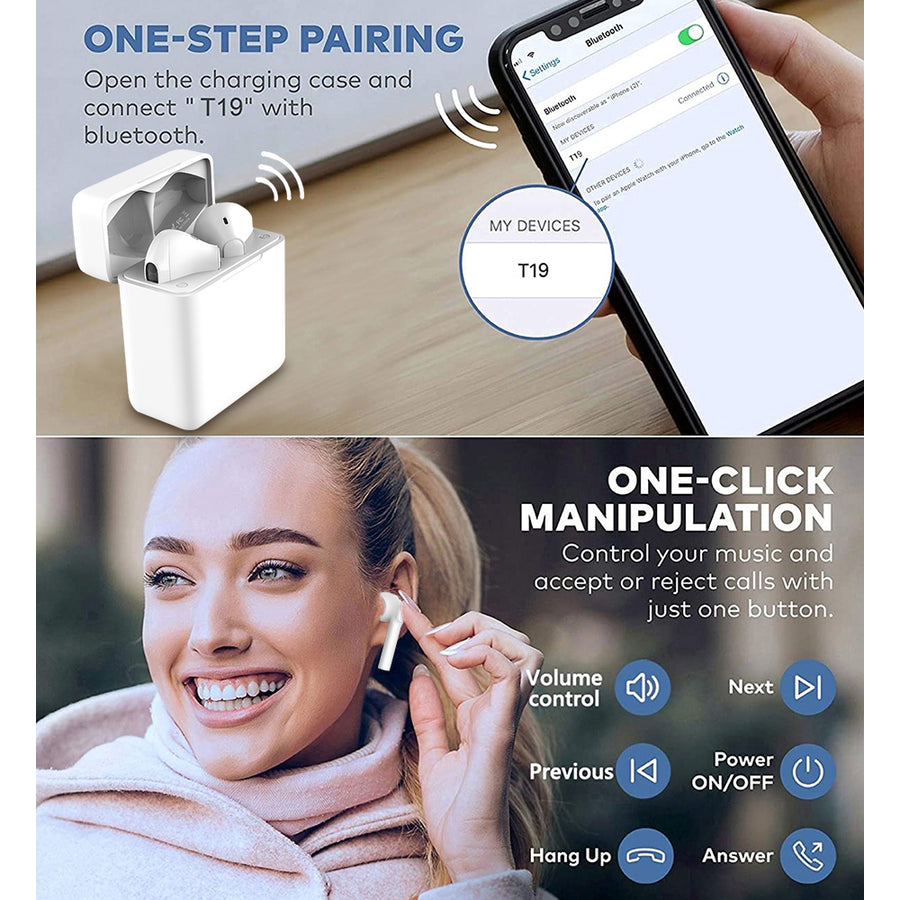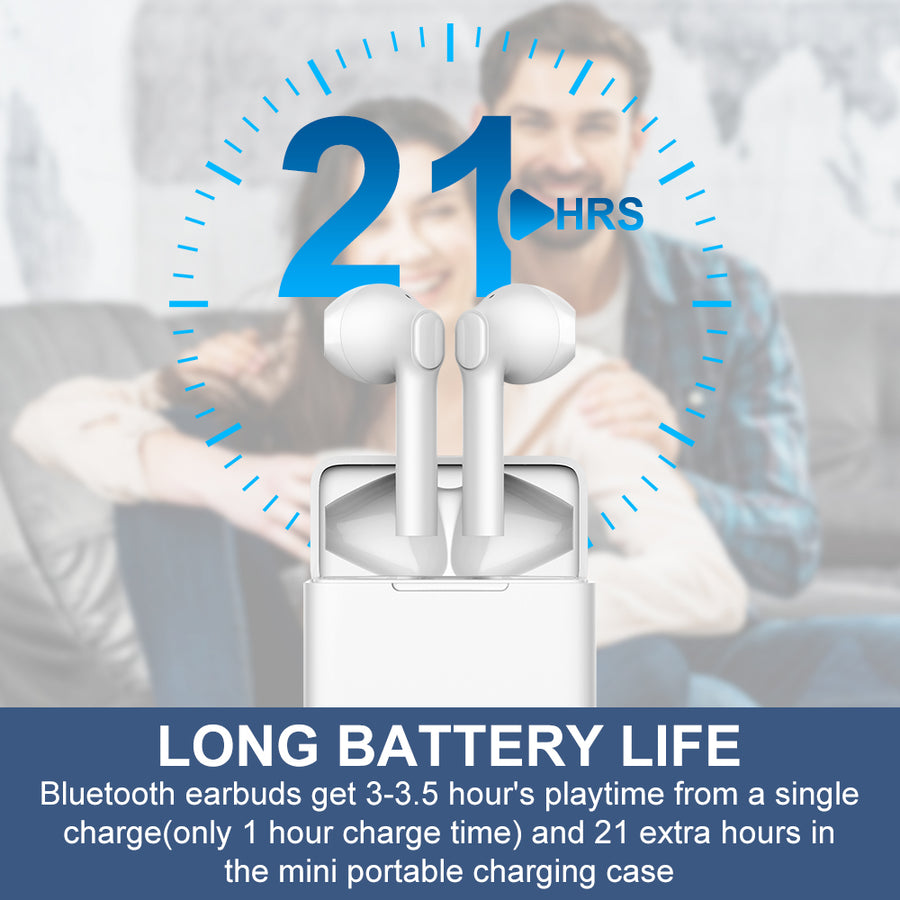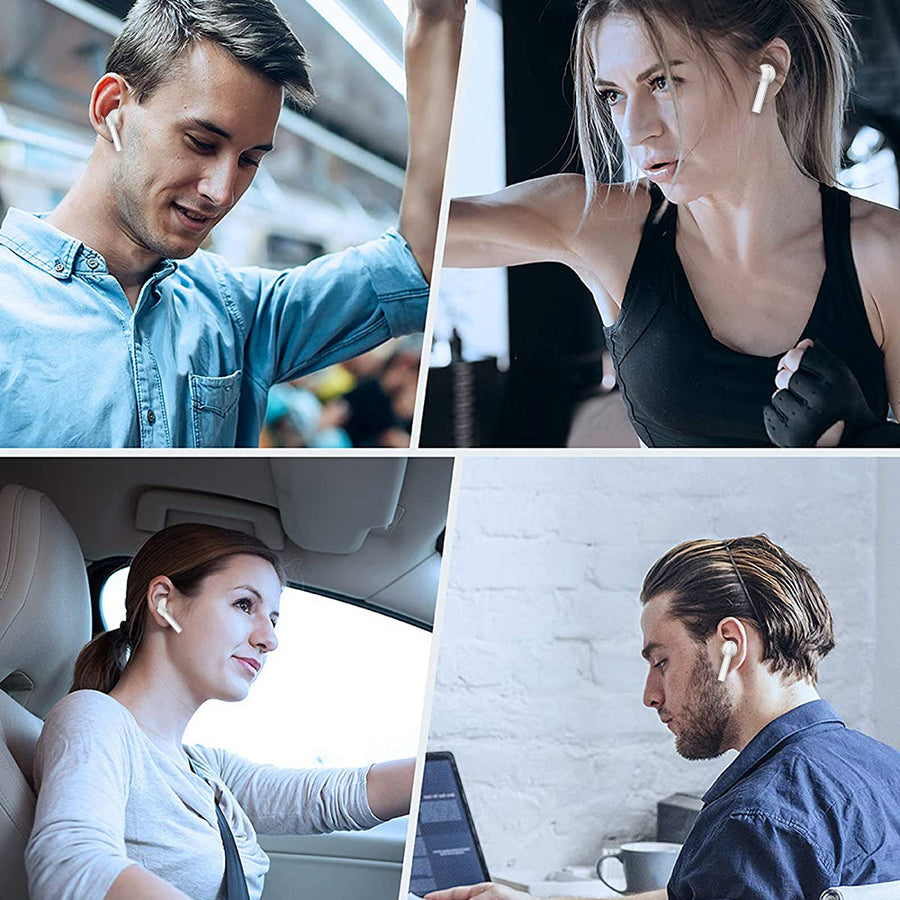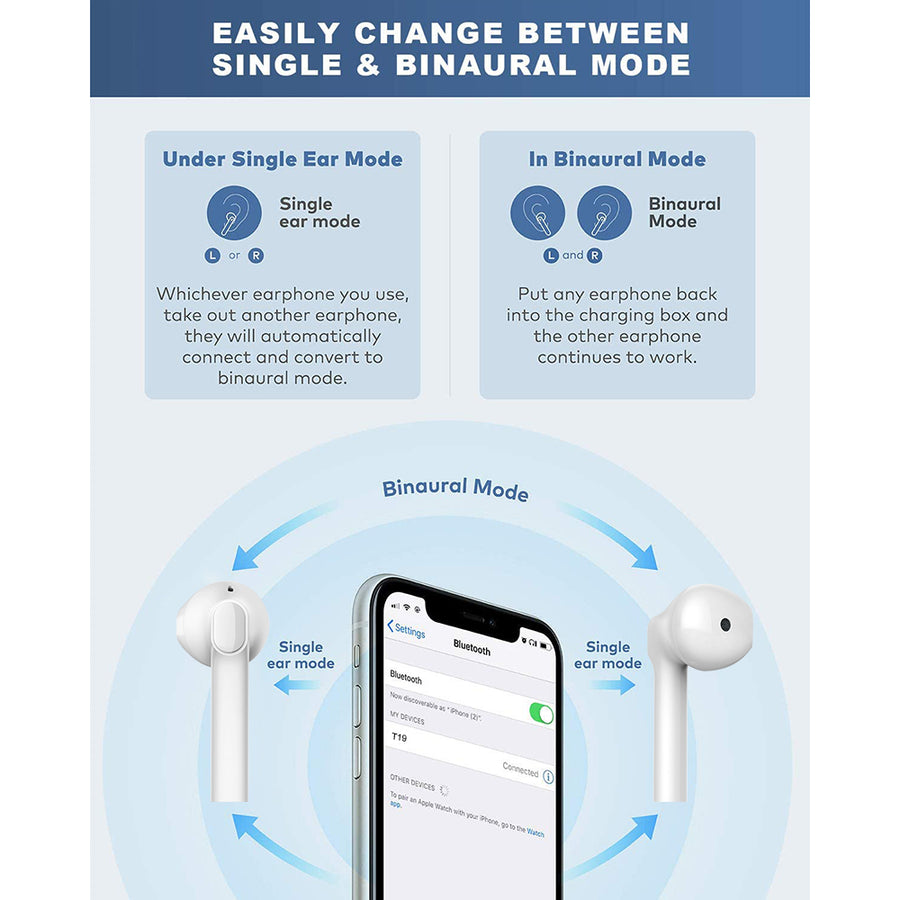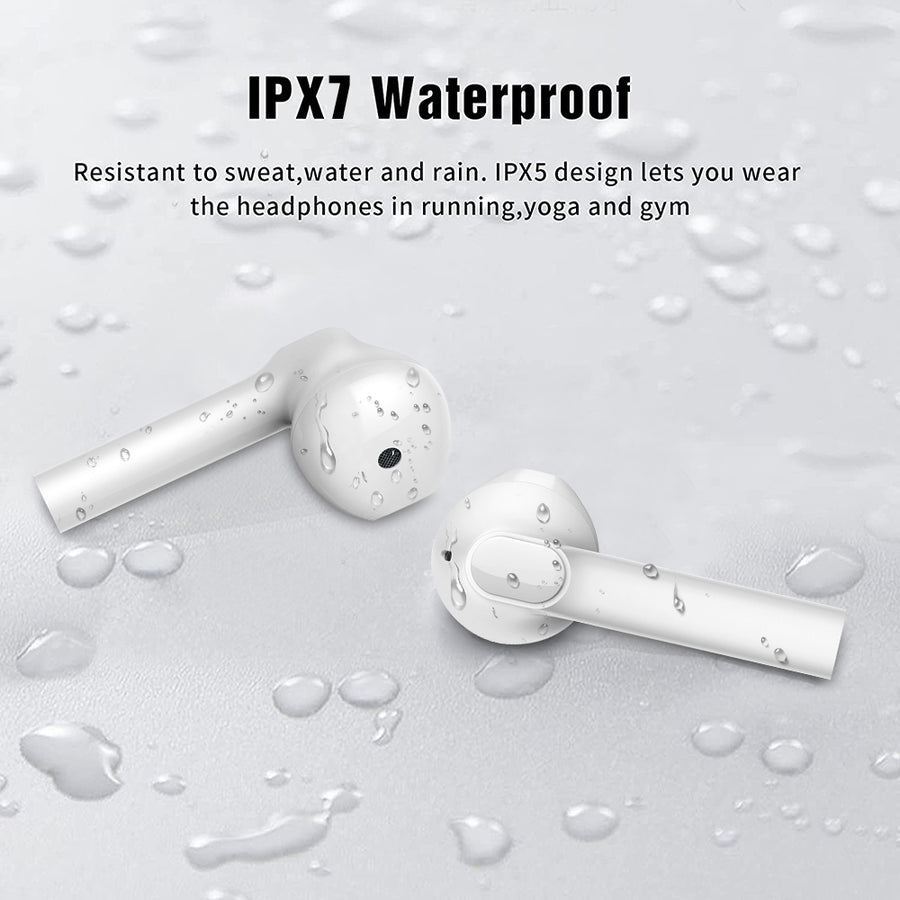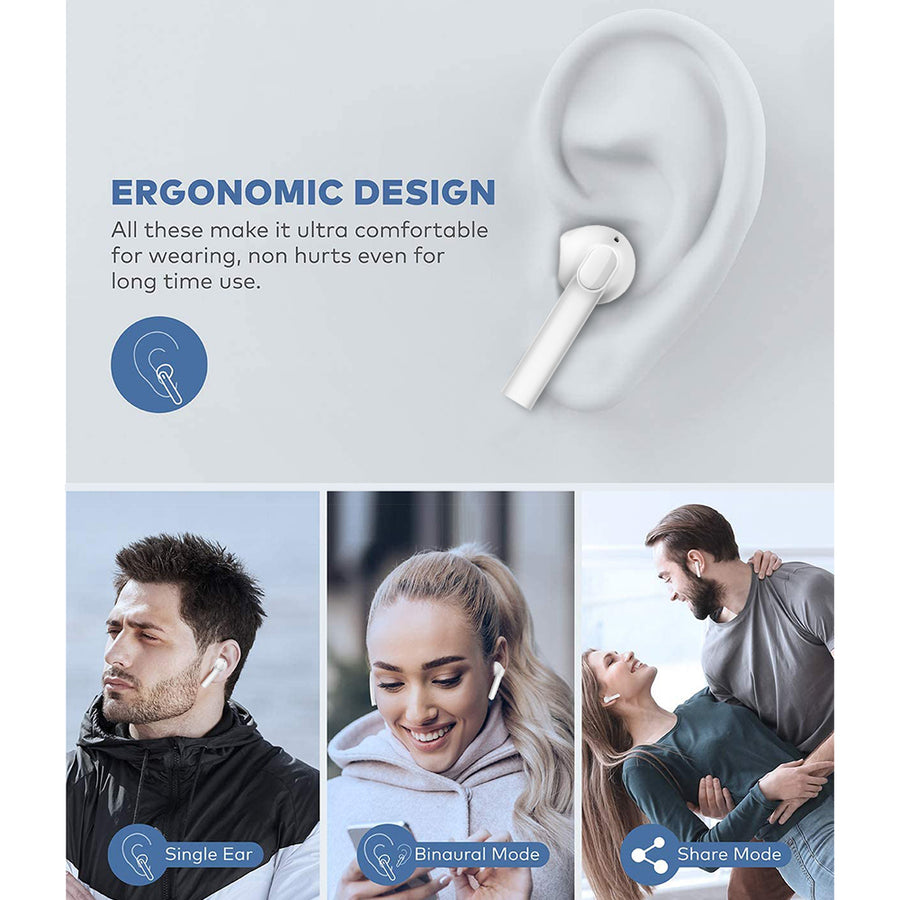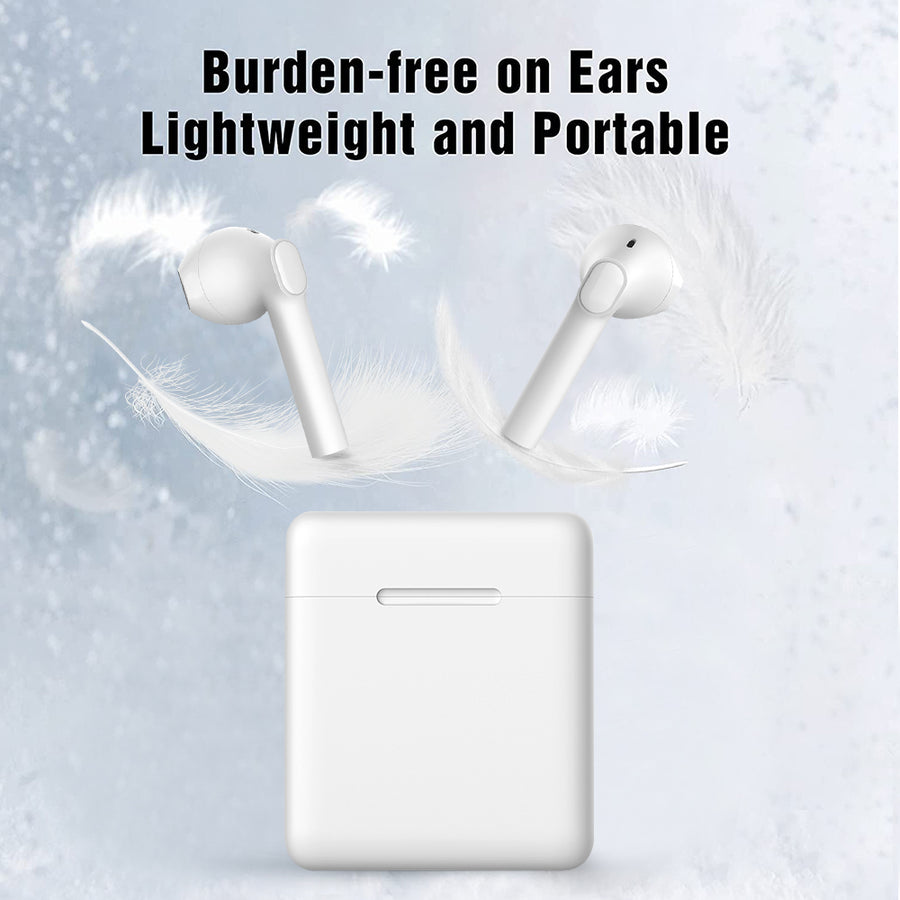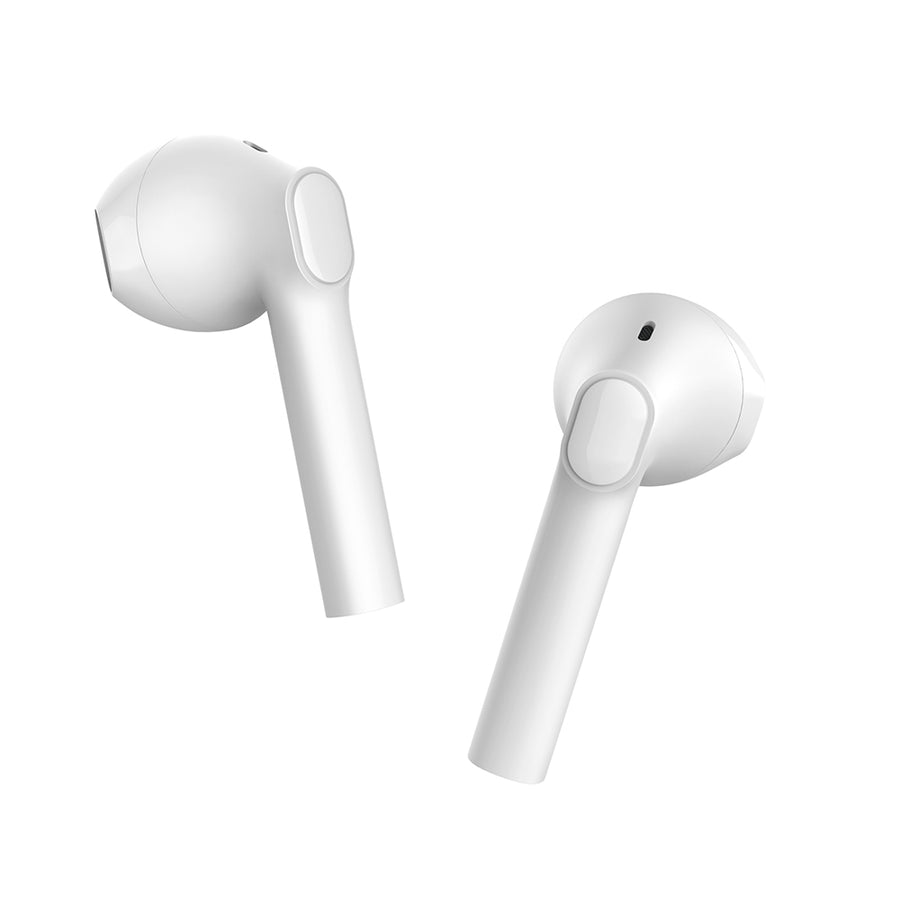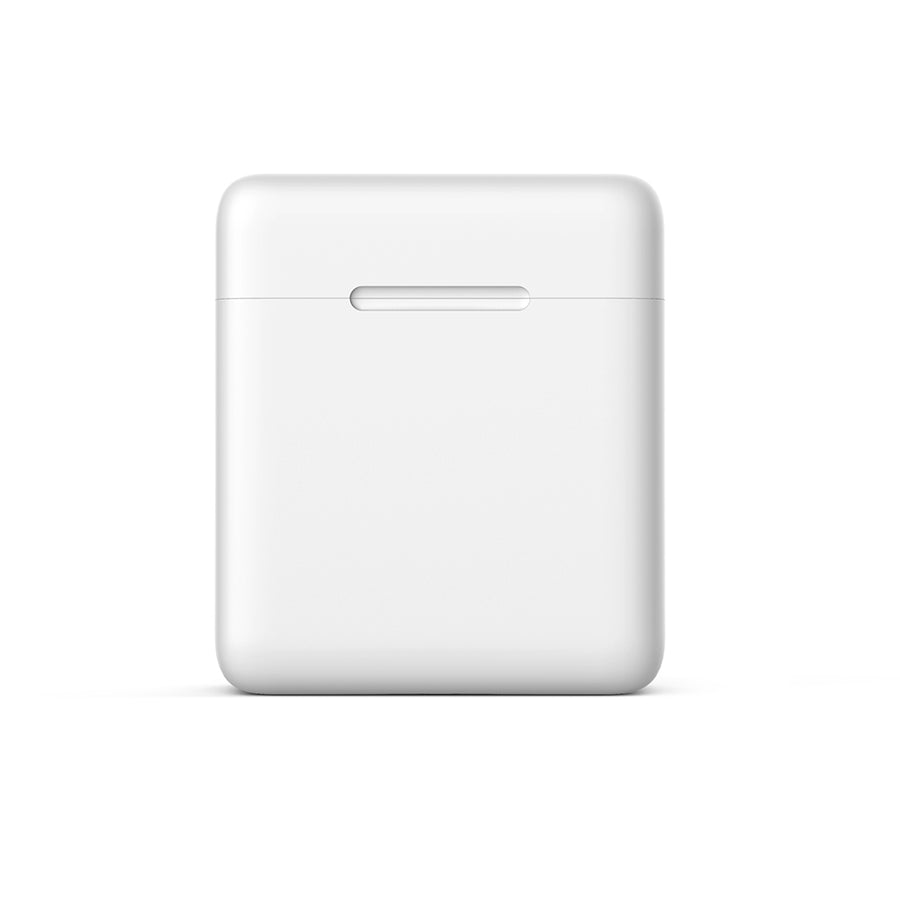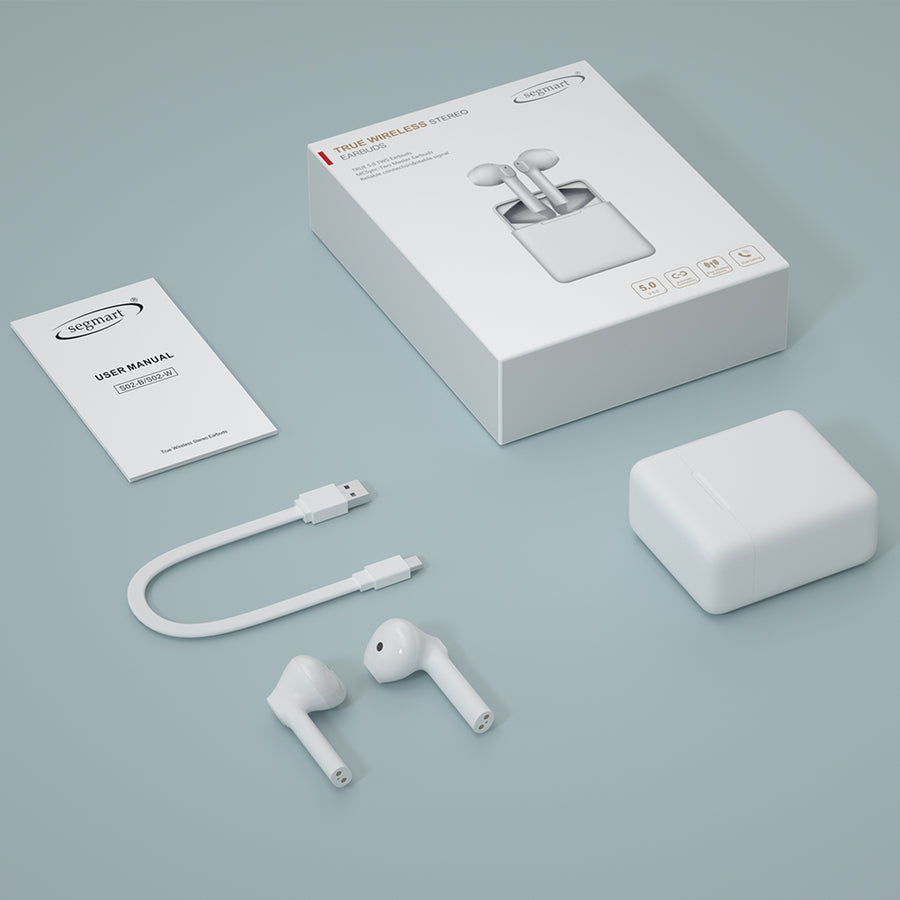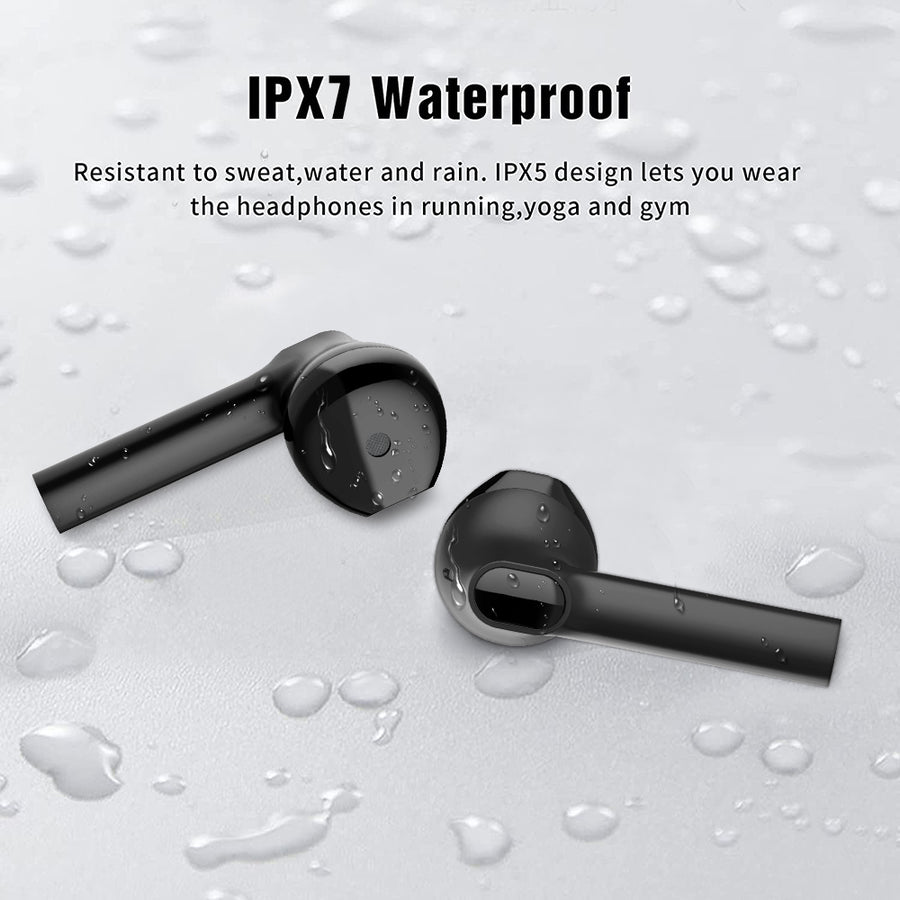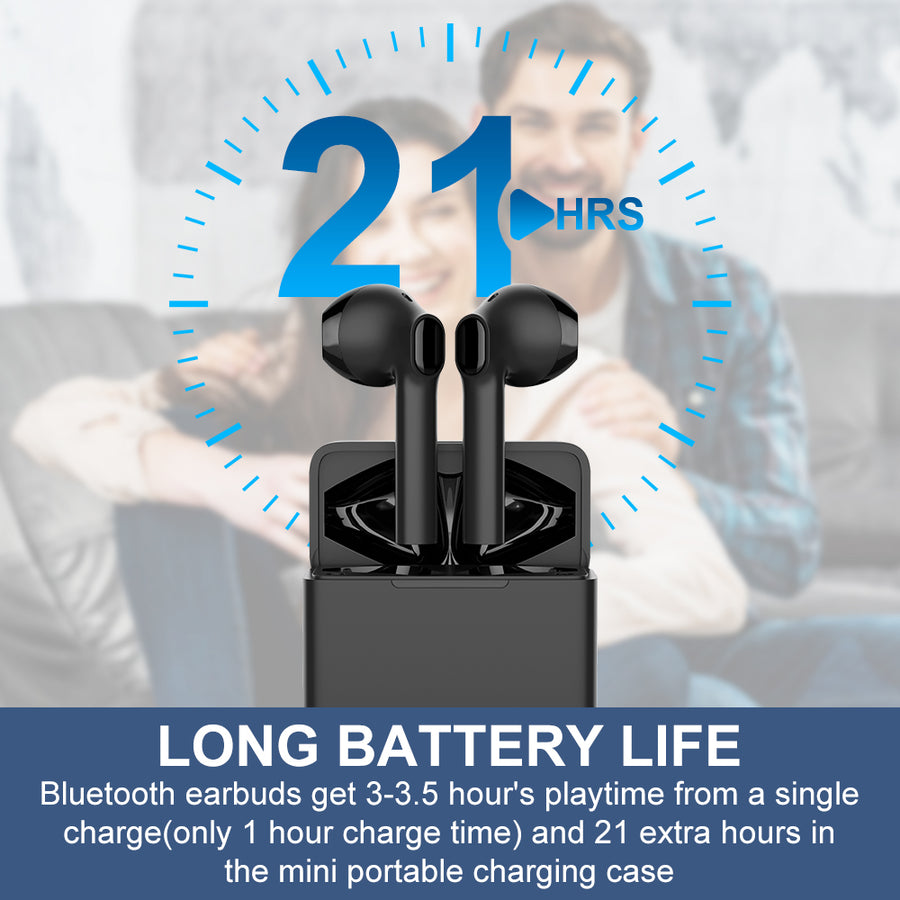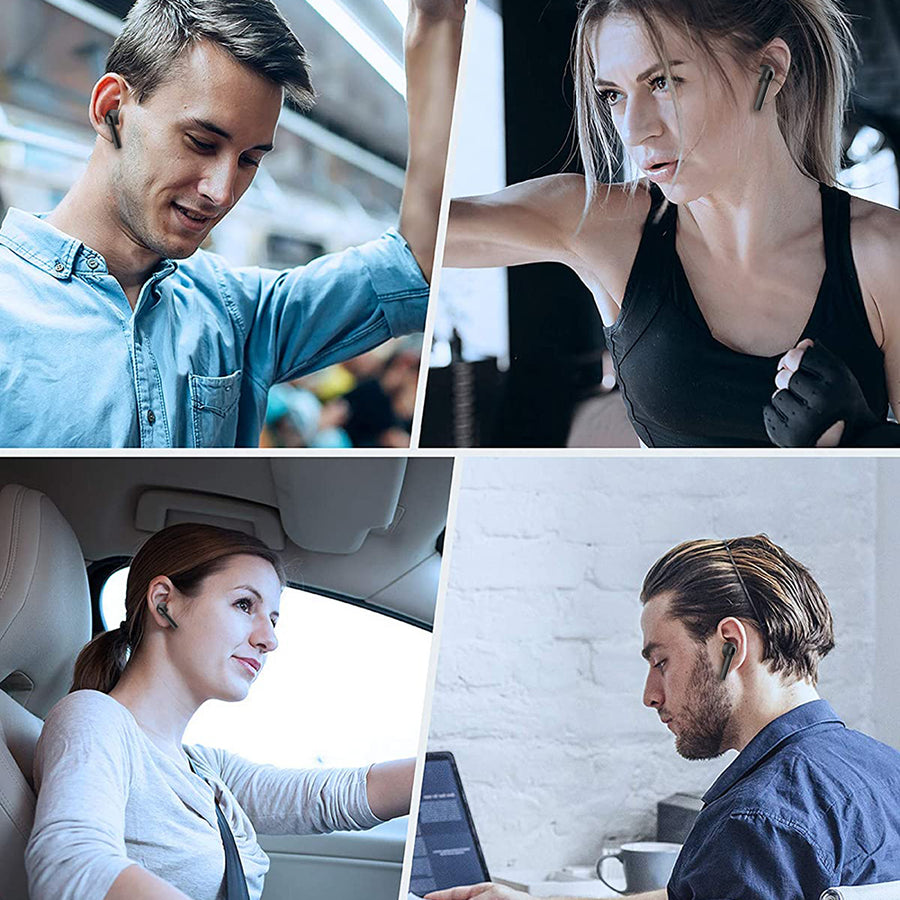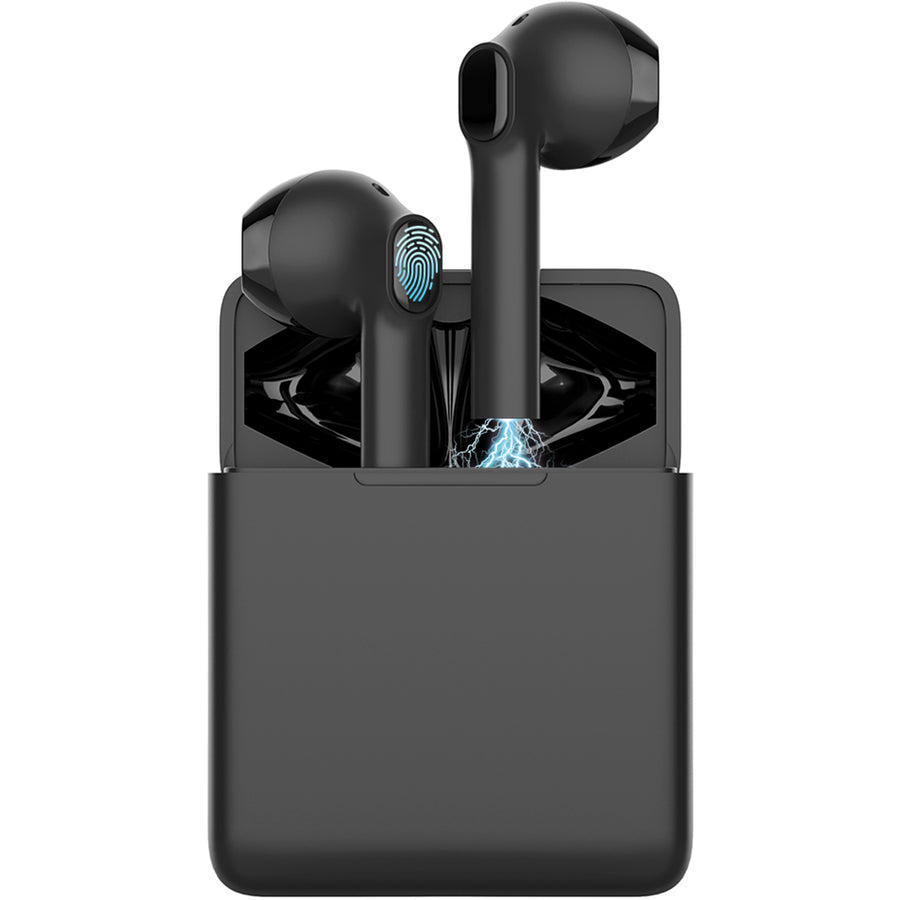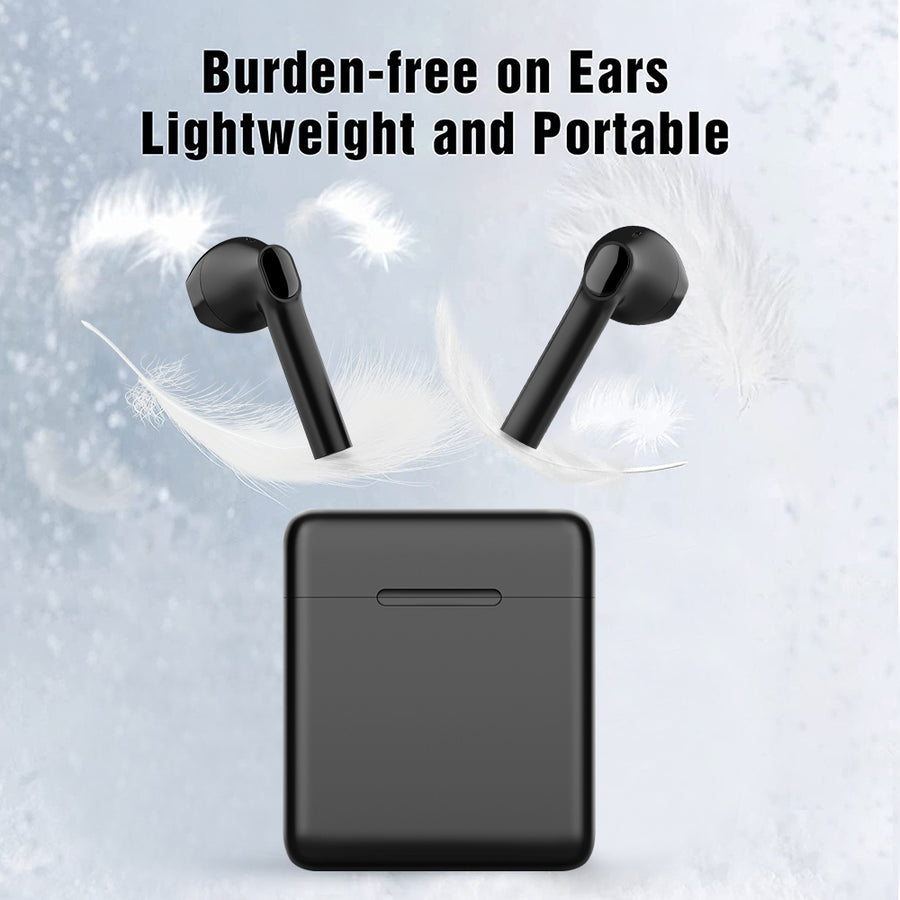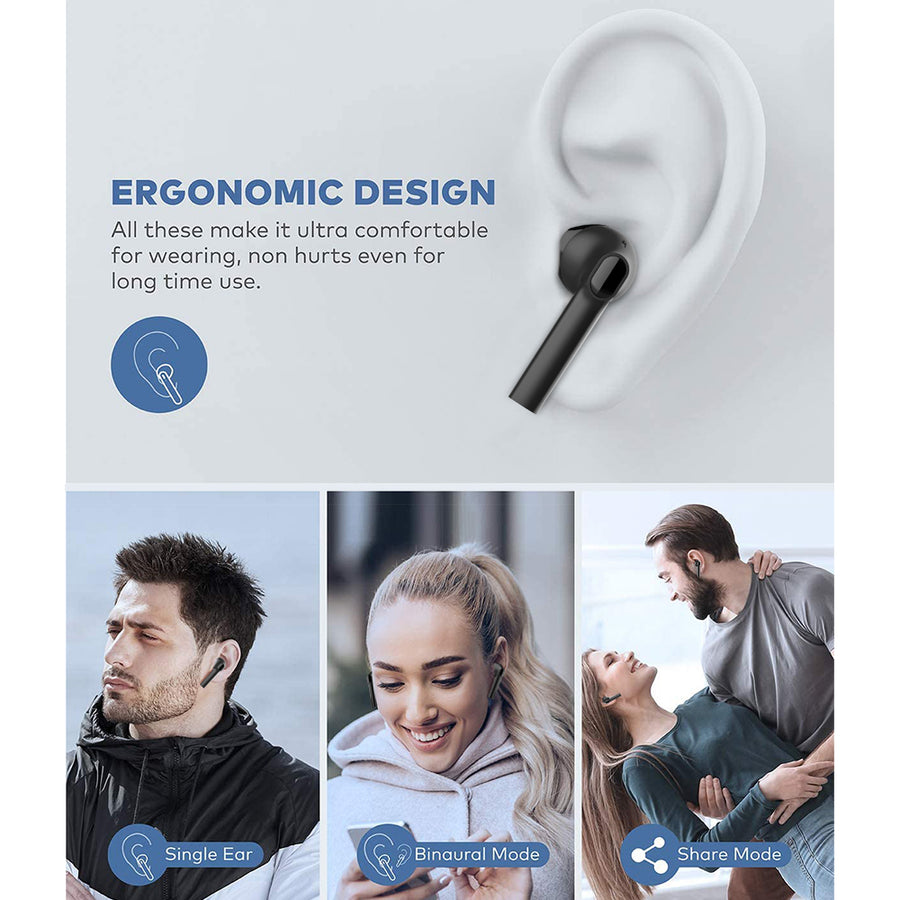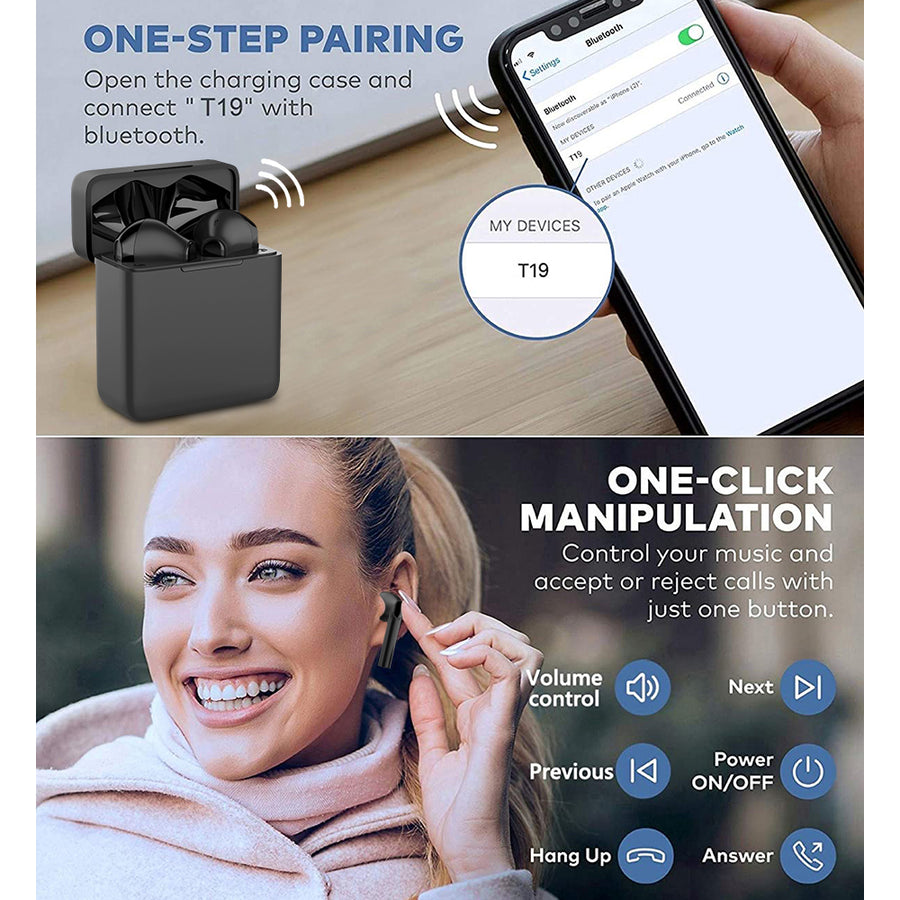 SEGMART 2021 Wireless Earbuds TWS Bluetooth 5.1 Earphone, Upgrade Deep Bass 3D Stereo Sound Headphones Sports IPX7 Waterproof Wireless Earphones with 400mAh Charging Case, 25H Playtime, Built-in Mic
1.2021 Newest Wireless Bluetooth Earbuds
2021 Newest Wireless Earbud Bluetooth 5.1 touch support: past music / next music, pause playback, answer phone/hang-up the phone, touch long press to turn on / off the power. Eliminates the hassle of putting back the charging box.
2.CVC Intelligent Noise Isolation
Bluetooth 5.1 wireless earbuds provide stable and clear original sound quality. Noise cancellation technology can isolate external interference sounds. In this way, the wireless earbuds provide excellent stereo and subwoofer effects, let you feel the wonderful sound of the scene, and enjoy your music even in the noisiest places.
3.25 Hours Playing Time
The large capacity of the 500mAh charging case provides about 6 times full charge for both earbuds. Max 4hrs playing time for each earbud each charge. Cumulative 25hrs playing time, 28hrs talk time if use charging case. The latest dual-battery design makes charging faster, lasts longer, and more stable, make your sport always accompanied by music. Low power consumption, long playing time.
4.Single or Couple Working
Take two earbuds from the charging case, turn on them. Then the left and right earbuds will be pairing each other, if pairing successfully, the lights of the two headphones will flash red and blue alternately. Then use your cellphone Bluetooth to search the earbuds pairing name: T19, click it and connect it. Two earbuds can connect two cellphones and work independently.
5.One Step Pairing and Smart Touch Control
Pick up the 2 earphones from the charging case, they will automatically connect to each other without any operation from you. The specific touch function makes it convenient. Tap the earbuds to skip songs, adjust the volume, answer/reject calls and activate Siri.
6.Powerful Earbuds Operation
The retained data of the Bluetooth Earbuds shows the power of each bud the latest model for 2021, is equipped with one-step matching and automatic power-on and power-off technology. Once you take the earbuds out of the charging case, they will turn on and pair with each other automatically,when put in the charging case, it will automatically turn off and charing until fully charged.
7.Works with all Bluetooth enabled Android, iOS, Windows, and all other mobile platforms:
--- For Apple iPhone 12, Apple iPhone 11 Pro Max, iPhone 11, iPhone 11 Pro, iPhone XR, iPhone XS Max, iPhone X, iPhone 8, iPhone 8 Plus, iPhone 7, iPhone 7 Plus, iPhone 6s, iPhone 6, iPhone 6s Plus, iPhone 6 Plus
--- For iPad Air 4, iPad Air 3, iPad Air 2, iPad Mini 4, iPad Pro
--- For Samsung Galaxy Note 8 5 4, Galaxy S6 Edge+ Plus S7 S8
--- For Google Pixel 5, Google Pixel 4, Google pixel 3a xl, Google pixel 3a, google pixel 3xl, google pixel 3, Google Pixel 2
Specifications:
Item Name: TWS+ V5.1 Earbuds
Bluetooth Version: Bluetooth V5.1
Communication Distance: 33 feets
Color: Black/White
Size: 2.15"x1.85"x0.97"(L x W x H)
Charging Case:
Capacity: 500mAh/3.7V
Charging Time (Charging Case): 1 Hour
Earbuds:
Capacity: 30mAh/3.7V
Talk time: 4-5 hours (Each Change)
Play Time: 5-6 hours (Each Change)
Total Play Time: 25 Hours
Communication Distance: 33 feets
Package Includes:
1 x Pair Bluetooth Earbuds
1 x Charging Case
1 x Charging Cable
1 x User Manual
Attention: Only Free ship to USA ⏰Delivery time 3-8 working days,Shipping from North Carolina for FedEx
If you've ordered the wrong size or have any other issue, you can always exchange or return your order. so long as Your items are unworn, undamaged, in re-sellable condition, and in their original packaging. Your return request is submitted within 30 days of receiving your original order.