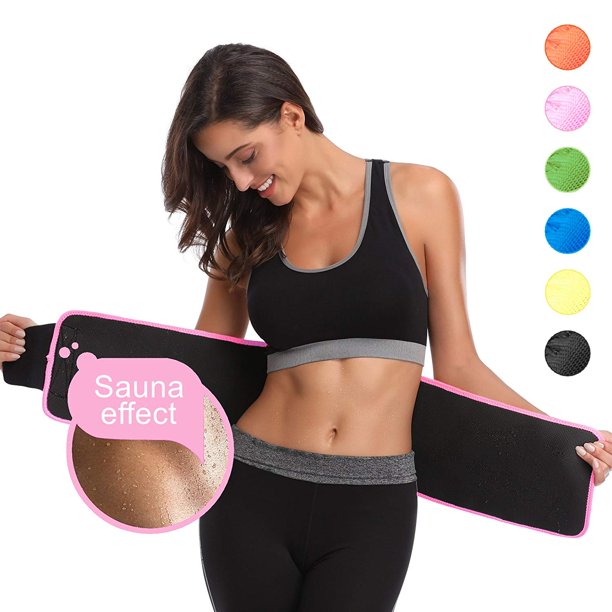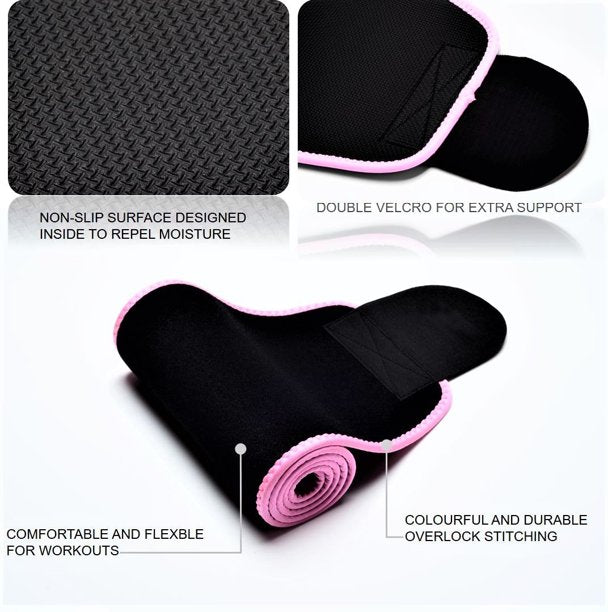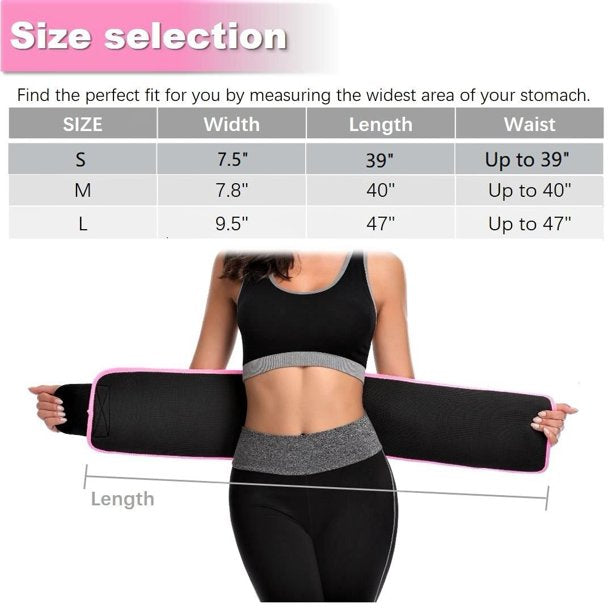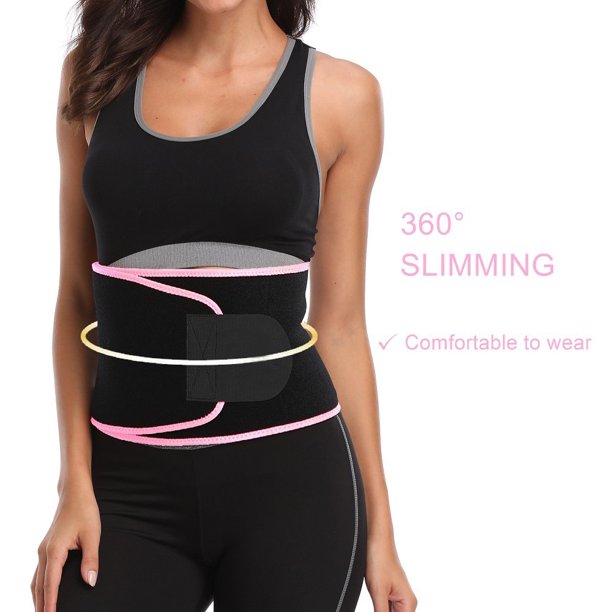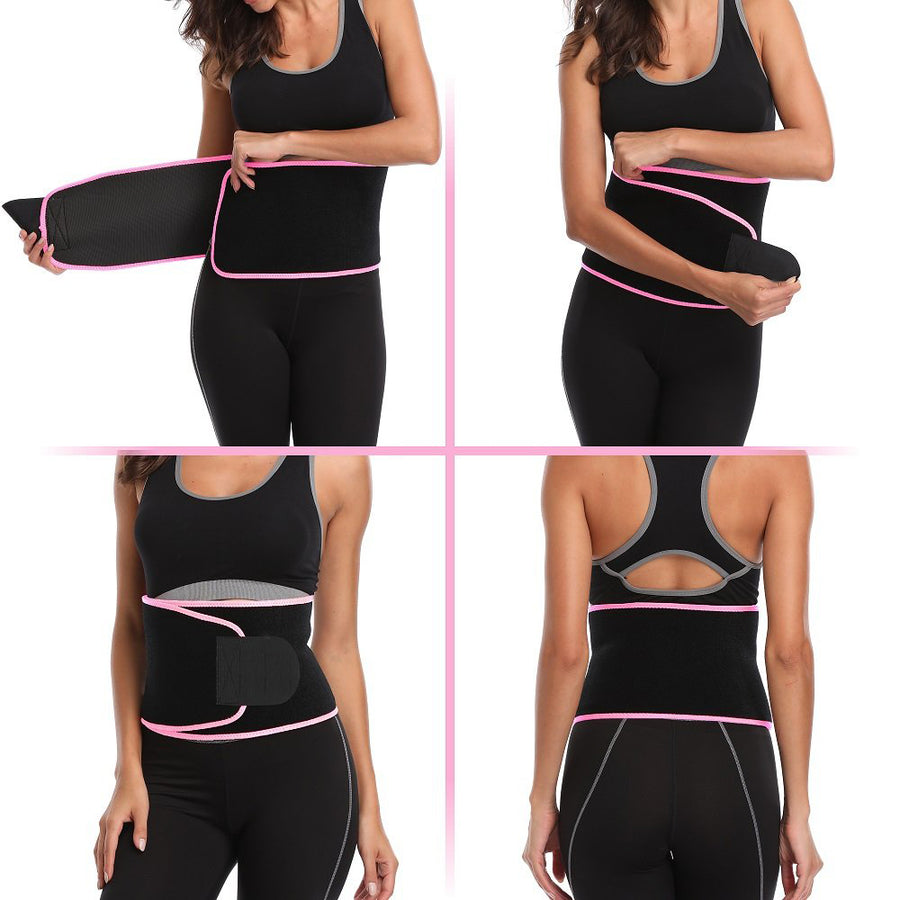 Girdle belt the belt increases your core temperature during creates sauna effects. Suitable for s any s cycling weight lifting running jogging hiking yoga exercises fitness traveling and etc. Weight loss belt segment belly band s right at your tummy tuck control area makes you sweat like crazy to achieve a faster weight loss fat burning and muscle toning. A post-pregnancy body shaper is a great garment for women looking for shaping their bodies after giving birth. Excellent choice as a postpartum belly wrap. Back support belt as an effective lumbar back braces support. For sedentary office staff, it helps improve posture and release back pain.
Mobile Sauna For Your Waist - Segmart Waist Trainer Band s Right At Your Tummy Tuck Control AreaMakes You Sweat Like Crazy To Achieve A Faster Weight LossFat Burning And Muscle Toning. Wearing This Sweat GirdleYou Can Do The Same s As Usual But Burn More Calories. also the Hourglass Hot Body Shaper Is Featured Tiny Air Permeable Holes On Its Neoprene FabricWhich Is Breathable Soft And Makes The Sauna Sweat Waist Corset Belt Comfortable To Wear.
The Tummy Trimmer Belt - Wide Enough To Cover The Stomach Area And Stay Put During Exercise And Stretchy Fabric Makes Stomach Wrap Comfortable. Thick Enough To Produce The Heat And Burn The FatMove The Cellulite And Expel Toxins. Velcro Closure To Make Sure That The Belt Is Fastened Tightly Around The Abs. Our Tummy Trimmer Belt Has A Good Amount Of Velcro To Make People Of Many Different Sizes Able To Wear This Trimmer Belt Easily.
Premium Material - The Loss Weight Belt Made With The Premium Latex- Neoprene For Superior Heat Insulation And Minimize Slipping During Yours. 100% Latex- Neoprene Stretchy Comfortable Finest FabricWhich Means It Is Easy To CleanFits Your BodyAnd Will Not Pitch Or Irritates Your Skin.
Enhanced Weight Loss Wrap- Increased Body Heat Helps To Trim YouStabilizes Your Entire BodyRemoving Excess Sweat / Water Weight During ExerciseWhile The Light-Weight Material Prevents Heat Stroke. Designed For Fitness Alongside Your Collection Of EquipmentProvide A Strong Core That Offers Better Balance For You. The Wasit Trainer Perfect For All FitnessWalkingYogaCycling Etc.
Our Waist Belt Wraps Width Of Size S Is 7.5"Length Is 39"M Is 7.9"Length Is 41"L Is 9.1"Length Is 46". Please Wash Before First Use.
Attention: Only Free ship to USA ⏰Delivery time 3-8 working days,Shipping from North Carolina for FedEx
If you've ordered the wrong size or have any other issue, you can always exchange or return your order. so long as Your items are unworn, undamaged, in re-sellable condition, and in their original packaging. Your return request is submitted within 30 days of receiving your original order.