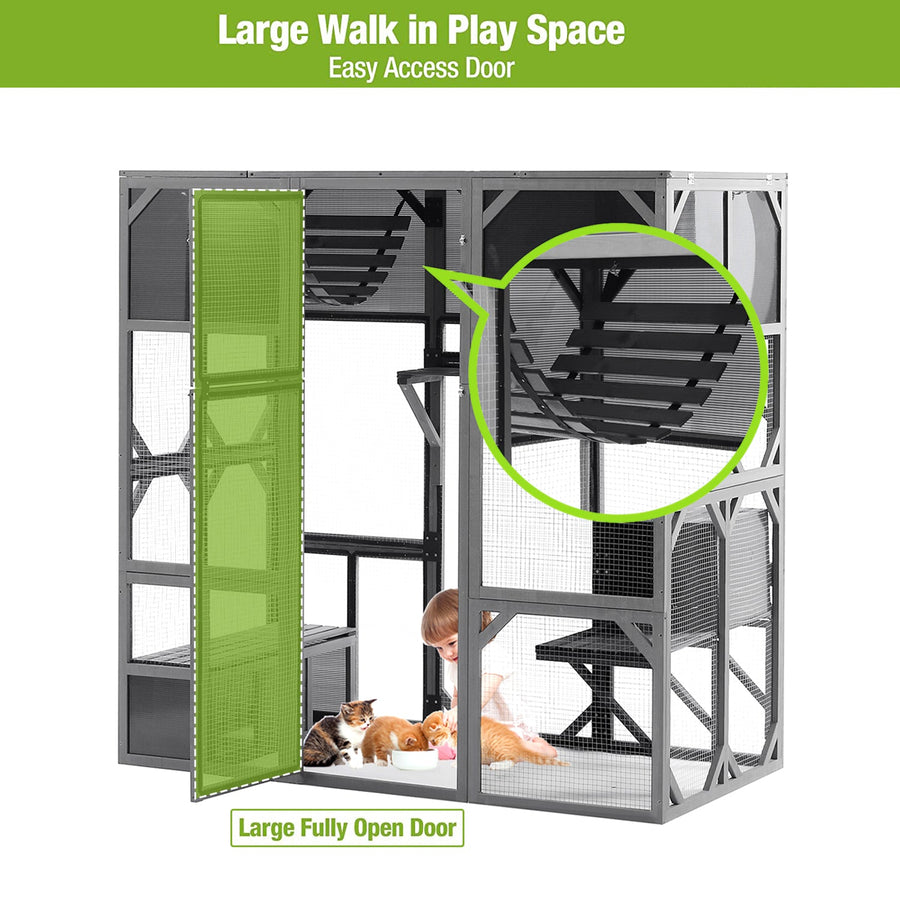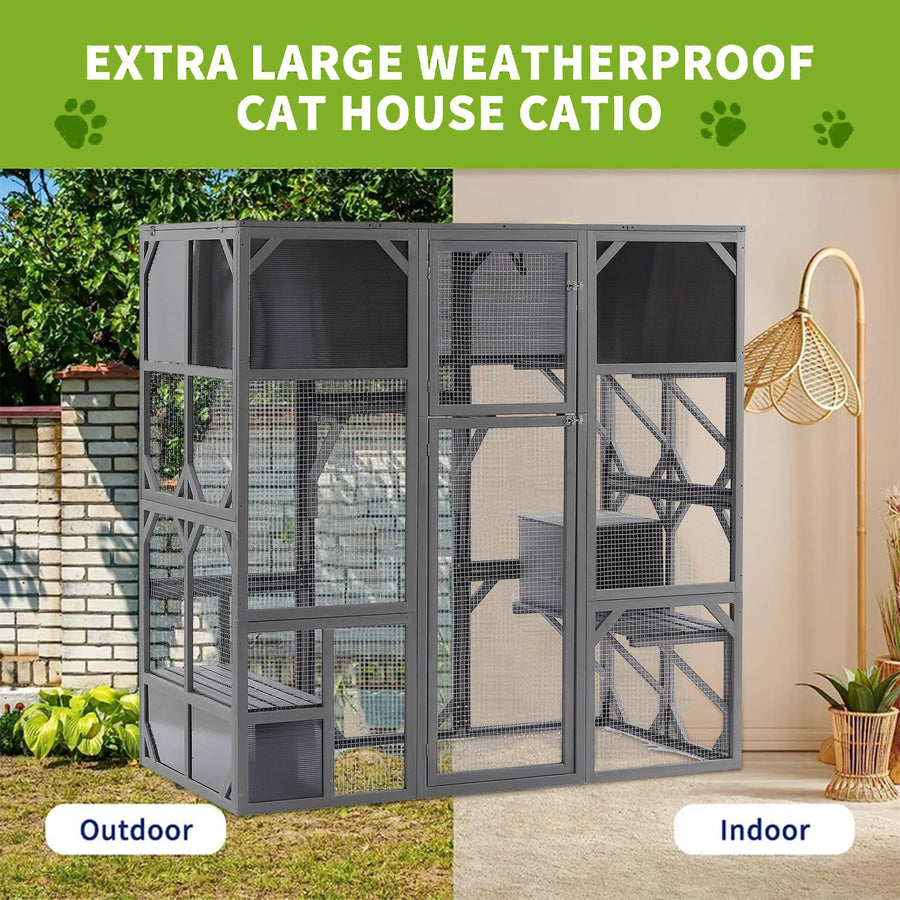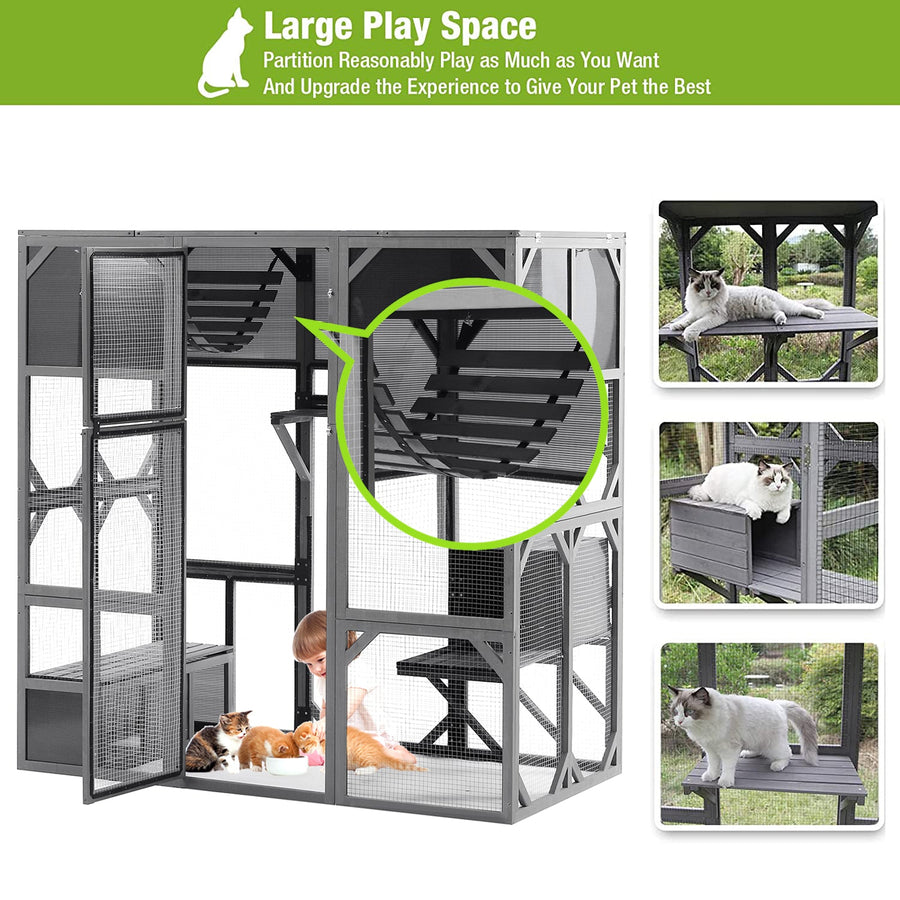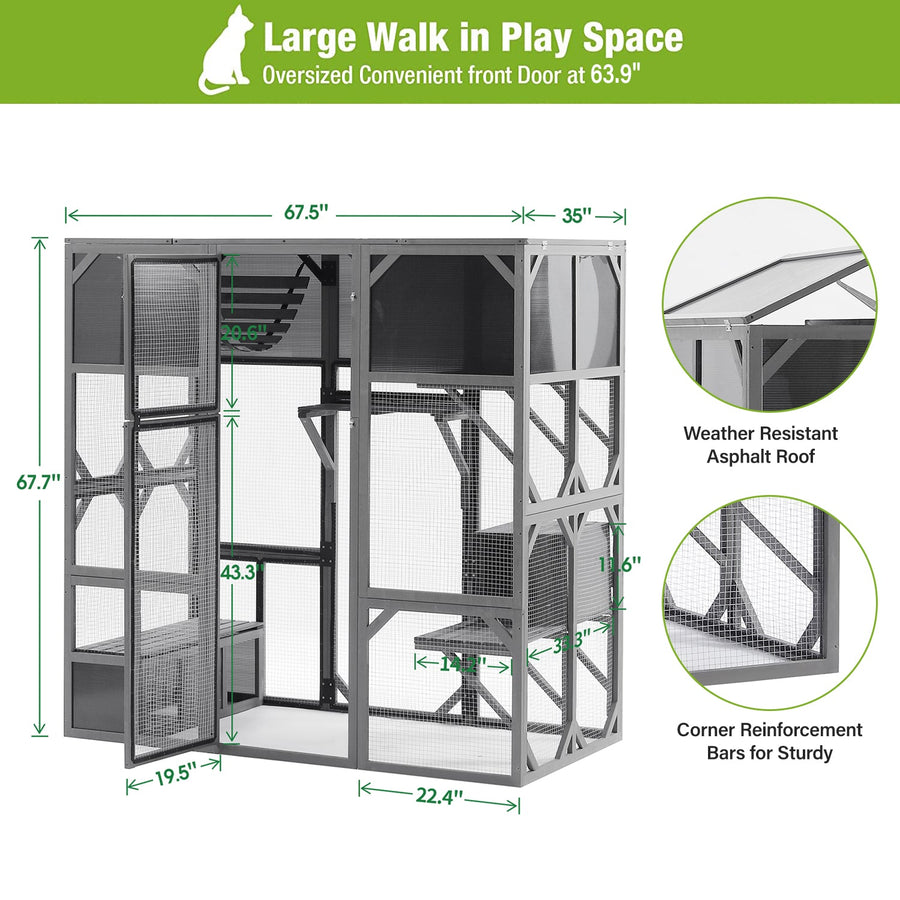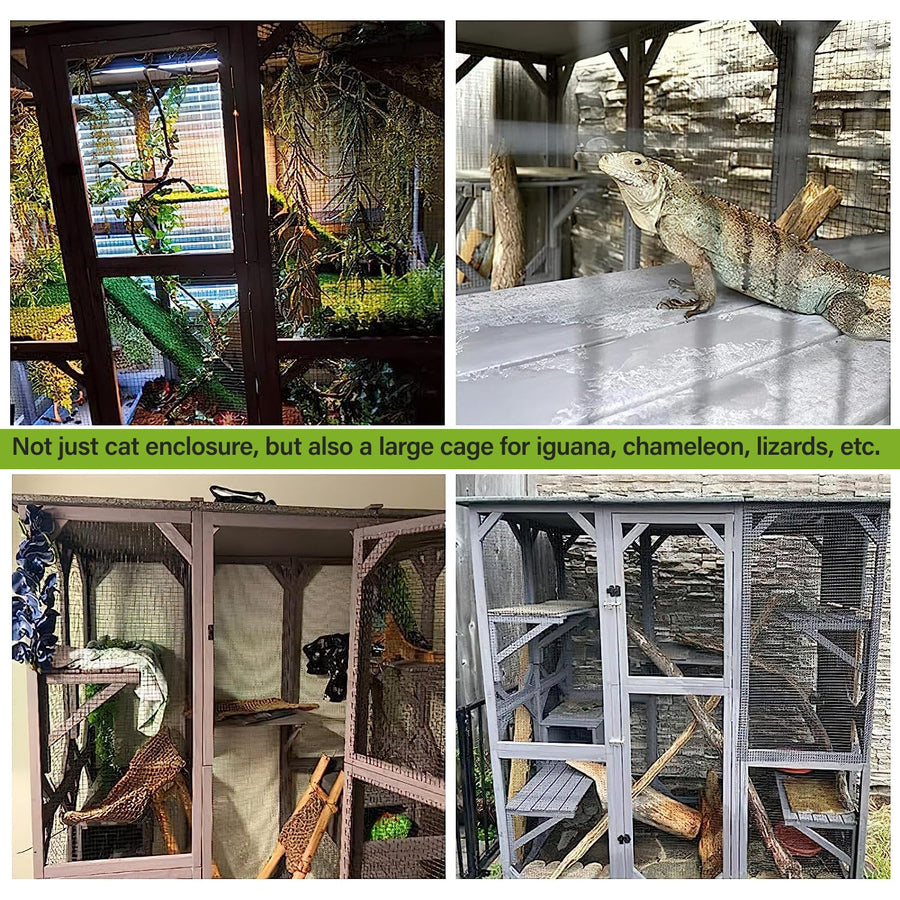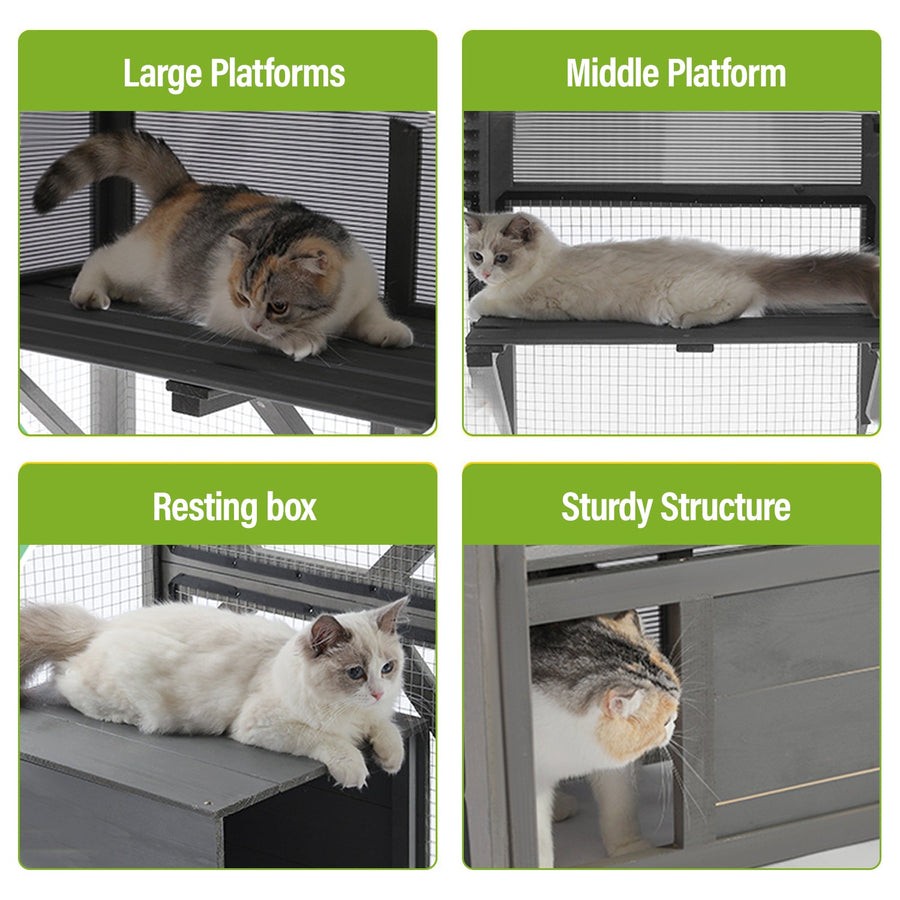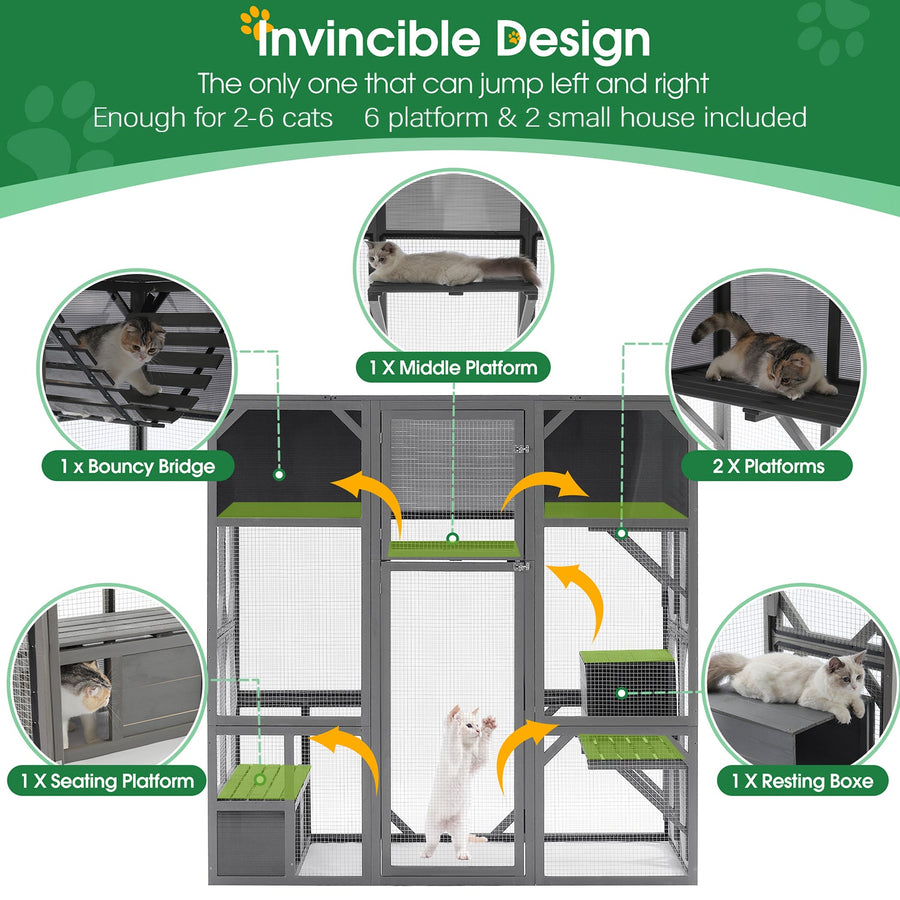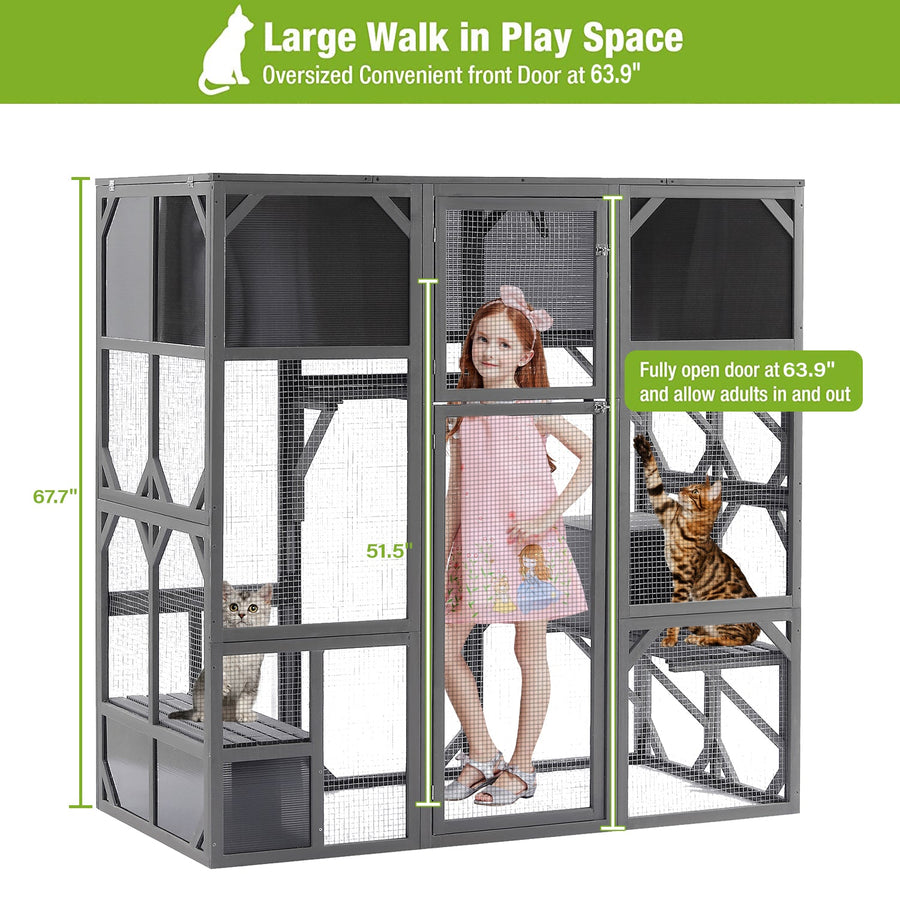 Are you looking to provide your beloved cat with the ultimate outdoor experience? Look no further than our extraordinary cat house! With its ingenious design and unbeatable features, our cat house is the top choice for cat owners who want to give their furry friends the best of the best.
Unleash your cat's inner explorer with our spacious and captivating cat house. Featuring multiple platforms, hiding spots, and perches, a unique upgraded extra middle platform and enlarge 6 side shelves allow cats to jump from left to right (others cannot), it offers endless opportunities for your feline companion to play, nap, and indulge in their natural instincts. Watch as your cat leaps from one level to another, gracefully maneuvering through the various levels of excitement!
Crafted with meticulous attention to detail, our luxurious cat house boasts a sturdy construction that will withstand the test of time. Made from premium materials and reinforced with a robust structure, it guarantees a safe and secure environment for your cat to frolic in. Rest assured knowing that your precious pet is protected while they enjoy their outdoor haven.
Oversized convenient front door at 67.5" with a safety latch allows adult people to access the cat enclosure to interact with the pets while making cleaning easier
Fully enclosed cat catio with 2 spacious sleeping houses offers super soft and warm lounging spots, giving your feline friends a luxurious napping experience.
If you're handy, you can buy two catios and combine them. You can expand from left and right, or front and back, or form an L shape. Unlimited fun for you to discover.
Don't settle for the ordinary when you can give your cat the extraordinary. Choose our cat house and let your feline friend embark on an adventure they will never forget. Join the ranks of satisfied customers who have witnessed their cats thrive in our exceptional outdoor oasis. Unlock a world of endless excitement and create unforgettable memories with your cat. 
Specifications:
Item Name:  Luxurious Cat House
Overall size: 67.7" L x 35" W x 67.5" H
Front door: 19.5" L x 63.9" H
Target Species: Cat
Material: Metal & Wood
Color: Dark Grey
Place of Origin: China
NOTICE: This cat condo comes from TWO carton packages!
Package Includes:
2 x Platforms
1 x Middle Platform
1 x Seating Platform
1 x Resting Box
1 x Bouncy Bridge
1 x Assemble Manual
Attention: Only Free ship to USA ⏰Delivery time 3-8 working days,Shipping from North Carolina for FedEx
If you've ordered the wrong size or have any other issue, you can always exchange or return your order. so long as Your items are unworn, undamaged, in re-sellable condition, and in their original packaging. Your return request is submitted within 30 days of receiving your original order.