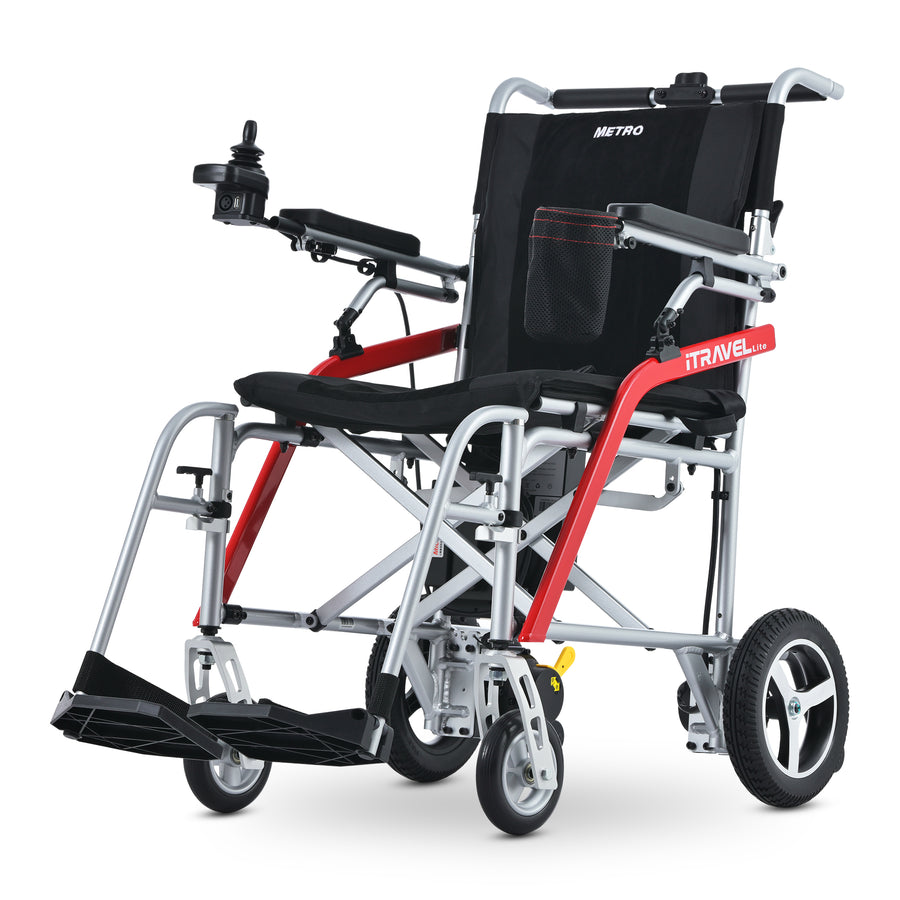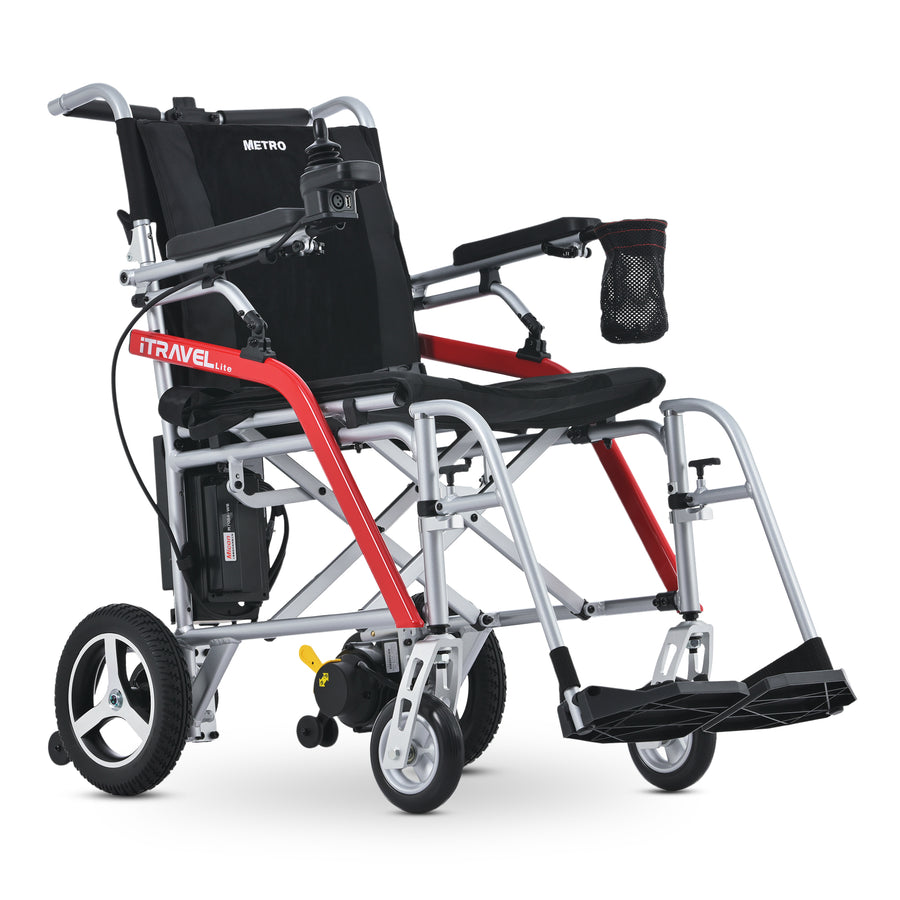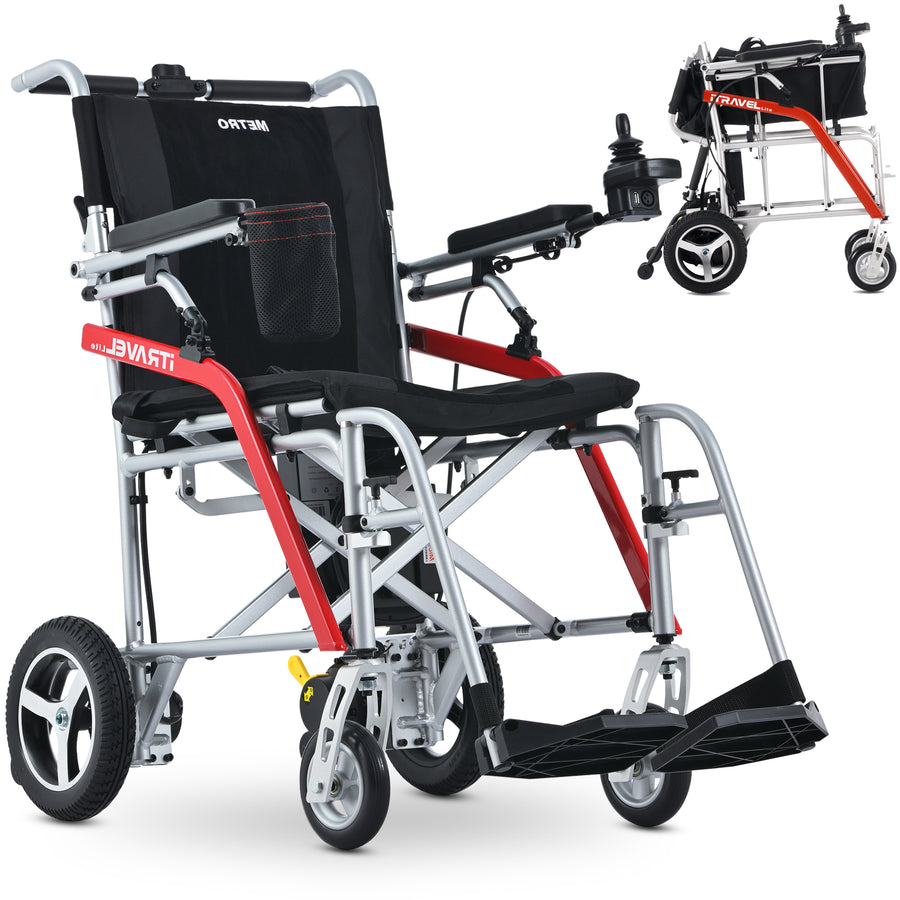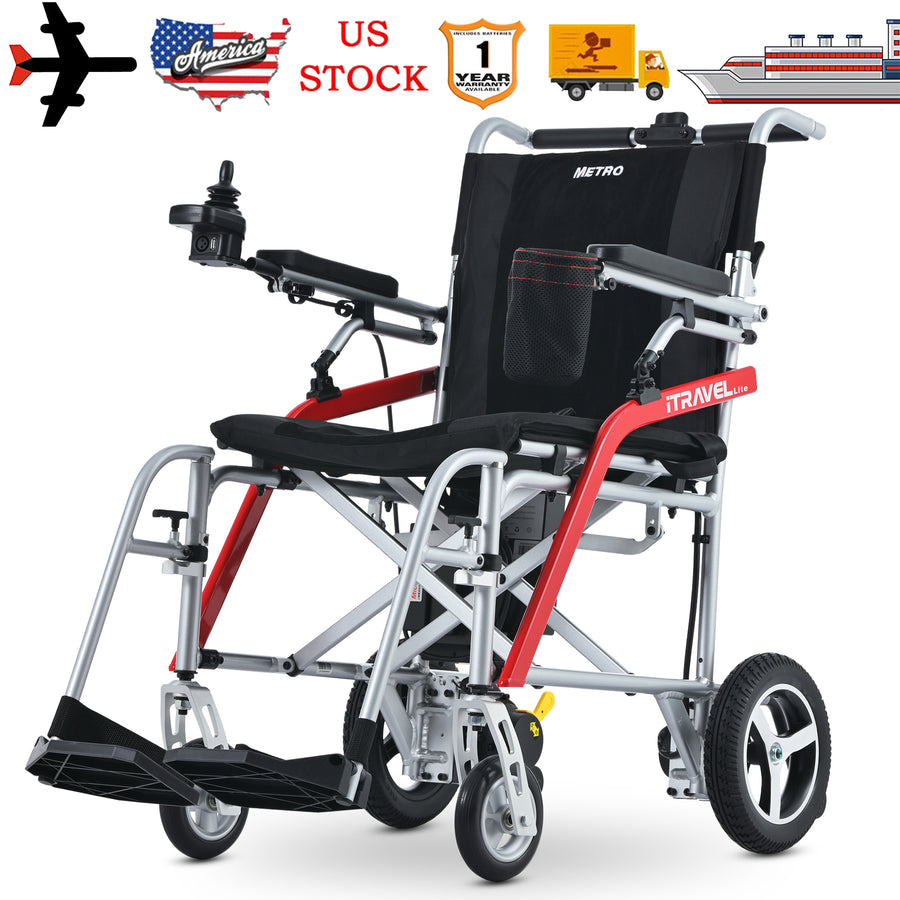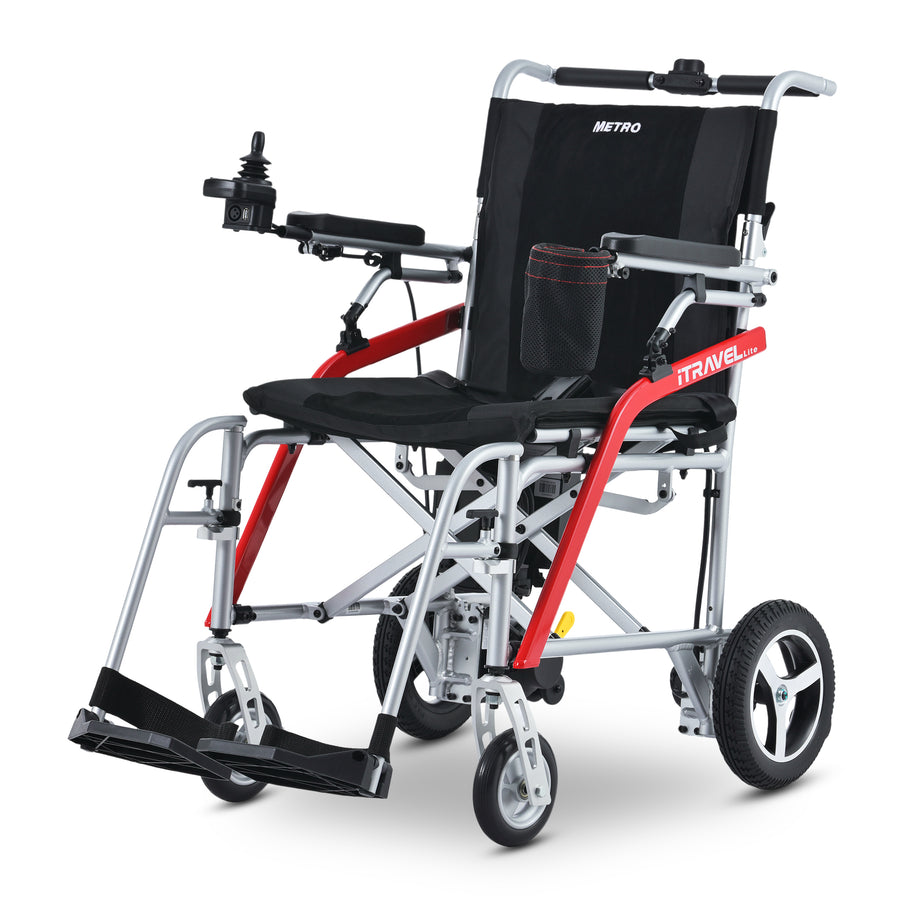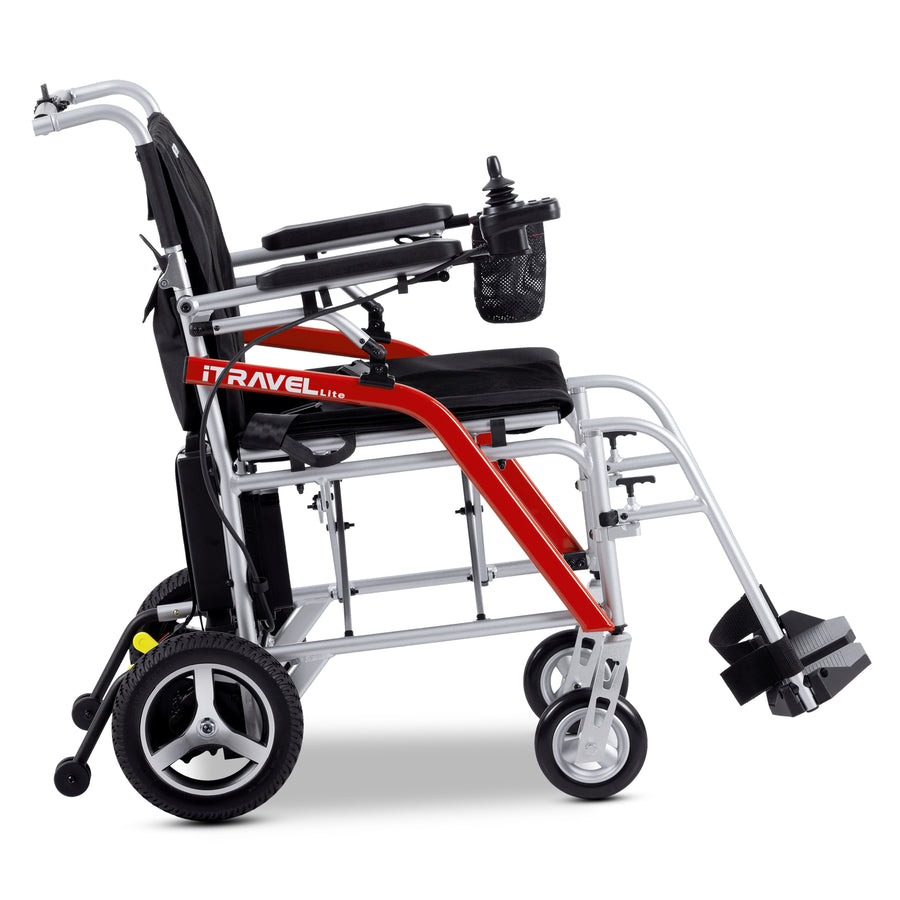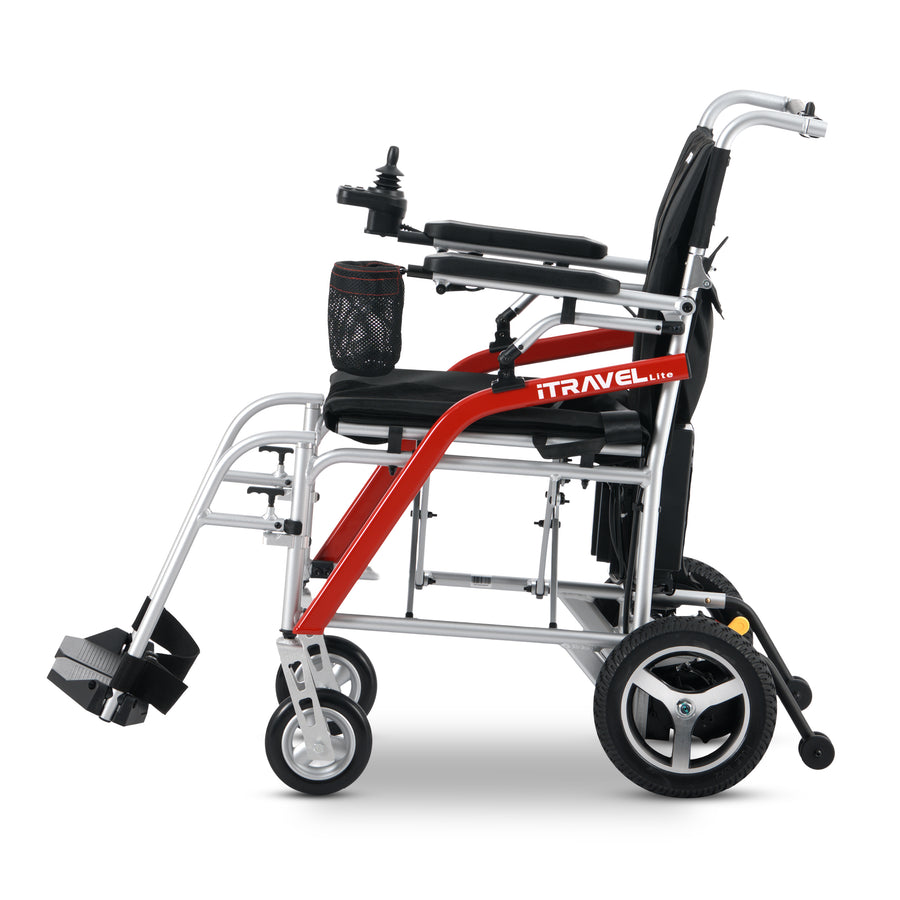 This Segmart Intelligent lightweight foldable electric wheelchair is perfect for people who need to sit for long periods of time, such as seniors, disabled individuals, or those with limited mobility. Made of high-strength aluminum alloy, this wheelchair is lightweight yet sturdy and can support up to 220 pounds. Its foldable design is also very convenient, allowing for quick folding into a compact size for easy transport and storage.
Features
Airplane-Friendly: 
The electric wheelchair can be taken on airplanes, making it convenient for travel and tourism. 
Magnesium-Alloy Material: 
The electric wheelchair is made of magnesium alloy material, which is lightweight and sturdy and can withstand a weight of 220 lbs, making it more durable. 
High Speed: 
The electric wheelchair has a maximum speed of 4 mph, making it faster to travel. 
Long Battery Life: 
The electric wheelchair has a maximum range of 13 miles, making it more convenient to use. 
Soft Cushion:
The electric wheelchair comes with a 1-inch thick soft cushion and backrest, providing a comfortable seating experience. 
Compact:
The electric wheelchair has a compact size of 28 inches x 29 inches x 14 inches after folding, taking up less space. 
Flat-Free Tires:
The electric wheelchair uses solid tires, eliminating the need to worry about air leaks. 
Padded Armrests:
The electric wheelchair is equipped with foldable padded armrests, providing better comfort. 
Electromagnetic Brake: 
The electric wheelchair uses an electromagnetic brake system, making it safer and more reliable.
Warranty Service: 1-year warranty for the frame, a 1-year warranty for the engine, controller and other components, and a 6-month warranty for the battery.
Specifications:
Item Name: Intelligent Lightweight Electric Wheelchair
Registered model: DYN36C
Product model: P15
Dimensions(L x W x H): 40.55'' x 20.87'' x 37'' / 1030x530x940mm
Fold size(L x W x H): 28'' x 29'' x 14'' / 700x340x730mm
Maximum passenger weight (kg): 220Lbs / 100kg
Vehicle weight (excluding battery): 33Lbs /14.7kg
Input power (VA): 240
maximum speed: 2.8MPH / 4.5km/h
Horizontal road braking: 39.37'' / 1.0m
Maximum safety slope braking: 63''/1.6m(3°)
Pope performance: 6° 
Static stability: 6° 
Dynamic stability: 3° 
The higher the barrier: 0.98'' / 25mm
The width of the ditch: 3.9''/ 100mm
Climbing capacity: 3° 
Least radius of gyration: 47.2'' / 1200mm
Theoretical driving distance: 6.2 Mile / 10km
Driving motor: Rare earth motor 2*24Vdc*150W
Brake system: Intelligent brake system (control joystick
control)
Tyre: Drive wheel 2 * 10 " aluminum alloy hub PU
tire; Front-wheel 2 * 7 " plastic hub PU tire
Seat: Comfort sponge woven fabric seat
Ground clearance: 70mm
Tips: Includes 2 Packages
Package Includes( Two Package):
Package 1: 1 x Electric Wheelchair
Package 2: 1 x Battery
Attention: Only Free ship to USA ⏰Delivery time 3-8 working days,Shipping from North Carolina for FedEx
If you've ordered the wrong size or have any other issue, you can always exchange or return your order. so long as Your items are unworn, undamaged, in re-sellable condition, and in their original packaging. Your return request is submitted within 30 days of receiving your original order.