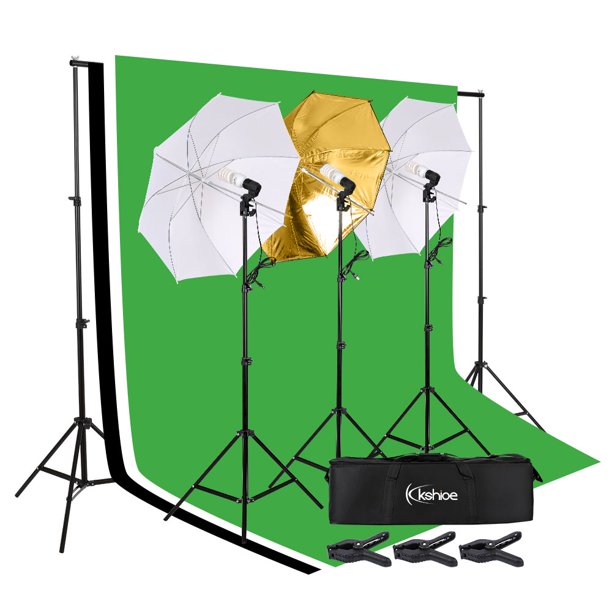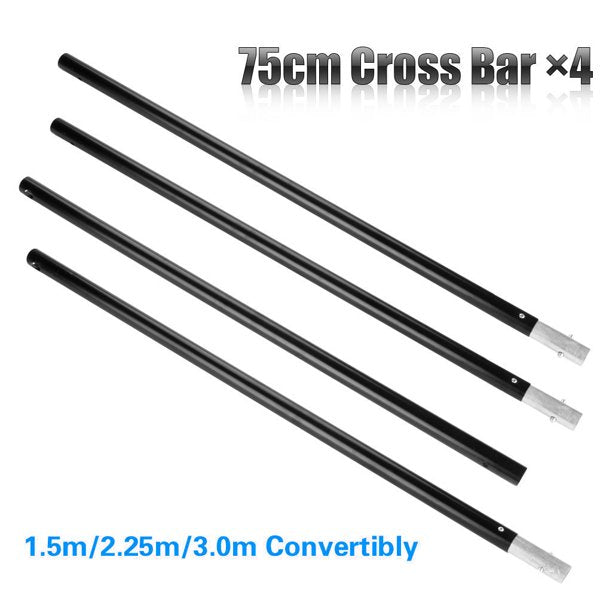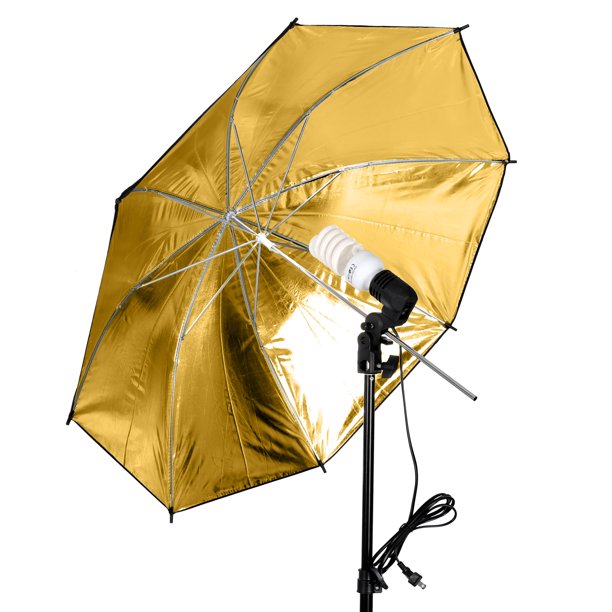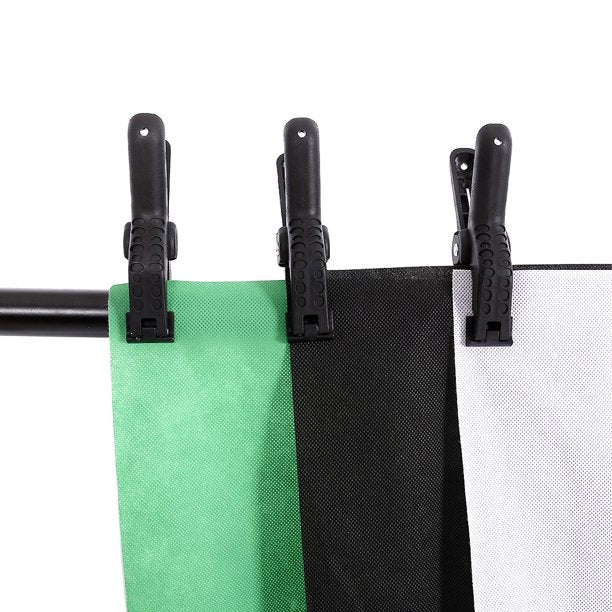 SEGMART photography umbrella lighting kit is a professional kit with literately everything you need! The set provides photographers the most project flexibility and accessory options at a value-driven cost. fit all the applications such as movies special effects and photography, portable and foldable, to soak up all the light without reflective. And it is perfect for holder your photo umbrellas, slave flash or light bulbs. Just take it home!
【PROFESSIONL PHOTOGRAPHY SET】 - Good first starter kit for professional/home studio. Include everything basic you need to start. Easy to set up and use. Softbox diffuses the light and gives you perfect even lighting when you need for the best shotspossible. 210° adjustable lamp holder, meet your different shooting needs. NOTE:If any bulb broken during shipping, please contact us and we will send replacement soon.
【2PCS 33'' UMBRELLA WITH STAND】 - 33-inch diameter lighting umbrellas diffuse light, weaken shadows, make a model portrait and product shooting softer and more delicate, get ideal lighting effect by matching with common softbox or flash. Umbrellahead 180° adjustable, supply softer light for a specific corner.
【3 COLOR BACKDRPS】 - 3-color 5.2ft x 9.8ft cotton cloth backdrops with 6.5ft x 9.8ft width extendable background frame. Background frame stand height adjustable from 27 - 118 inches.
Specifications:
33" White/White Umbrella Light Modifier
1. Material: Made of High-Quality Nylon Construction
2. Use: Lightweight and Easy to set up
3. Premium Umbrella Snow White Translucent Reflector: 33" Wide
4. Adjustable Light Head for Perfect Light Stream to your Object
5. Functions: Reflect and Spread Light Stream Evenly, Eliminate Glare and Spots
Black/Gold Premium Umbrella Reflector
1. Reflec: Gold Reflective Internal Face and Black Back Side
    - Gold Internal Face: Minimize Light Loss & Maximize Light Spread
    - Gold: Achieve Warm Glowing Skin Tones
2. Output: Produces a Warmer Output than Silver Reflector
3. Material: Gold Reflective & Black Nylon, Aluminum Shaft
4. Color: Translucent Gold and Black
5. Functions: Reflect and Spread Light Stream Evenly, Eliminate Glare and Spots
Single Bulb Light Socket Head
1. Perfect for: Hold your Photo Umbrellas, Slave Flash or Light Bulbs.
2. Easy to Set up: Mount your Slave to the Swivel Adapter and then Set it on Any of your Standard Mount Light Stands
3. Switch: On/Off Switch
4. Max Power Can be used: 105W Energy Saving Bulb
5. Lamp Base: E26/E27 x1
86" Background Support System Premium
1. Structure: Solid Safety 3 Legs Stages
2. Adjustable Height: 2.1ft to 6.6 ft
3. Adjustable Width: 7.4ft to 9.8ft
86" Light Stand Premium
1. Material: Aluminum(Made from Aluminum Alloy with a Professional Black Satin Finish)
2. Can Hold: Most Lights and Equipment
3. Light Weight: Easy to Move (Aluminum)
4. Height Adjustable: Min 30" - Max 86" (7ft.)
Package Includes:
2 x 33" White Umbrella Light Modifier
1 x Black/Gold Premium Umbrella Reflector
3 x Single Bulb Light Socket Heads
3 x 2m Light Stands
3 x 45W Light Bulbs
3 x Backdrop Clamps
1 x Background Support System
3 x 1.6m*3m Background (Green, White, Black Nonwoven Fabric)
1 x Carry Bag
1 x English Instructions and English Installation Instructions
Attention: Only Free ship to USA ⏰Delivery time 3-8 working days,Shipping from North Carolina for FedEx
If you've ordered the wrong size or have any other issue, you can always exchange or return your order. so long as Your items are unworn, undamaged, in re-sellable condition, and in their original packaging. Your return request is submitted within 30 days of receiving your original order.