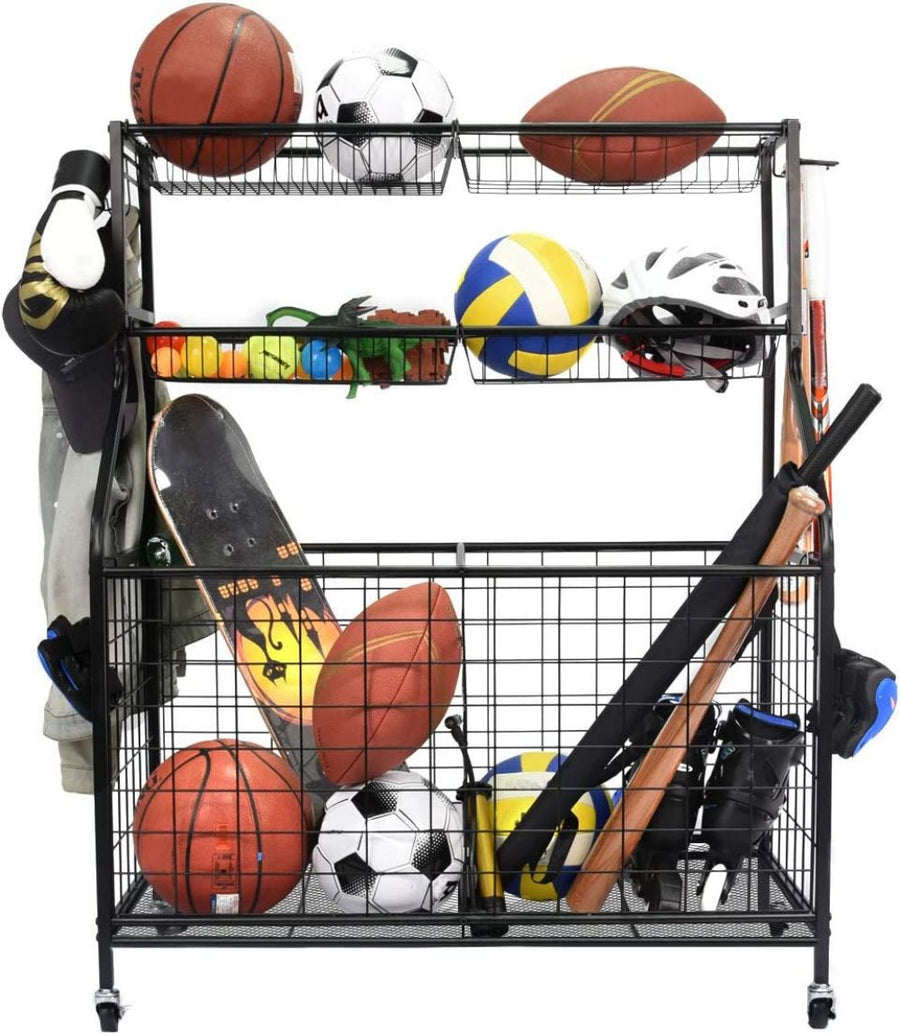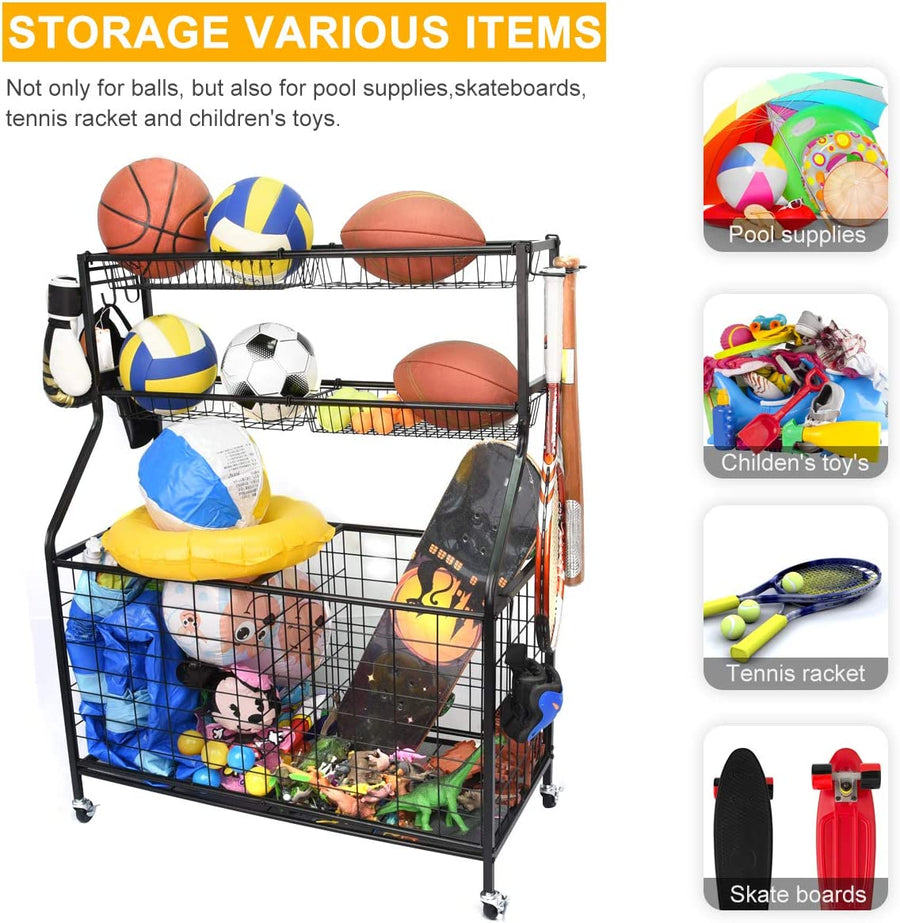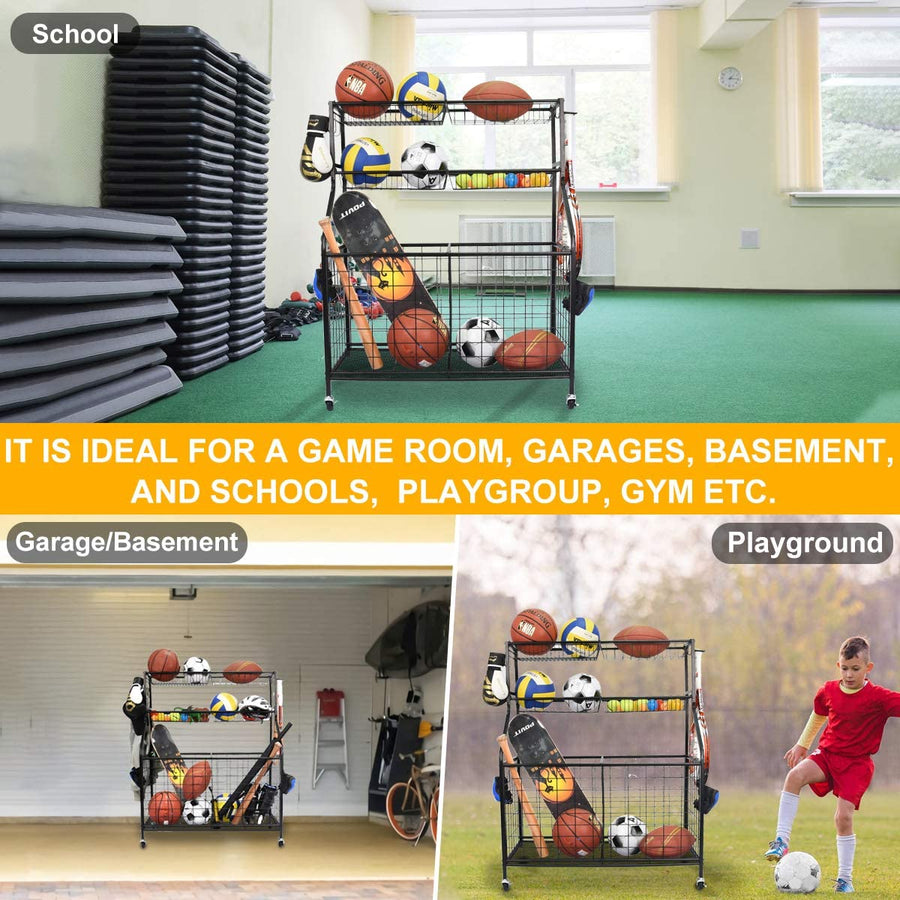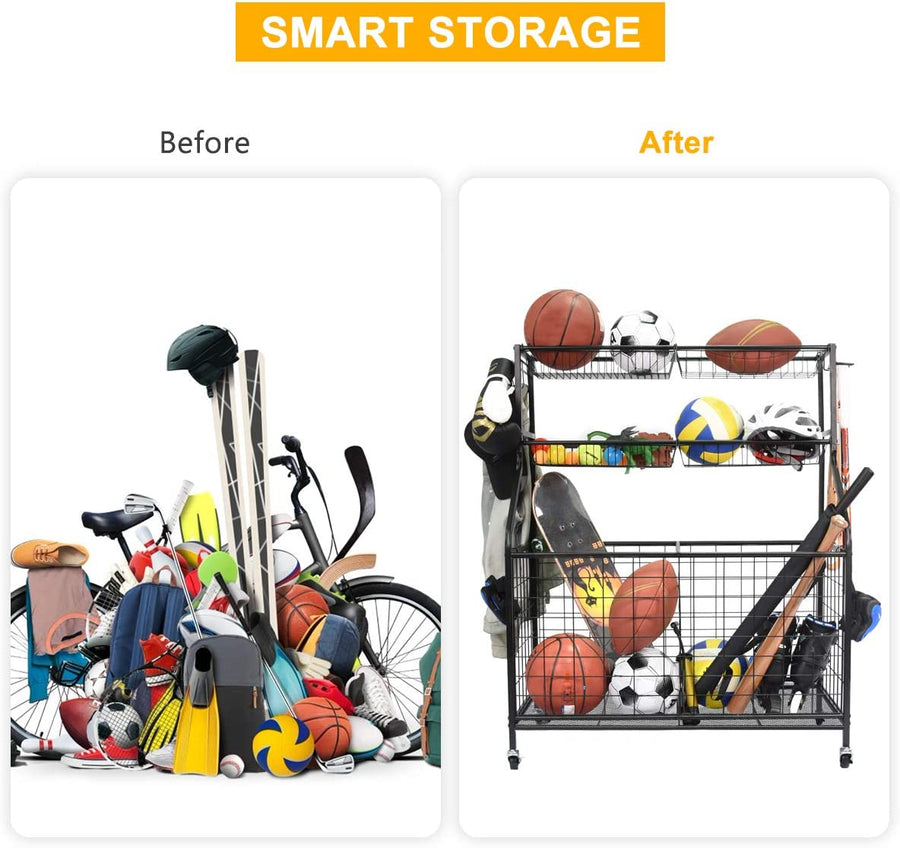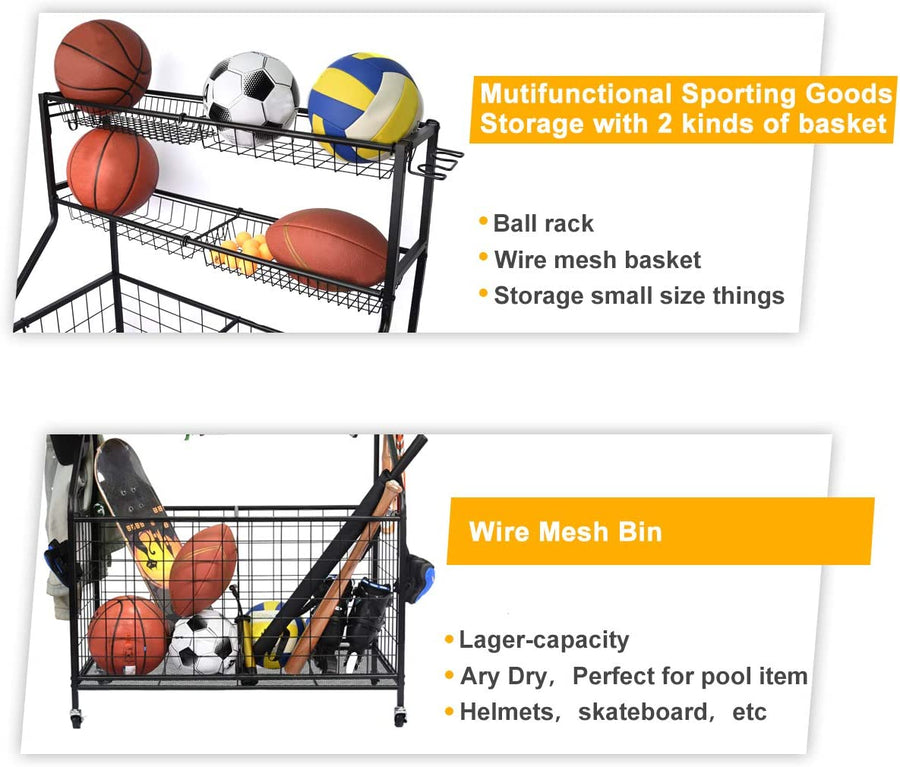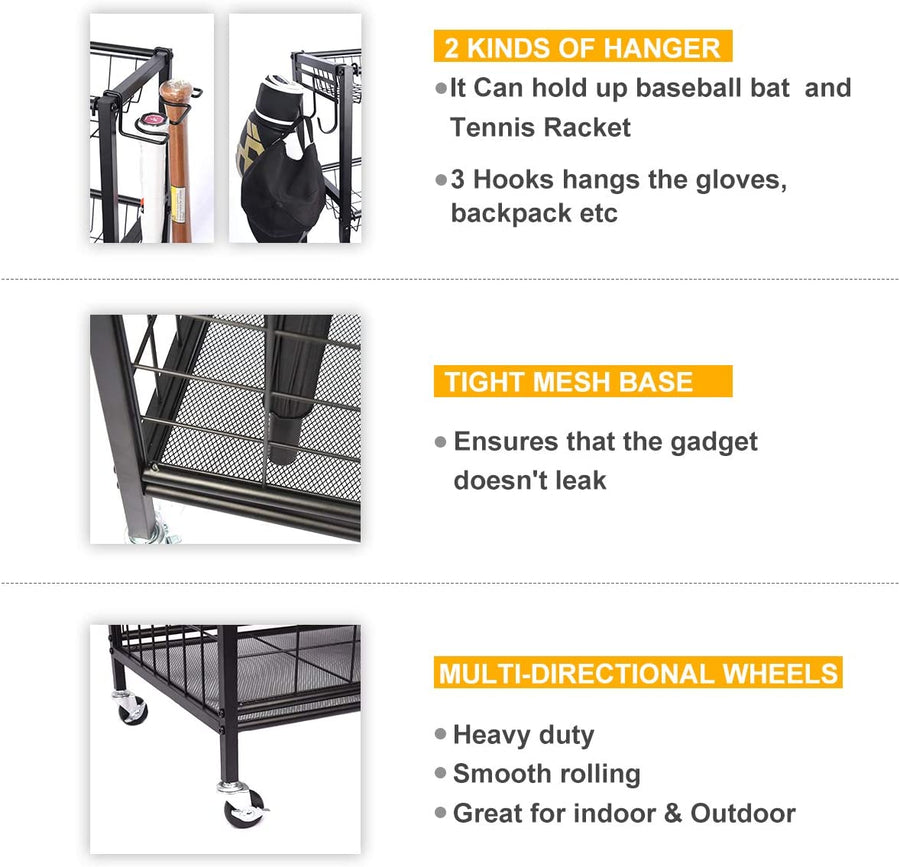 This Segmart garage sports equipment organizer is the ultimate solution for organizing and storing your sports and outdoor gear. This versatile storage rack features a sleek design and is specifically designed to store various sports balls, equipment, and gear. Made from durable steel, this black rolling storage cart is built to last and withstand heavy usage. With its practical design, this garage organizer includes baskets and hooks, providing ample storage space for a wide range of sports equipment. Whether you need to store basketballs, soccer balls, baseballs, or even helmets and bats, this ball storage rack has got you covered. Say goodbye to cluttered garages and hello to an organized space with the Segmart sports equipment organizer.
Feature:
- Efficiently stores and organizes various sports balls, equipment, and gear
- Features a sleek design that fits seamlessly into any garage or storage space
- Made from durable steel to ensure longevity and withstand heavy usage
- Equipped with baskets and hooks for additional storage options
- Provides ample storage space for basketballs, soccer balls, baseballs, helmets, bats, and more
- Easy to move and access with its rolling design
Specification:
Item Name: Sports Equipment Organizer
Material: Steel
DIMENSIONS:
Size of Overall product: 36.1" L x 16.54" W x 46.5" H
Size of each basket: 17.7" L x 9.45" W
Size of each storage bin:17.7" L x 15.7" W x 17.7" H
Quantity of storage bins:2 pcs
Quantity of wire basket: 4 pcs
Quantity of place for bats or sticks holders: 2 PCS
Quantity Hanging hooks: 3 PCS
What You get:
1 x Sports Equipment organizer
1 x Instruction Manual
Attention: Only Free ship to USA ⏰Delivery time 3-8 working days,Shipping from North Carolina for FedEx
If you've ordered the wrong size or have any other issue, you can always exchange or return your order. so long as Your items are unworn, undamaged, in re-sellable condition, and in their original packaging. Your return request is submitted within 30 days of receiving your original order.