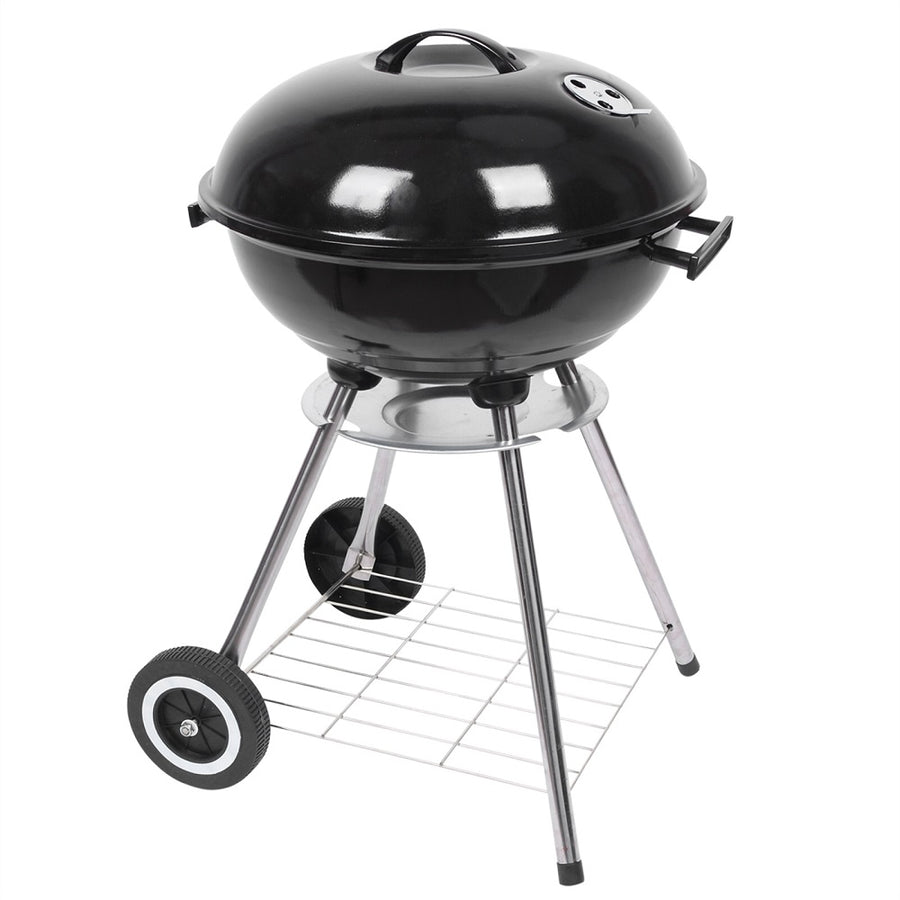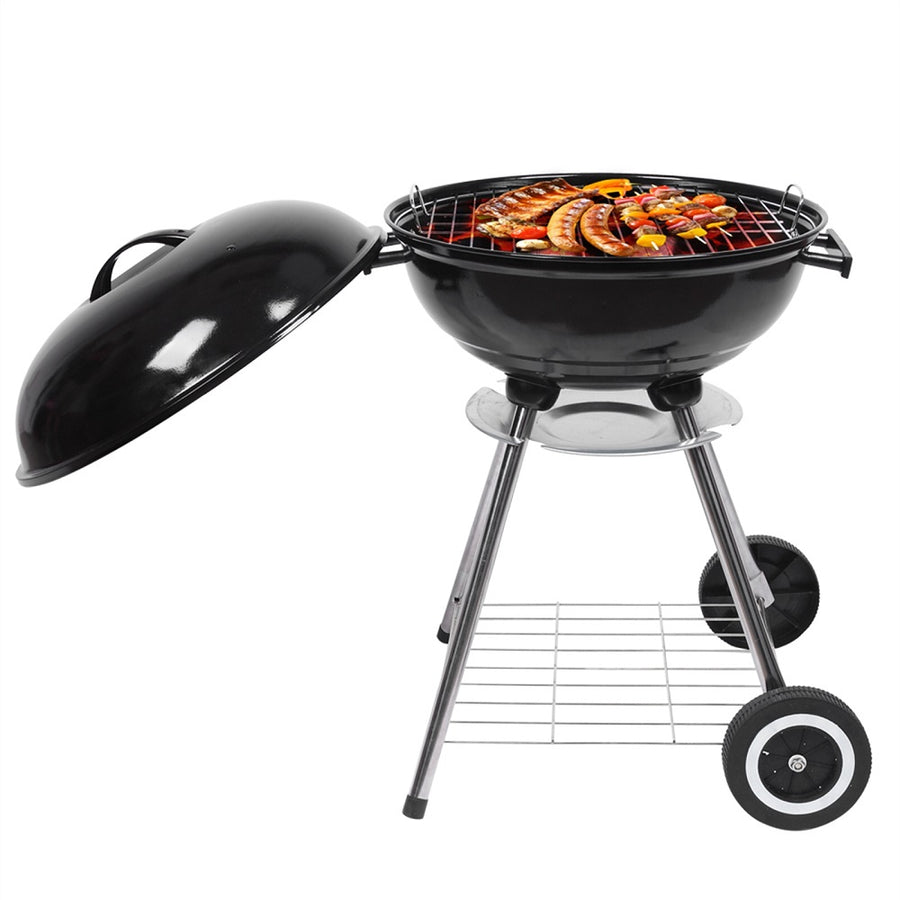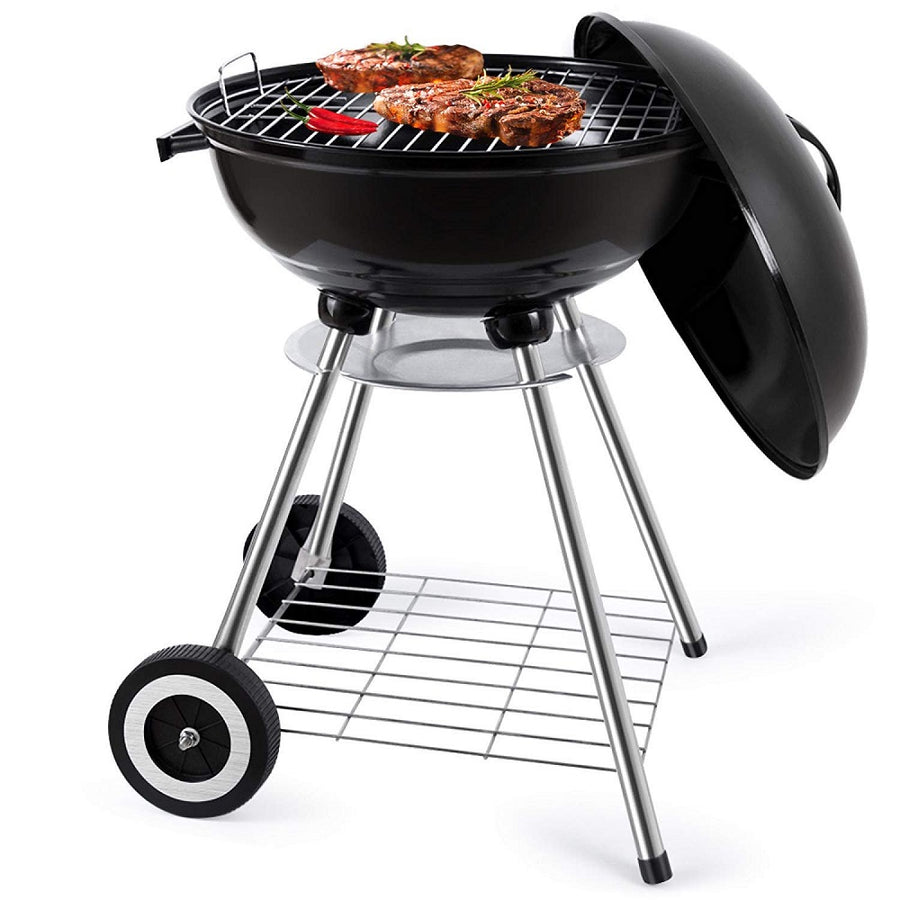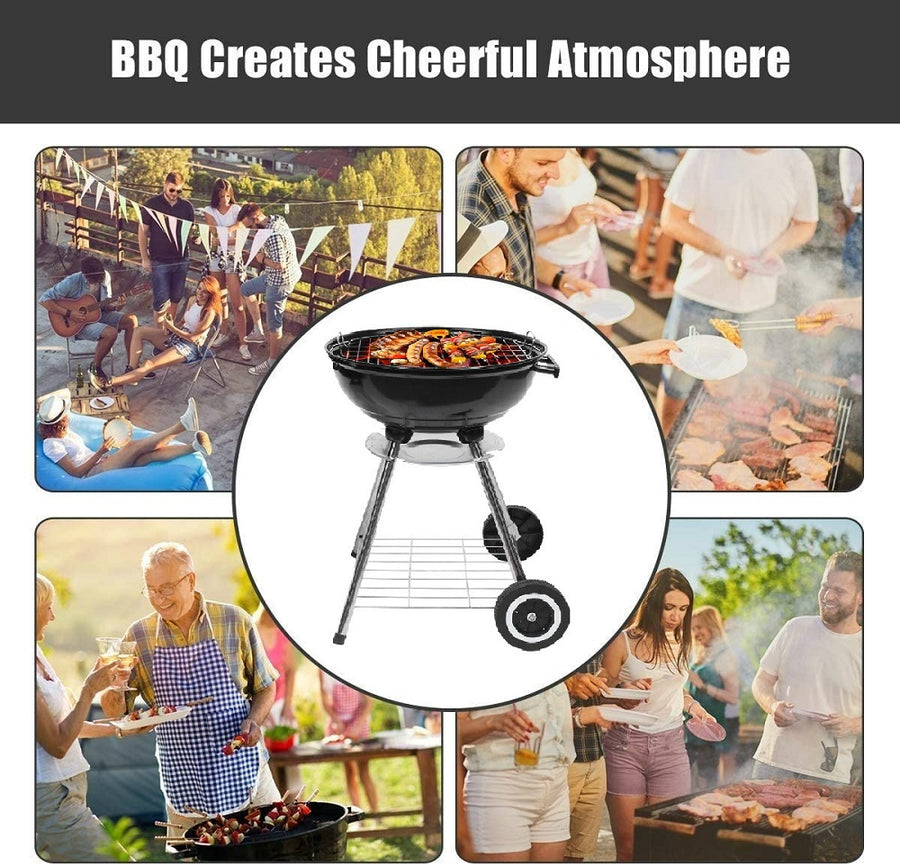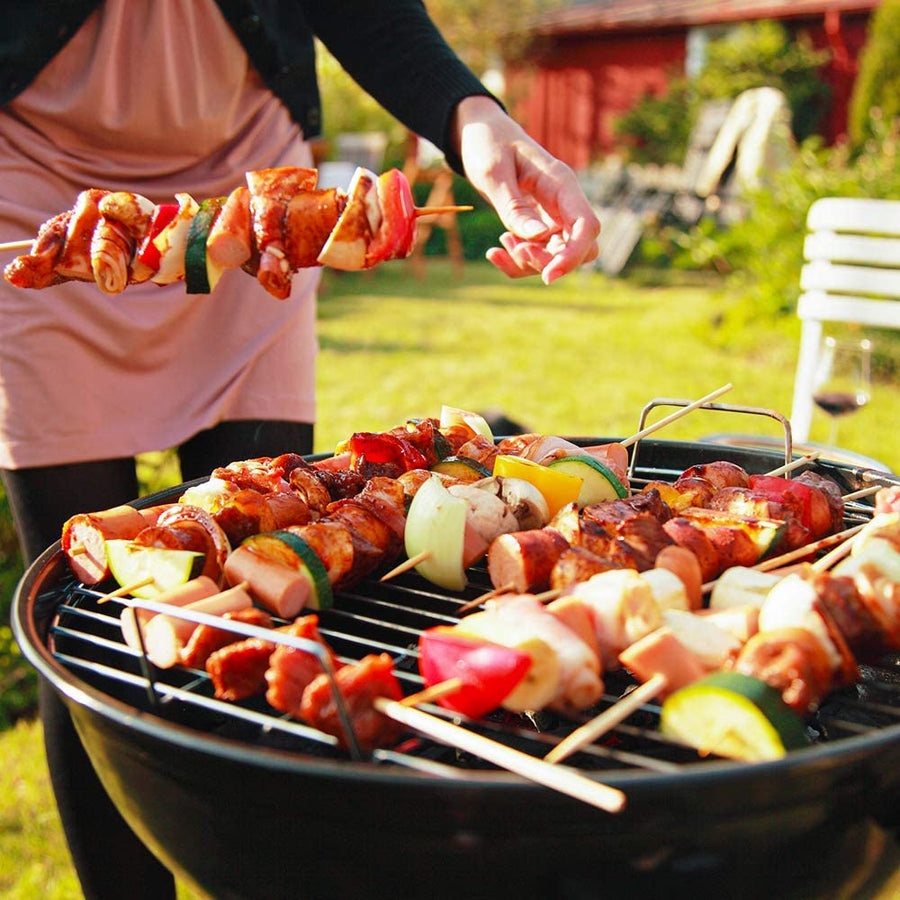 Prepare delicious meals for the family with the SEGMART charcoal grill. A compact design & versatile appliance can fit on most patios, balconies & decks easily. The SEGMART bbq grill is durable & you can adjust the cooking temperature easily. The cooking chamber is designed with an adjustable charcoal pan for better heating.

??High-Quality Material

SEGMART BBQ grill is made of high-quality galvanized steel which is anti-rust & gives you years of dependable use. Also, the stain-resistant barbecue griddle is made of a new type of environmentally-friendly composite material. After rigorous testing, it meets food safety rules, healthy & safe for BBQ use.

??User-Friendly Design

Both sides of the SEGMART charcoal grill are assembled with a heat-insulation handle which can effectively prevent you from being burnt. There are handles on both sides of the cooking grid, which allows you to place charcoal & food conveniently. Besides, 2 rolling wheels are installed at the bottom & help the grill move freely. There is a bottom shelf that offers additional storage space for you.

??Compact & Reasonable Size

This BBQ grill uses a spherical design, multi-function oven, because of its small footprint, it can save space, so it can be easily carried anywhere & enjoy cooking. The charcoal grill has a 299 square inches cooking area. With plenty of grill space to cook for all your family & friends, the BBQ grill will be the star at your next backyard bbq or gathering.

??Heating Up Quickly

Air vents of charcoal bbq grills lid adjust for maximum heat control. Moreover, the high temperature in the charcoal grill allows steak, chicken, & seafood to be cooked quickly, let you enjoy the delicious food & barbecue fun together with families & friends.

??Compact BBQ Space

With the bottom storage basket, the SEGMART charcoal grill provides compact space to place ingredients, condiments & kitchenware. The main chamber cooking area is 18" in diameter. In this way, our small charcoal grill features a compact space, & you could freely enjoy the BBQ time with your family or your friends.

??Easy Clean

The grill mats of the SEGMART BBQ charcoal grill are non-stick which is easy for you to clean. They can be washed in warm soapy water. Besides, it ensures the taste of food as the cooking mats are non-sticky. What's more, holes of black charcoal grilling at the base of the bowl allow for sweeping cooled ashes into the grill ash catcher.

??Portable BBQ Grill

SEGMART BBQ grill has 2 wheels made for easy carry & storage. Perfect for camping, backpacking, picnics, tailgate parties, camping, trailers, parks & grilling in small spaces.
Attention: Only Free ship to USA ⏰Delivery time 3-8 working days,Shipping from North Carolina for FedEx
If you've ordered the wrong size or have any other issue, you can always exchange or return your order. so long as Your items are unworn, undamaged, in re-sellable condition, and in their original packaging. Your return request is submitted within 30 days of receiving your original order.